One would tend to think that with the Audi Q7, the Porsche Cayenne and the upcoming Bentley EXP 9F SUV, the Volkswagen group has covered all grounds in the SUV segment, but that is not the fact. Apparently, Audi doesn't think so. According to a recent revelation in CAR magazine, Audi has given the green light for the development of a new cross-over platform. It could be possibly named the Q8 and will be based on the next generation Q7/ Cayenne/ Touareg. The Q8 is rumored to be launched in 2017. Basically, the Q8 will have an extended wheelbase platform of Volkswagen's flexible platform architecture.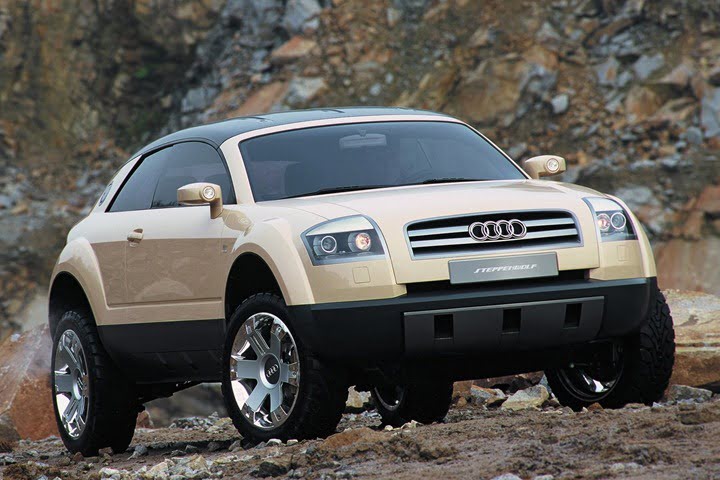 image – Audi Steppenwolf concept for illustration only
Powering the new Audi Q8 will supposedly be an all- aluminium engine or maximum-aluminium engine and come in V6 and V8 petrol and diesel variants. There might also be hybrid versions (plug-in hybrids) and a RS Sport version too. As a product naming strategy, Audi is known to use odd numbers like Q3 and Q5 for regular SUVs and even numbers like Q4 and Q6 will be sportier breeds of the regular ones. If that holds on, then the Q8 will definitely pack a lot of punch. According to some sources close to the development, the Q8 will weigh 300kgs lighter than today's Q7.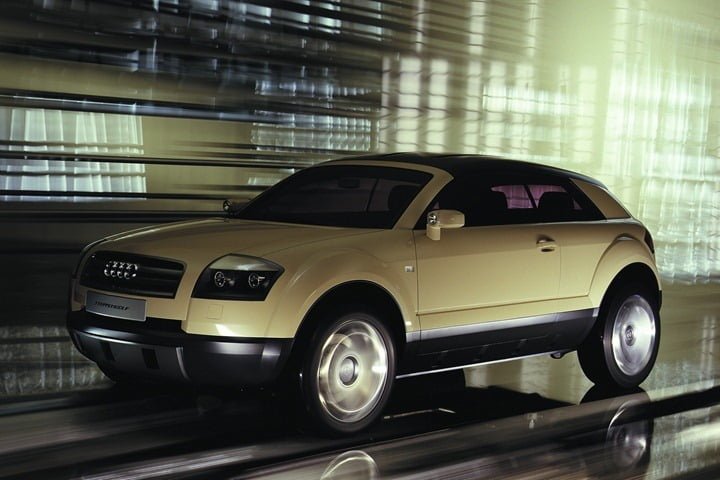 In terms of design too, the Q8 will not be a boxy SUV. Rather, it will be a more stylish, coupe-like crossover as all even numbered Audi SUVs are to be. Some other sources have added that the project is already in a very advanced state with it already having been through the (mandatory) customer clinic surveys. Apparently, they have liked it and given it a go-ahead. CAR has also revealed that Audi already has set an annual production target of 25,000 units with the Q8. The Range Rover can expect some good competition coming up its sleeve.
This high end SUV from Audi will compete with the likes of Range Rover Evoque and other SUVs from the Range Rover family. It is about half a decade from the production as we bring this news to you as the proposed Q8 will debut in 2017-18. We will keep you posted on the latest developments in the SUV space, stay tuned to Car Blog India.
Via – Carscoop
Report By – Joy Chatterjee