You've heard of a bi-cycle, tri-cycle but ever heard of a quadri-cycle? No, it's not a kid's cycle with four wheels but when you go with the definition, it is basically a vehicle which is more than a three wheeler since it's got 4 wheels but on the contrary, it is not a proper car as you may mistake it to be one since it has four wheels. Now just in case you're confused, have a look at the Bajaj RE60 which indeed defines a quadricycle.
The Bajaj RE60 was made public at the Auto Expo 2012 which until the proper showcase was believed to be the low-cost car that Bajaj had been developing. Instead, it was showcased as an upgrade from your three-wheelers as they have some serious balancing issues. Coming to the RE60, it seems quite near to the commercial launch and Bajaj has been testing the car quite vigorously in and around Pune. The car( read as quadricycle) is expected to be made available for personal use as well but we doubt if it will find many takers. This is because the test mule had alloy wheels instead of the steel ones and beige interiors instead of the black ones showcased at the launch.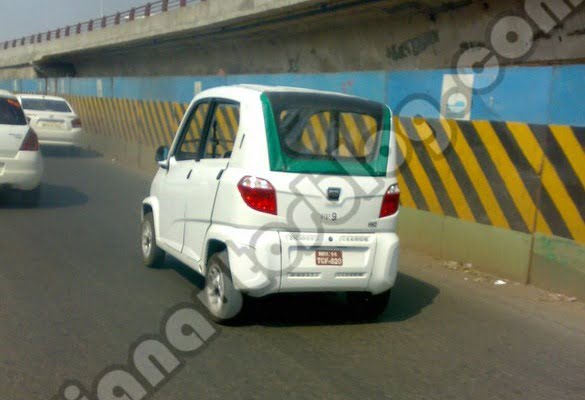 Bajaj RE60 Video From Auto Expo 2012:
The RE60 will feature a 200cc DTS-i petrol engine churning out 20 BHP. It will max out at a speed of 70 KMPH and will return 35 kilometers to a litre. RE stands for Rear Engined and 60 stands for the CO2 emissions per km in grams, combine it and you get RE60. There were reports of Renault developing it with Bajaj but the RE60 has been a completely made-in-Bajaj vehicle. We doubt if Renault will be rebadging the car as a Datsun product for an entry level car.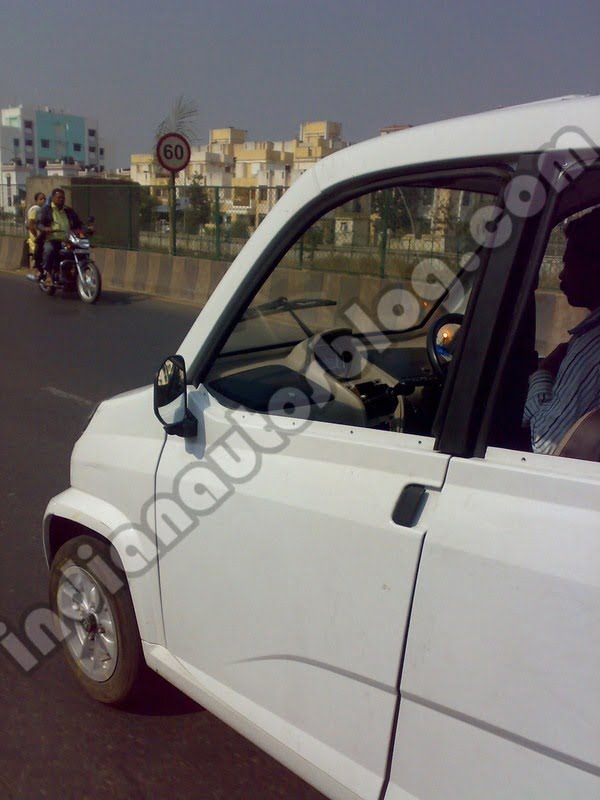 The reason we believe that why Renault would not offer this car is because its mechanical figures are something you don't usually associate with a car. It is more of an upgrade from an Autorickshaw to an Autorickshaw with four wheels. We do not really think that it would takers when launched for personal usage as it would come pretty much at the price of a Tata Nano which looks and performs like a car generations ahead of the RE60. But having said that, we have a firm belief that this would bring a major revolution in the commercial vehicle segment and shall make the Autorickshaws pretty much ancient.
image credits and source- IAB