Check out Our List of the Cheapest Automatic Cars in India
Cars equipped with automatic transmissions have constantly been gaining popularity over the past few years. The advent of the AMT technology has made automatic cars more accessible to the masses and has also led to new model launches from various manufacturers. The convenience offered by automatic cars is unmatched, especially in today's start-stop traffic involving constant gear changes, which can take a heavy toll not only on the driver but the vehicle as well. Currently, in India, an automatic hatchback can be had for less than INR 3 lakhs and there are around five options to choose from within a budget of INR 6 lakhs. Read on to find out which are the cheapest automatic cars in India currently on sale. Starting from the cheapest…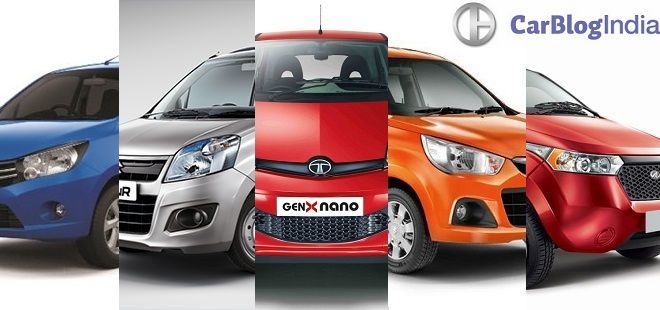 Also See – Automatic Sedans Below 9 lakhs in India
Tata Nano GenX
The updated Tata Nano, in the GenX guise, now comes with an optional AMT gearbox. This 5-speed unit sourced from Magneti Marelli enhances the Nano's appeal as a cheap and cheerful city runabout. The Tata Nano is powered by 624cc petrol motor which produces 31 bhp and 57 Nm torque and has a claimed mileage of 21.9 kmpl. Which means the Nano isn't just the cheapest automatic on sale in India, but also the most fuel efficient. Its key strengths include interior space, low running costs and a tight turning circle. The updated Nano also comes with an openable rear hatch and better styling. However, low levels of quality and an underwhelming driving experience mark it down.
Price: INR 2.81-3.01 lakhs (ex-showroom, New Delhi)
Engine: 624cc (31 bhp & 57 Nm)
Transmission: 5-speed AMT
Mileage: 21.9 kmpl
Also See – Tata Nano GenX vs Maruti Alto 800 vs Hyundi Eon
Maruti Alto K10
The Alto K10 was the second car from Maruti to get the AMT treatment after the Celerio. At around INR 50,000 more than the standard manual car, the automatic version is pretty good value for money. And at a claimed fuel efficiency rating of 24.07 kmpl it isn't very expensive to run either. The trouble with the Alto K10 is the exterior styling, which is not as attractive as the previous gen model and being an entry-level hatchback, the equipment list isn't very impressive either. If you want a budget automatic hatchback and the Tata Nano GenX does not catch your fancy then the Maruti Alto K10 AT is the car for you.
Price: INR 4.02-4.12 lakhs (ex-showroom, New Delhi))
Engine: 1.0 litre (67 bhp & 90 Nm)
Transmission: 5-speed AMT
Mileage: 24.07 kmpl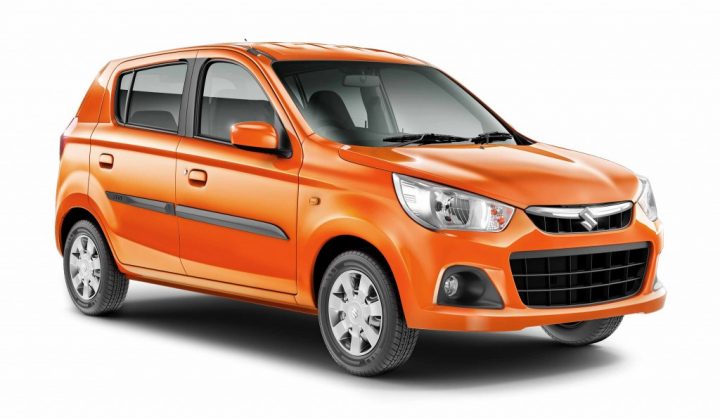 Also See – Maruti Alto K10 AMT Review
Maruti Celerio
Next on our list of the cheapest automatic cars in India is the Celerio. Maruti Suzuki was responsible for introducing the AMT tech in India via the Celerio hatchback. At a premium of around INR 50,000 the Celerio made automatics more accessible to the masses who no longer had to shell around a lakh or so extra for the added convenience. The Celerio is slightly is bigger than the Alto K10 and comes with more features as well. While the styling might not be the most attractive, it is a decent looking car which will find acceptance among a very broad spectrum of buyers. The car was recently launched with a diesel engine and there are rumours of that version being equipped with the AMT autobox as well. A cheap automatic diesel hatchback could be the next big thing.
Price: INR 4.47-5.19 lakhs (ex-showroom, New Delhi))
Engine: 1.0 litre (67 bhp & 90 Nm)
Transmission: 5-speed AMT
Mileage: 23.1 kmpl
Also See – Maruti Celerio Diesel Long Term Review
Maruti Wagon R AMT
Last year, decided to expand its range of AMT equipped vehicles by launching the Wagon R AMT. It is the same transmission as the Celerio mated to the 1.0 L K-Series petrol engine. The Wagon R has been a strong seller for MSIL since its launch and the addition of an AMT 'box has helped enhance the car's appeal. Powering the Wagon R is a 1.0 L petrol motor that puts out 67 bhp of max. power and a peak torque of 90 Nm. Mileage is rated at 20.5 kpl.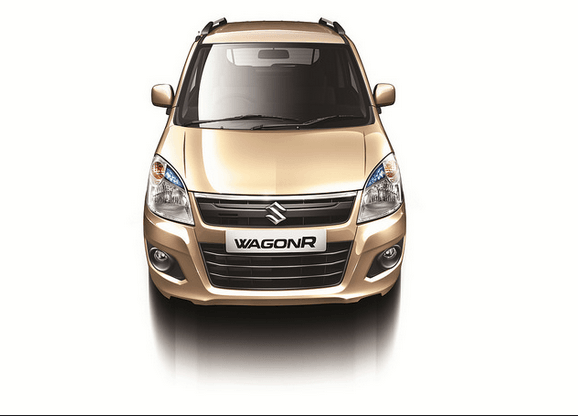 Price: INR 4.77-5.10 lakhs (ex-showroom, Delhi)
Engine: 1.0 litre (67 bhp & 90 Nm)
Transmission: 5-speed AMT
Mileage: 20.5 kpl
Also See – All You Need to Know – Wagon R AMT
Mahindra E2O
India's only all-electric hatchback recently got a major price-cut following the announcement of the FAME (Faster Adoption of Manufacturing of Hybrid and Electric vehicles in India) which has made it one of the cheapest automatic cars in India right now. The T2 variant of the E2O is now priced at INR 4.99 lakhs (ex-showroom, Mumbai). Full charge takes 5 hours with a claimed range of 120 km. In real world conditions, the car has a range of around 75km and after a few quick calculations we've arrived at a running cost of around 66 paise per kilometre, which is Rs. 3 less than the most fuel-efficient diesel on sale. The top of the line T2 trim comes loaded with features such as a touchscreen infotainment system with Bluetooth connectivity, USB and AUX support.
Price: INR 4.99 lakhs (ex-showroom, Mumbai)
Engine: Electric Motor (25 bhp & 53 Nm)
Transmission: Automatic
Mileage: 120 km on full charge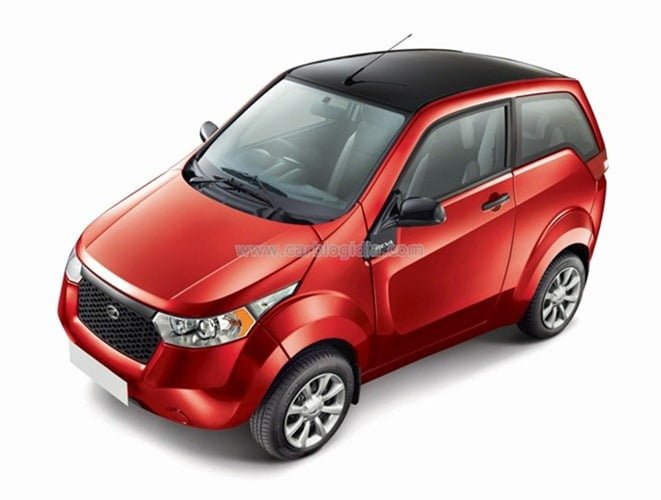 [box type="shadow" ]Also See – Mahindra Verito Electric Spied![/box]
Upcoming Automatic Hatchbacks
Renault Kwid Easy-R AMT
Renault India showcased an AMT equipped variant of the popular Kwid hatchback at the Auto Expo recently. This 5-speed AMT has been mated to a 1.0 L SCe petrol engine, which is also expected to make its debut this year. Renault is yet to disclose the exact specification, but the manufacturer claims it will be very good in terms of performance and fuel efficiency. Expect prices to be very competitive in comparison to the Alto K10.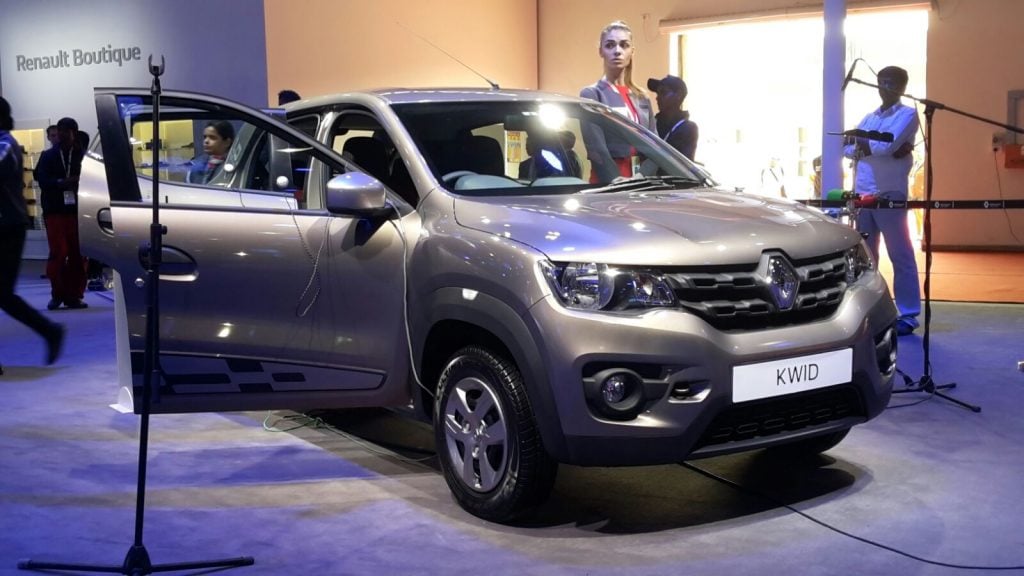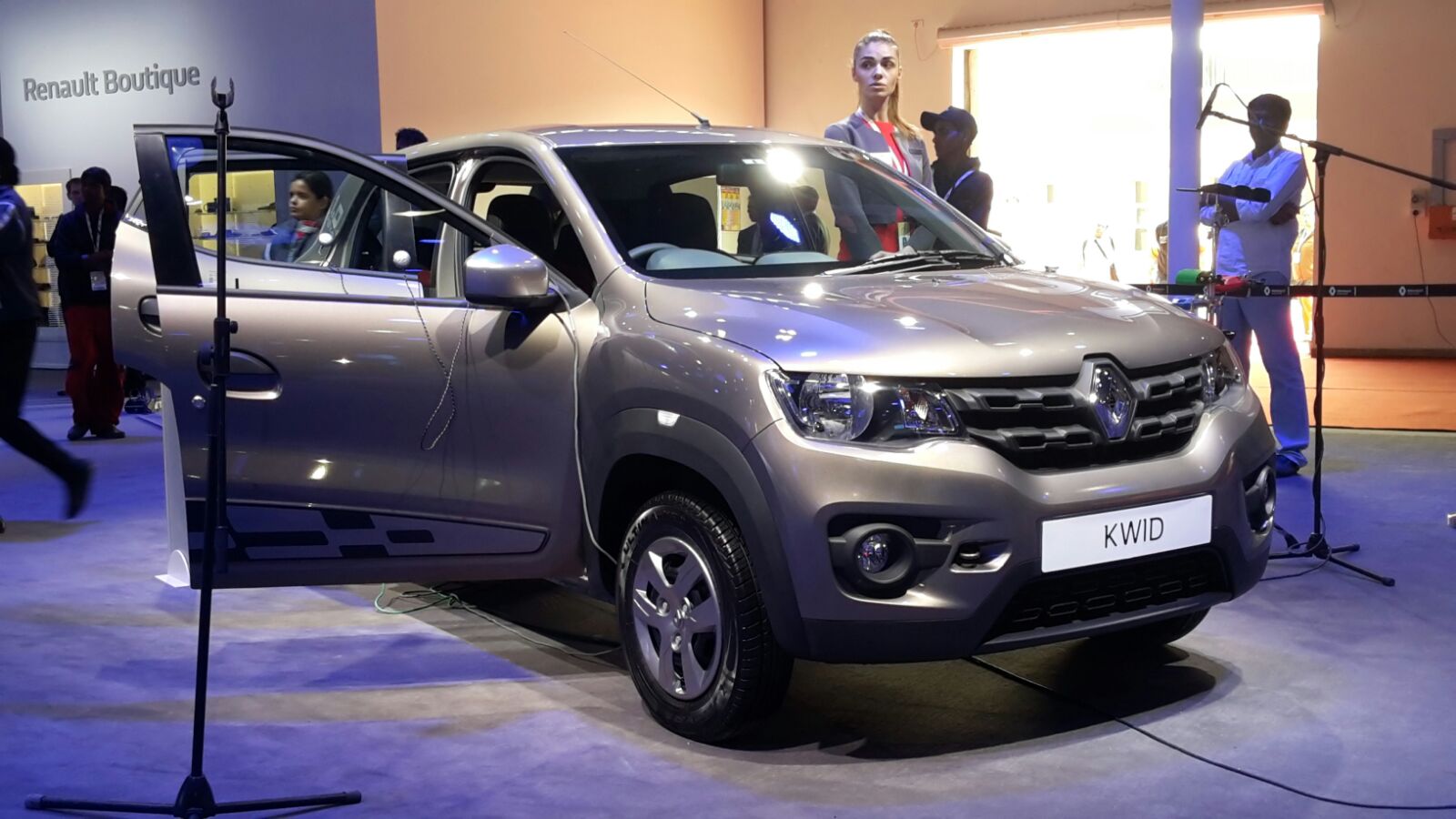 Do let us know what you think about the Cheapest Automatic Cars in India listed here through the comments section below and stay tuned to Car Blog India for more news from the automotive world.