Updated on 5 Feb 2013
Chevrolet Sail Sedan has been launched in India at Rs. 4.99 Lakhs
Updated on 24th Sep 2012
One of our Delhi correspondents clicked some pictures of Chevrolet Sail U-VA hatchback parked on Delhi roads last weekend. The car was totally camouflaged, it might be one of the media cars which are being tested by some media persons prior to its launch which will happen in a few weeks from now.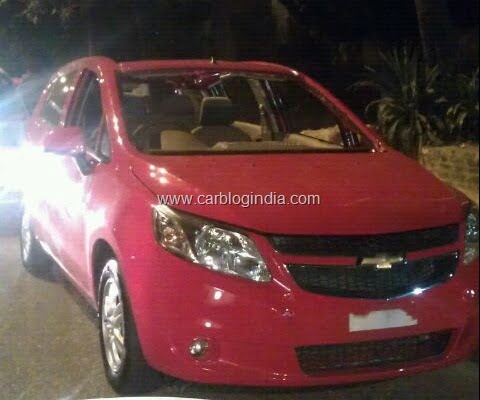 The car spotted on Delhi roads has beige interiors, alloy wheels, fog lamps, body coloured outside door handles, large Chevrolet Logo on front as well as rear boot gate, clear badging of Sail U-VA on the boot gate.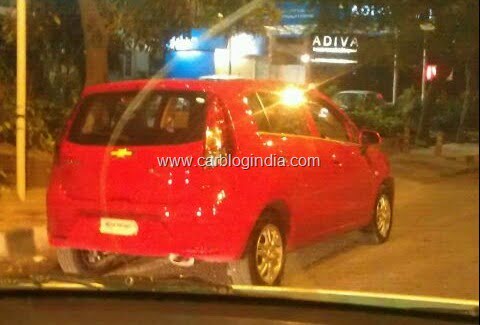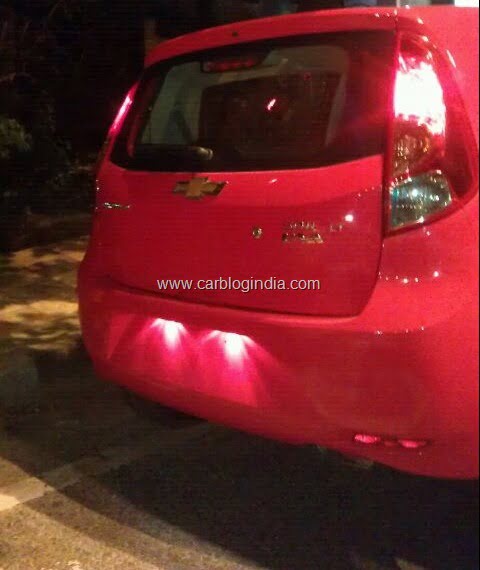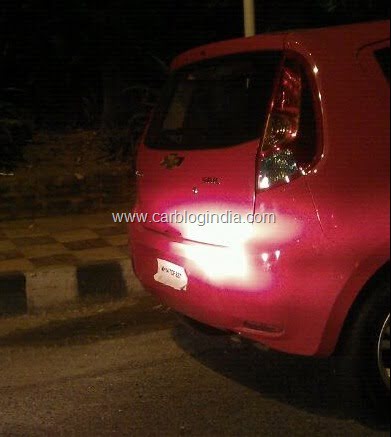 Updated on 30th July 2012
One of our avid readers Gaurav Thukral recently sent us some more pictures of a Chevrolet Sail hatchback spotted with a temporary license plate on National Highway number 8 near Gurgaon. Below are some of these fresh pictures which are again the same as the car officially unveiled at the Auto Expo.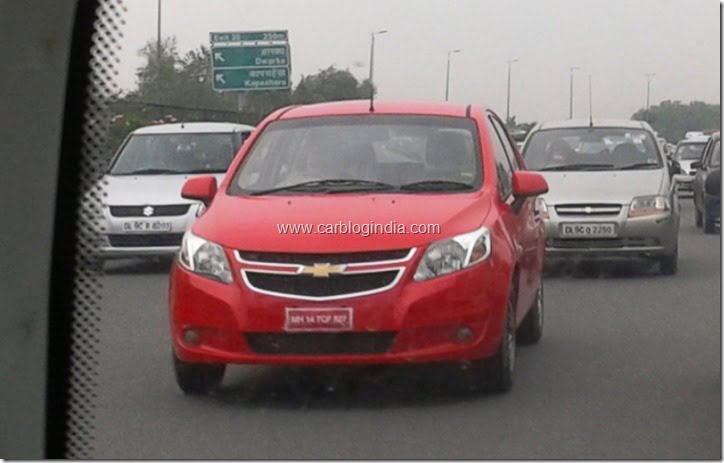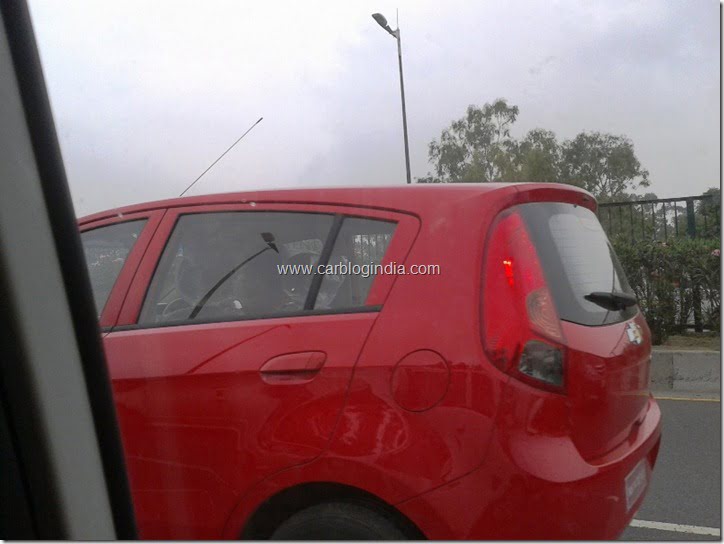 Advertisement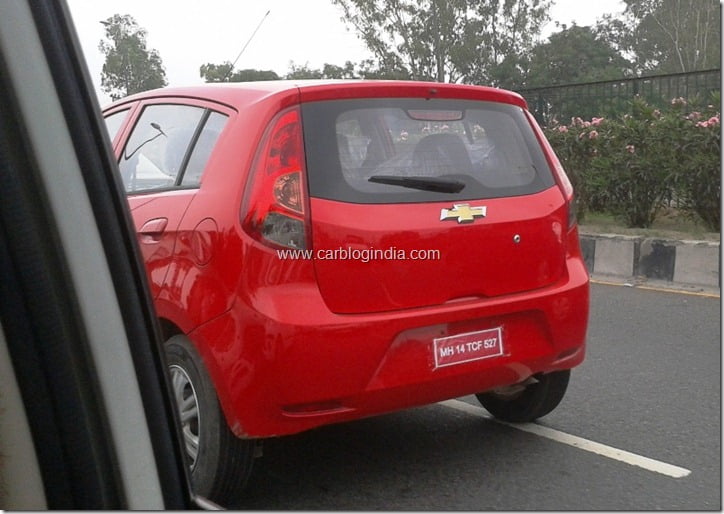 On of our valued readers Praveen Prabhakar from Cochin sent us some pictures of two upcoming cars from Chevrolet India undergoing road tests at Masinagudi In Karnataka. These pictures are of two test vehicles, one is a white coloured Chevrolet Sail sedan and the other one is an orange coloured Chevrolet Sail U-VA hatchback. These two cars will soon replace the ongoing Chevrolet Aveo and Aveo U-VA by the end of 2012.
The Sail U-VA hatchback is expected to launch anytime soon before November 2012 which happens to be the Diwali festival season in India. The Sail sedan launch is expected to follow the Sail U-VA hatchback and is expected before the end of calendar year 2012. As per the recent official announcement by Lowell Paddock, GM India President & MD the Sail U-VA will be powered by a 1.3 Litre Diesel engine which will also be fitted in the upcoming Chevrolet Enjoy MPV.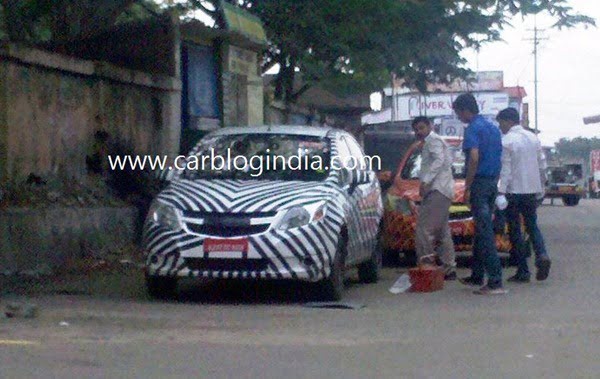 image – Chevrolet Sail Sedan Spy Picture
The Spy pictures suggest that the Sail U-VA and Sail sedan both are very close to the production line. The U-VA seems to be more neat test car compared to the Sail which maybe because the Sail is about to hit the production before the sedan so it might be in a more complete state compared to the sedan version. The Sail hatchback spotted on test has body coloured outside door handles, body coloured outside ORVMs and 12 spoke alloy wheels fitted to the test car. These features seem to be a part of the production versions.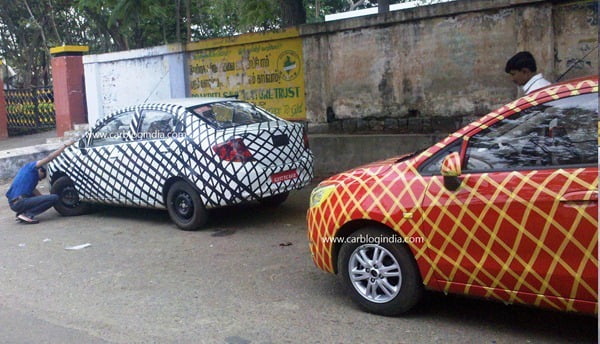 The Sail sedan test car also has body coloured door handles and ORVMs, but the wheels were black steel wheels unlike the Sail U-VA test car. All these visual elements including the design of alloy wheels look exactly the same as we brought you from the official display of Chevrolet Sail at Auto Expo 2012 in New Delhi back in January 2012.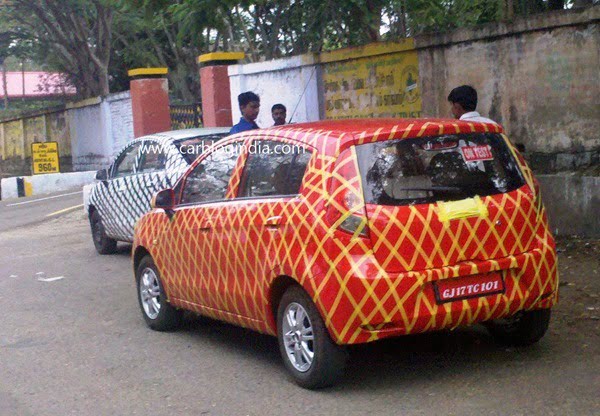 The above picture clearly shows the on-test sticker at the rear windshield of the Sail U-VA hatchback. Few weeks back we also shared some interior pictures of the Sail and Sail sedan which indicated that these two cars may feature simple interiors to keep the cost of the car low so that it can be placed more aggressively against the competing cars in India.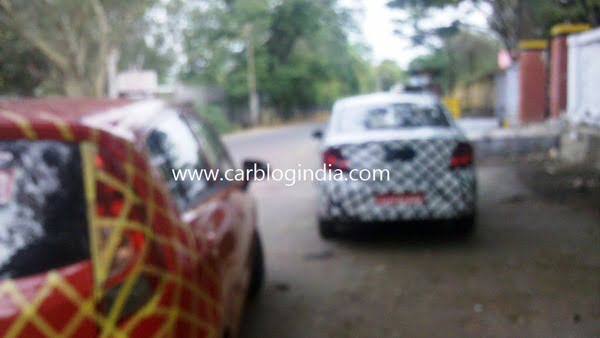 We will keep you posted on any official or unofficial updates that we get about the Chevrolet Sail in India, stay tuned for more updates from Car Blog India. We would again like to thank Praveen for sharing these pictures with us.
Get latest updates FREE via email by signing up for our Free Email Newsletter, you can also follow us on Twitter or join our Official Facebook Page. You can catch more action on cars and test drive video reviews on our Official YouTube Channel.