Mileage or Fuel Efficiency is one of the biggest selling points for a vehicle in India. The magnitude of our obsession with mileage is inversely proportional to the size of the vehicle and with SUVs getting smaller by the day the significance of mileage in that segment is increasing. 20kpl + fuel mileage ratings are slowly becoming more common in this segment where traditionally, these figures were not given too much importance. Although there is sometimes a very significant difference between the ARAI certified mileage claimed by the manufacturer and actual real world mileage, these figures can still give you a fair idea of how deep a hole running the car would burn in your pocket. Here, in this post, we have listed the Most Fuel Efficient SUV Cars in India along with price, mileage, specification, etc. Starting with the most fuel efficient…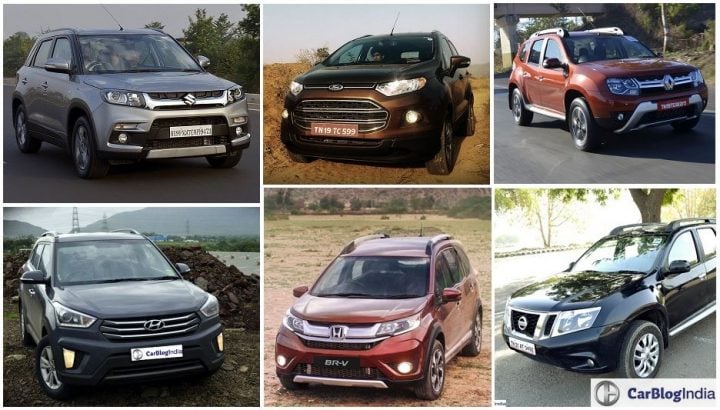 Also See – Top 5 Fuel Efficient Diesel Cars in India
Most Fuel Efficient SUV Cars in India (Best Mileage SUVs in India)
1. Maruti Vitara Brezza – 24.3 kpl
The latest and the most popular compact SUV in the market bags the top spot on our list of the most fuel efficient SUV cars in India. Launched at a starting price of INR 6.99 lacs (ex-showroom, New Delhi), the Brezza has taken the market by storm. The SUV comes with the tried and tested Fiat-sourced 1.3 L Multijet diesel engine that churns our 89 bhp and 200 Nm and returns a claimed fuel mileage of 24.3 kpl. Maruti offers a healthy list of features along with a whole host of customization option for the Vitara Brezza. (Read More. . .)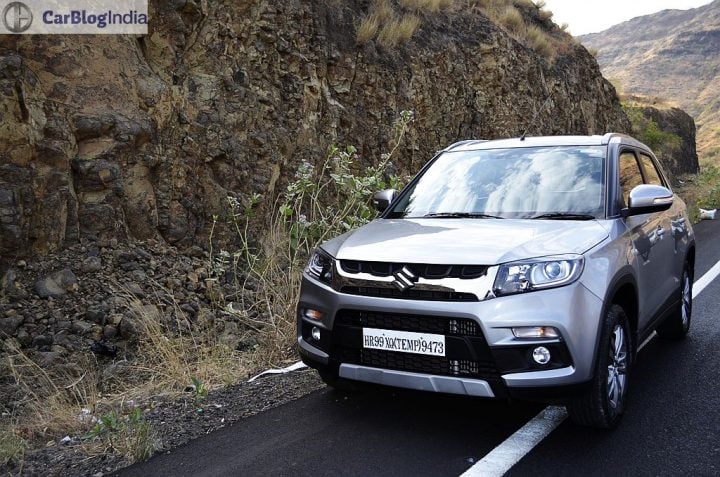 | | |
| --- | --- |
| Engine Type/ Displacement | 1.3 L DDiS200 Diesel |
| Power | 89 BHP |
| Torque | 200 Nm |
| Transmission (Gearbox) | 5-speed manual |
| Mileage | 24.3 kpl (claimed) |
| Price | INR 6.99 – 9.54 lacs |
2. Ford EcoSport – 22.7 kpl
As a package, the EcoSport gets almost everything spot on – looks, features, engine, driving dynamics, etc. Buyers can choose from three engine options- 1.5-litre diesel, 1.5-litre petrol or 1.0-litre EcoBoost petrol. There is also a dual clutch automatic transmission on offer, but only with the 1.5-litre petrol. The 1.5-litre diesel boasts of a cliamed mileage of 22.7 kpl. Although some the design is not to everyone's taste and it isn't the most spacious vehicle one can buy for that price. The EcoSport's dominance might have ended with the Hyundai Creta's and the Maruti Vitara Brezza's launch, but it still remains one of the best compact SUVs out there and the second most fuel efficient SUV cars in India. (Read More. . .)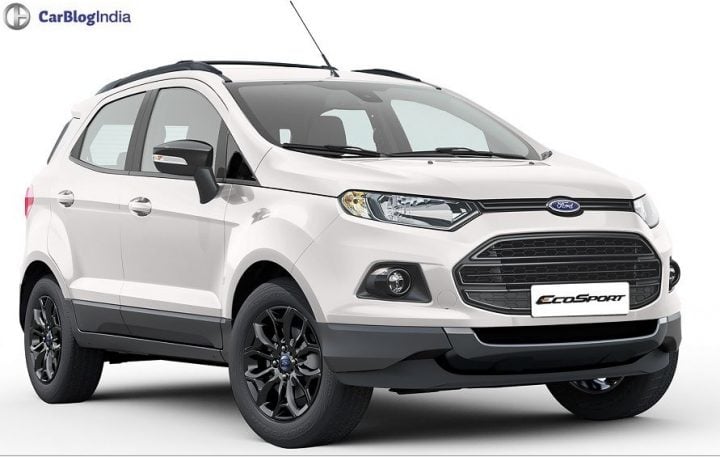 | | |
| --- | --- |
| Engine Type/ Displacement | 1.5 L TDCi Diesel |
| Power | 99 BHP |
| Torque | 215 Nm |
| Transmission (Gearbox) | 5-speed manual |
| Mileage | 22.7 kpl (claimed) |
| Price | INR 7.30 – 9.80 lacs |
Also See – 2017 Ford EcoSport
3. Honda BR-V – 21.9 kpl
Honda's first diesel SUV finds itself in third place on our list of the most fuel efficient SUV cars in India. The BR-V is based on the Brio's platform and shares it engines with the Mobilio/City. It is the only SUV in its segment that features three rows of seats. However, in terms of appearance, the Honda BR-V looks more like an MPV with a raised ride height and body cladding. Also, the 1.5 L diesel powering the BR-V doesn't score high on refinement and is known for its high NVH levels. (Read more . . .)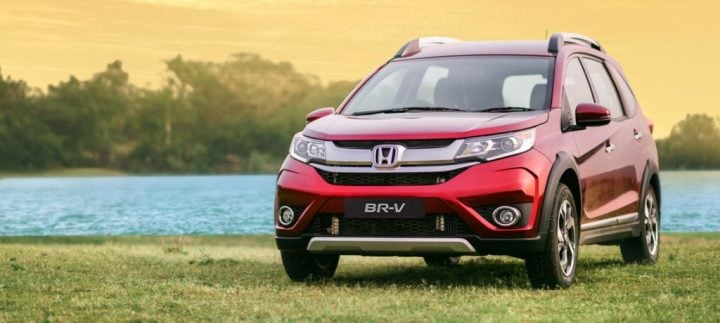 | | |
| --- | --- |
| Engine Type/ Displacement | 1.5 L i-DTEC Diesel |
| Power | 99 BHP |
| Torque | 200 Nm |
| Transmission (Gearbox) | 6-speed manual |
| Mileage | 21.9 kpl (claimed) |
| Price | INR 9.90 – 12.90 lacs |
4. Hyundai Creta – 21.38 kpl
Hyundai's first small SUV offering in India has been a massive hit and it is not hard to see why. Its got the looks, the brand value and offers a very premium and feature-rich interior. Add to that the fact that it is one of the most fuel-efficient products in its class and you get a vehicle which is hard to fault. The 1.4-litre diesel returns a claimed mileage of 21.38 kpl while the 1.6-litre diesel boasts of an ARAI certified fuel economy of 19.67 kpl. The Creta has consistently been outselling all its competitors and commands a waiting period of around 6 months! (Read more . . .)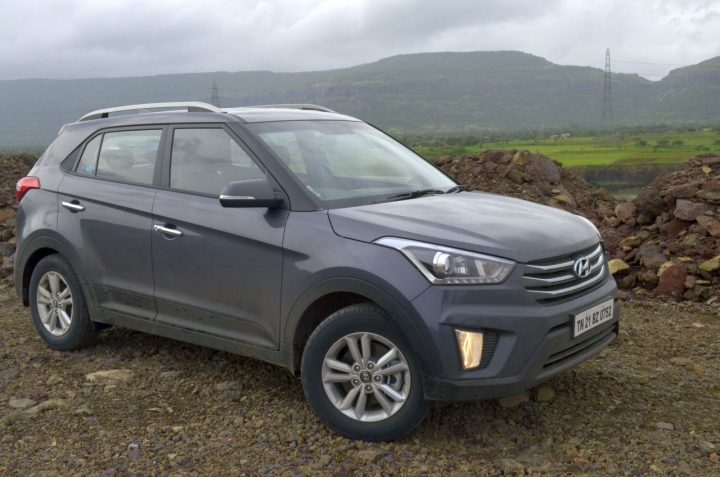 | | |
| --- | --- |
| Engine Type/ Displacement | 1.4 L Diesel/1.6 L Diesel |
| Power | 89 BHP/126 BHP |
| Torque | 224 Nm/265 Nm |
| Transmission (Gearbox) | 6-speed manual/6-speed MT or 6-speed AT |
| Mileage | 21.38 kpl/19.67 kpl (claimed) |
| Price | INR 10.07 – 14.43 lacs |
Also See – Hyundai Creta Review
5. Nissan Terrano – 20.45 kpl
Essentially a badge engineered Renault Duster, the Nissan Terrano has been performing decently in the market since its launch. That is mainly down to the enhanced premium feel offered by the car, something that was missing in the Duster. It is a very smart looking design butch enough for an SUV its size, the ride quality is top notch and the dimensions are perfect for the urban environment. There are three set of specifications on offer- 102 bhp 1.6-litre petrol, 84 bhp 1.5-litre diesel and 108bhp 1.5-litre diesel. Shortcomings include a lack of features, lack of AWD and a price gap with the Duster that is not very easy to justify. And the claimed mileage of the Terrano is just marginally more than that of the Duster's. (Read more . . .)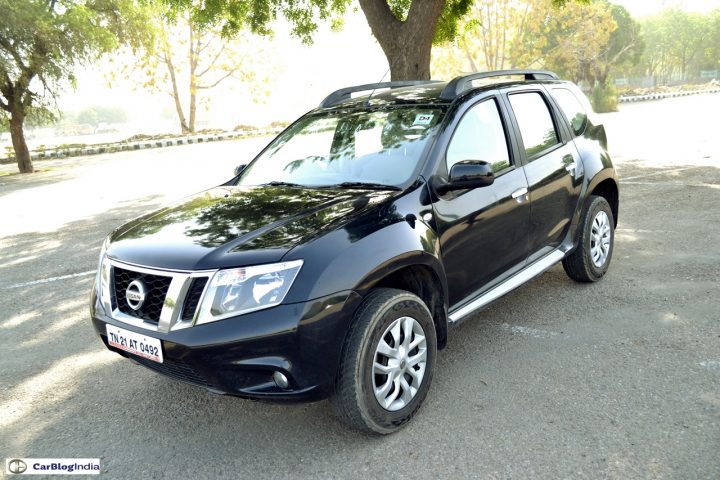 | | |
| --- | --- |
| Engine Type/ Displacement | 1.5 L Diesel |
| Power | 84 BHP/108 BHP |
| Torque | 200 Nm/248 Nm |
| Transmission (Gearbox) | 5-speed manual/6-speed manual |
| Mileage | 20.45 kpl (claimed) |
| Price | INR 10.00 – 13.50 lacs |
Also See – Nissan Terrano Review
6. Renault Duster – 19.87 kpl
The Duster's badge engineered cousin might have a slight edge in terms of fuel efficiency, but it still remains the more popular of the two. The SUV gets very muscular styling, great dimensions for the urban environment, hard to match ride quality and dynamics and the Renault Duster's appeal is further enhanced by the availability of an AWD system. Renault has addressed some of the initial issues about underwhelming levels of quality and a lack of features with the recent facelift and also added an optional 6-speed automatic transmission. Like the Terrano, the Duster is also available with three sets of specifications- 102 bhp 1.6-litre petrol, 84 bhp 1.5-litre diesel and 108 bhp 1.5-litre diesel. Additionally, the 108 bhp 1.5-litre diesel can be bought with an AWD system. (Read more . . .)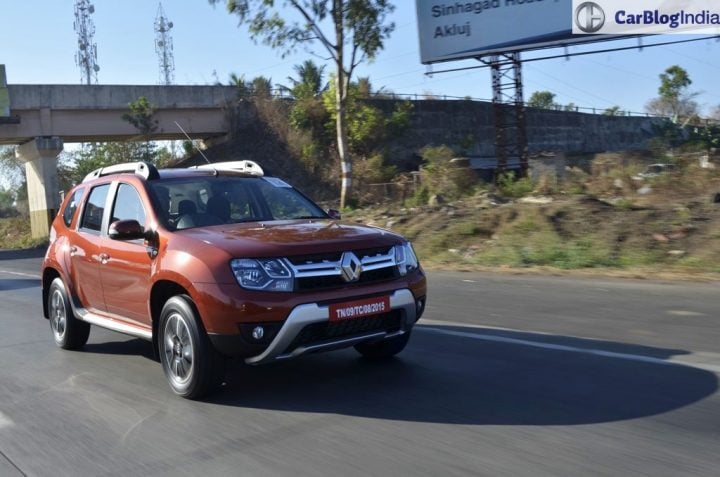 | | |
| --- | --- |
| Engine Type/ Displacement | 1.5 L Diesel |
| Power | 84 BHP/108 BHP |
| Torque | 200 Nm/248 Nm |
| Transmission (Gearbox) | 5-speed manual/6-speed manual or 6-speed AMT |
| Mileage | 19.87 kpl (claimed) |
| Price | INR 9.27 – 13.57 lacs |
Also See – New Renault Duster Review
7. Mahindra TUV300 – 18.49 kpl
Mahindra's TUV300 comes armed with butch looks, good amount of interior space, 7 seats and massive presence. Offered with a 1.5-litre diesel in two states of tune – 84 bhp and 102 bhp. It comes mated to either a 5-speed manual or a 5-speed AMT. Claimed fuel efficiency stands at 18.49 kpl. Mahindra's second product in the compact SUV space has turned out to be much more successful than their first, the Quanto (which has now been replaced by the NuvoSport), and has been clocking healthy monthly sales figures. (Read more . . .)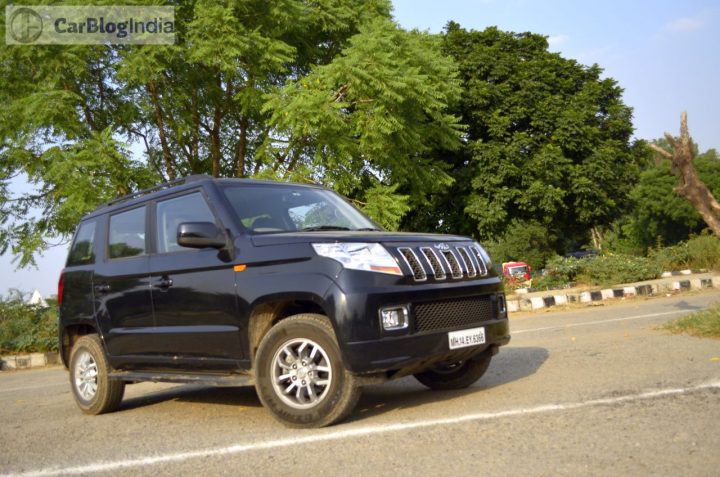 | | |
| --- | --- |
| Engine Type/ Displacement | 1.5 L mHawk80 Diesel/1.5 L mHawk100 Diesel |
| Power | 84 BHP/102 BHP |
| Torque | 230 Nm/240 Nm |
| Transmission (Gearbox) | 5-speed manual/5-speed AMT |
| Mileage | 19.49 kpl (claimed) |
| Price | INR 7.37 – 9.72 lacs |
Also See – Mahindra TUV300 Review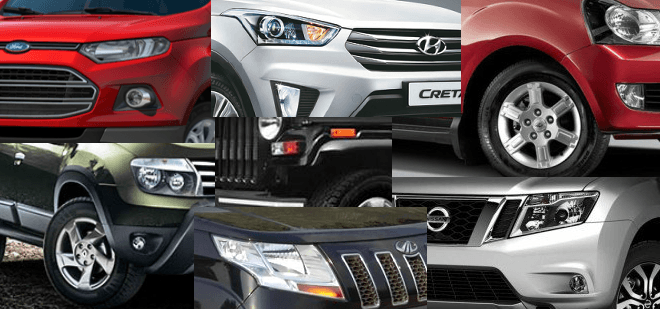 Most Fuel Efficient SUV Cars in India (Best Mileage SUVs in India) – 
Maruti Vitara Brezza – 24.3 kpl.
Ford EcoSport – 22.7 kpl.
Honda BR-V – 21.9 kpl.
Hyundai Creta – 21.38 kpl.
Nissan Terrano – 20.45 kpl.
Renault Duster – 19.87 kpl.
Mahindra TUV300 – 18.49 kpl.
Feel free to express you views on the Five Most Fuel Efficient SUV Cars in India and stay tuned to Car Blog India for more news from the automotive world. Which of these most fuel efficient SUV cars in India will be your pick? DO let is us know via the comments section below about the Best Mileage SUVs in India.