100th Maruti Suzuki Nexa Showroom Inaugurated
In a bid to offers its customers a richer buying experience Maruti Suzuki India Ltd. (MSIL) opened up a new range of showrooms dubbed 'Maruti Suzuki Nexa' last year. These showrooms deal exclusively in Maruti's premium offerings like the S-Cross and the new Baleno. The aim of Nexa dealerships is to maintain a premium feel and offer the customers a more personal experience. Launched in July 2015, the Nexa sales channel has reached the milestone of 100 showrooms within a period of six months. Read on to find out more about the Maruti Suzuki Nexa showroom in India.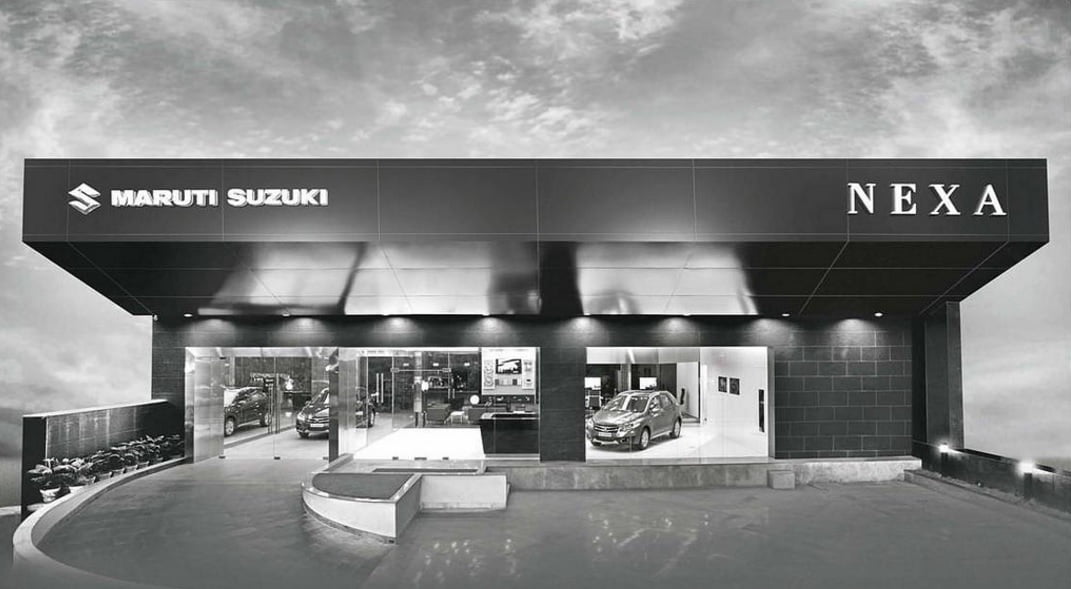 Also See- Maruti Cars at Auto Expo 2016
Inaugurating the 100th NEXA showroom, Mr R S Kalsi, Executive Director (Marketing & Sales), Maruti Suzuki India Limited said: "We are delighted to start the 100th NEXA showroom ahead of our plan. Through NEXA, we want to meet the diverse expectations of our customers. Customer feedback and surveys show us that there is a growing segment of car buying Indians who value personal care, warmth and attention in their car buying and ownership experience. NEXA is designed for this segment of customers. It brings together people, technology, showroom ambience and processes to deliver the desired experience to this segment of customers."
Maruti Suzuki Nexa Showroom Images
In order to offer a more premium experience to its customers, Maruti has recruited around 1,000 professionals from the aviation, hospitality and financial services sector who will be attending to each customer personally. Each 'Relationship Manager' is well versed with every aspect of the car from the material used to the technical details. These dealerships feature valet parking and offer a lounge-like experience where customers are served tea, coffee and other beverages of their preference. There is also a smartphone app that can be used to track various parameters of your vehicle, book servicing dates, call for roadside assistance and many more features. Customers will receive the keys to their vehicle and will drive straight out of the air conditioned showroom. To make things a little more personal, the buyers favourite music will be played during delivery and handing over of the car. Here are the salient features of the Nexa dealership channel:
Exclusive dealerships that retail only the premium offerings from Maruti Suzuki such as the S-Cross and Baleno. Future products could include the Ignis and Ciaz facelift
Fully trained 'relationship managers' that cater all the needs of the customers.
The showrooms are equipped with iPads and Apple TVs in order to visualise every aspect of the cars on sale.
Smartphone app to track service history, book servicing appointments, emergency support, accessory purchase, etc.
Black and White monochromatic colour theme for NEXA dealerships
Dedicated delivery area inside the showroom. The customer drives his/her new car right out of the showroom. Dealerships will also play your favourite music at the time of delivery.
35-40 dealerships across 30 cities at the time of launch. This number has gone up to 100 in just 6 months
Existing dealers have been given the opportunity to open up NEXA showrooms
Also See – Maruti Compact SUV debut at Auto Expo 2-16 in 2016
Maruti Suzuki Nexa Showroom Gallery (Launch Event)
The Nexa line of dealerships have their own color scheme with the showroom finished entirely in black and white. Maruti Suzuki has appointed existing dealers to open up NEXA showrooms and the cost of which will be borne by the dealers. In case a customer approaches a non-NEXA dealership for the purchase of the S-Cross and other premium products, he/she will be redirected to the nearest NEXA showroom. As of now, there are no dedicated service centres planned for NEXA vehicles, but there are plans of doing that in the pipeline. For now regular service centres will be responsible for servicing and maintenance of these vehicles. As of now, these dealerships will only retail the Maruti  S-Cross crossover for now. The upcoming Ignis Micro SUV and the Ciaz facelift could be retailed through these Nexa dealerships.
Also See – Maruti Ertiga Facelift
Stay tuned to CarBlogIndia for more on the Maruti Suzuki Nexa showroom and other news from the automotive world.