Rumours have been arife that the Suzuki Jimny is India bound. The Jimny was even showcased at the 2012 Auto Expo, where it got a pretty good response from the show-goers. While Maruti doesn't intend to launch the current-gen Jimny anytime soon, a publication reports that the next-generation Jimny will be manufactured in India. The report further goes on to state that the Suzuki JimnyIndia launch is very much in the offing and it could take place in 2018. Not much more is known about this but our guess is that the next-gen Jimny would be sold under the Gypsy moniker over here. Read on for more on the next-gen 2018 Jimny/New Maruti Gypsy 2018.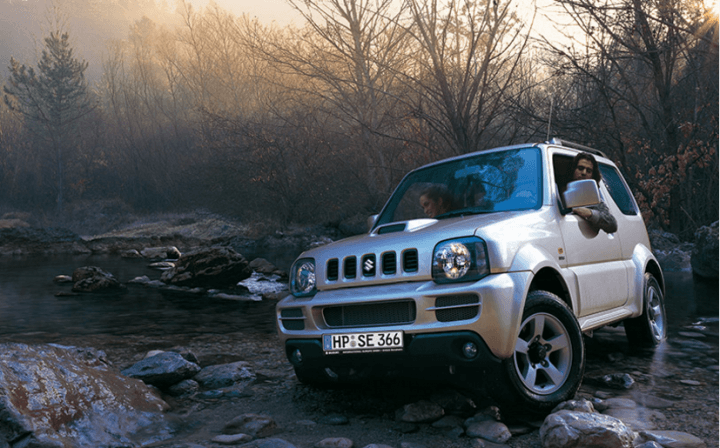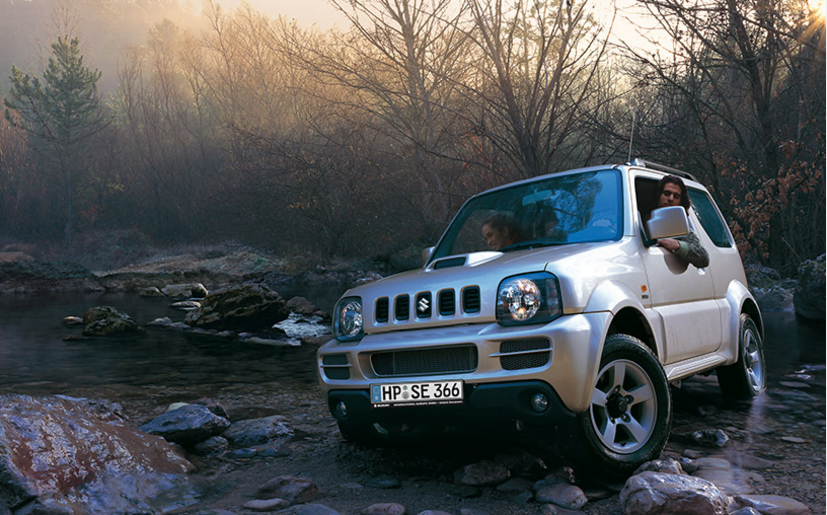 With regards to the new 2018 Jimny's design, Dale Wyatt, Sales and Marketing Director, Suzuki UK, has said that the new model will get an evolutionary design. Yet it will carry forward a few design features from the earlier models. Also, the new Jimny could take design cues form the X-Lander concept.
Also See- Upcoming Maruti Cars
2018 Suzuki Jimny/New Maruti Gypsy 2018 India Launch Date
| | |
| --- | --- |
| 2018 Suzuki Jimny/New Maruti Gypsy 2018 Launch Date | Late 2018 |
Details remain sketchy on the new Maruti Gypsy 2018 India launch date. However, the latest rumours claim a launch in 2018. The Gypsy has been the most successful of all SUVs ever sold in India. However, age has long caught up with this mountain goat and a replacement is urgently required. The speculated new Maruti Gypsy 2018 is sure to gladden the enthusiasts and probably the Forces as well.
The current Jimny is a sub-compact SUV that is a very capable off-roader. In 1979, the first-ever Jimny (LJ10) made its debut. India got a long wheelbase version of the second-generation model. Maruti Suzuki's Gujarat facility could be responsible for the 2018 Jimny/Gypsy's development. India could be an export hub for South East Asian, European, and North American markets. India could even export the next-gen model to Japan. The Baleno's lightweight platform will underpin the 2018 Maruti Gypsy. Even the engine could come from the upcoming Baleno RS.
Also See – Maruti Ignis | 2017 Maruti Swift | 2017 Maruti S Cross | New Dzire
2018 Suzuki Jimny/New Maruti Gypsy 2018 Price in India
| | |
| --- | --- |
| New 2018 Maruti Gypsy/2018 Jimny 2WD | Rs. 5.40 Lakhs |
| New 2018 Maruti Gypsy/2018 Jimny 4WD | Rs. 6.50 Lakhs |
We expect the new Maruti Gypsy 2018 to be much more feature-laden than the rather spartan current model. Also, the 2018 Suzuki Jimny will use a modern platform and a new-age engine. This could lead to a significant price increase over the current model. We expect the 2018 Gypsy to come in both 2WD and 4WD versions. This will ensure a competitive starting price of the mainstream SUV market. The Gypsy enjoys a high brand image in India. This will definitely help the fourth generation Jimny to find many takers in India.
Also See – Upcoming Cars in India 2016-17 | Maruti Baleno
Suzuki Jimny Images
2918 Suzuki Jimny/New Maruti Gypsy 2018 Specifications
| | |
| --- | --- |
| Engine Type/ Displacement | 1.0-litre L Petrol/1.3 L diesel |
| Power | 110 bhp |
| Torque | 170 Nm |
| Top Speed | ~ 175 KMPH |
| Acceleration (0-100 km/h) | ~ 9.5 Seconds |
| Transmission (Gearbox) | 5-speed MT |
| Mileage | ~ 22 KMPL |
The 2018 Maruti Gypsy will share its platform with the Baleno. The lightweight platform should lead to a fair advantage in off-road application. Also, the 1.0-litre Boosterjet engine is a fairly potent motor and should lead to a sprightly performance. Much like the current model, the 2018 Suzuki Jimny/Maruti Gypsy 2018 will have a light kerb weight and a fairly powerful Petrol engine.
The new Maruti Gypsy 2018 model could go on sale in both 2WD and 4WD models. While the cheaper 2WD model will attract the private SUV buyers, the 4WD could be put in use by the off-road enthusiasts and the Armed Forces. The JDM-spec Jimny could get the 0.66-litre turbocharged three-cylinder engine from the Alto Turbo RS.
2018 Suzuki Jimny/New Maruti Gypsy 2018 Mileage
New Maruti Gypsy 2018 Mileage (Estimated)
City
18 KMPL
Highway
19.5 KMPL
ARAI
22.1 KMPL
Thanks to a modern engine, the 2018 Jimny/Gypsy will have a higher fuel mileage than the current model. Powering the current Gypsy is an age-old 1.3-litre G Series engine that isn't very frugal. We expect an ARAI-claimed mileage of around 22 KMPL for the new model Gypsy.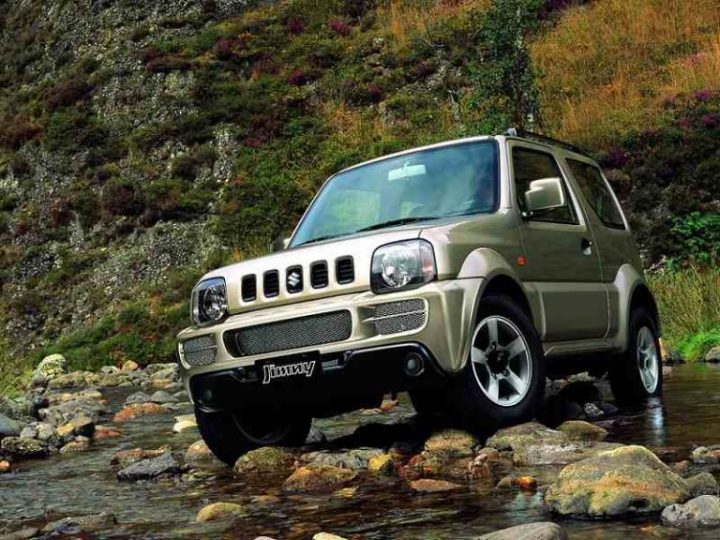 2018 Suzuki Jimny/New Maruti Gypsy 2018 Dimensions
Akin to the current model, the 2018 Jimny/Gypsy could get an extended wheelbase. Indonesia and Brazil too could see the launch of this same model. In spite of a long wheelbase, the 2018 Gypsy will be a sub-4 metre SUV that will benefit from lower excise duties. Hence, the new Jimny/Gypsy will have a length of a little less than 4 metres. It could measure less than 1800 mm in width and around 1550 mm in height. Expected dimensions of the new Maruti Gypsy 2018 are as follows-
| | |
| --- | --- |
| Length x Width x Height | 3995x1780x1550 mm |
| Kerb Weight | ~ 930 kgs |
| Wheelbase | 2520 mm |
| Ground Clearance | 190 mm |
2018 Suzuki Jimny/New Maruti Gypsy 2018 Rivals
Thanks to a high off-road capability, the Jimny might not have any direct rival. Still, here are a few models it could compete with-
As seen, even cars like the Ignis from Maruti's own stable might rival the new Gypsy indirectly.
2018 Suzuki Jimny/New Maruti Gypsy 2018 Engine and Transmission
The new Jimny/Gypsy 2018 will share its engine with the Baleno RS. This means it will get a 1.0-litre Boosterjet Petrol engine that has a max. power-torque of 110 BHP-170 Nm. It will come mated to a 5-speed Manual Transmission. For European markets, the new Jimny could even get a 1.4-litre Boosterjet Petrol engine and an Automatic transmission. There are chances that there won't be a Diesel engine variant for the new generation Jimny/Gypsy.
More information on the next generation Gypsy is currently unavailable. However, you can stay tuned for more updates on the New Maruti Gypsy 2018 launch and price in India.
Editor Rating

Rated 5 stars

Spectacular
---
New Maruti Gypsy 2018

Reviewed by:

Published on:

Last modified:
---