In a recent Twitter conversation, Tesla CEO Elon Musk stated that he is hoping to bring the brand to India by the summer of 2017. Tesla is currently active in many international markets including China. The electric car market in India is still in a very nascent stage with the Mahindra e2o and the eVerito being the only offerings. Tesla might also be looking to invest in battery manufacturing and car manufacturing plants in India.
The new Model 3, which is due to be launched in international markets this year, could be the car that spearheads Tesla India launch. However, being a CBU, it will attract hefty import duties. So, while the Model 3 is meant to be an affordable offering from Tesla, it will still be out of the reach of most India car buyers.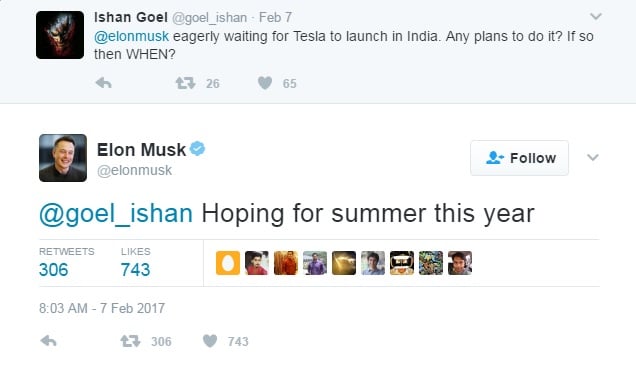 When asked about a possible Tesla India launch date, Elon Musk responded with a possible summer 2017 launch. However, we still do not have the infrastructure in place to properly support the usage of electric cars in India. During Nitin Gadkari's visit to Tesla's plant in California, he offered the manufacturer land to set up a plant in Inda. Tesla has also shown interest in setting up a battery manufacturing unit here in India for exports to South East Asian markets.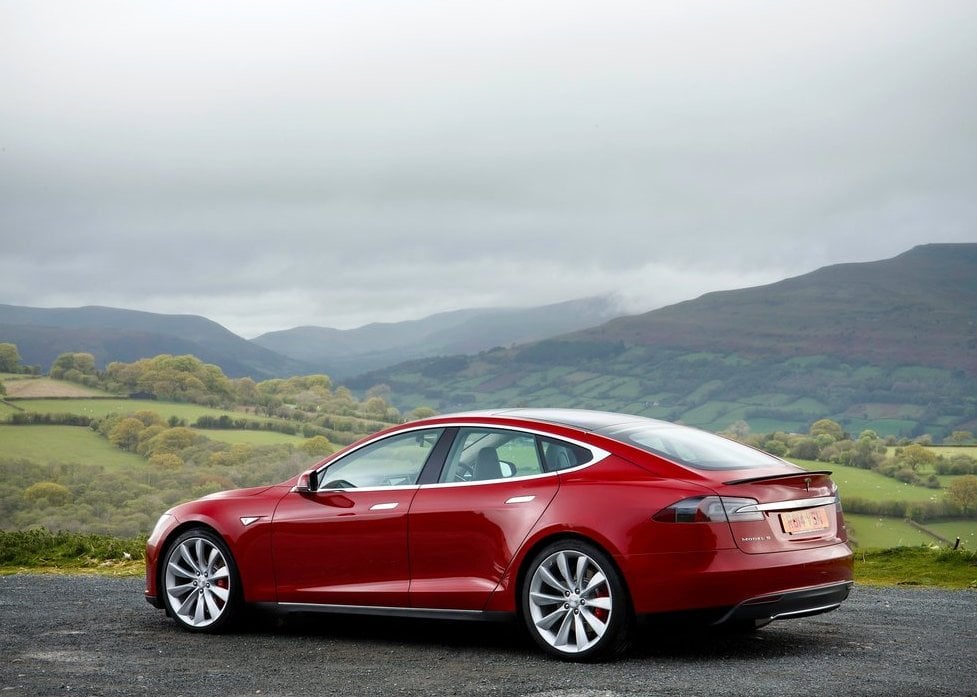 Tesla India Launch
| | |
| --- | --- |
| Model | Expected Launch Date |
| Tesla Model 3 | Summer 2017 |
If Tesla does come to India by the summer of 2017, the first model to go on sale here will be the Model 3. Although the Model X and Model S could also be brought in via the CBU route.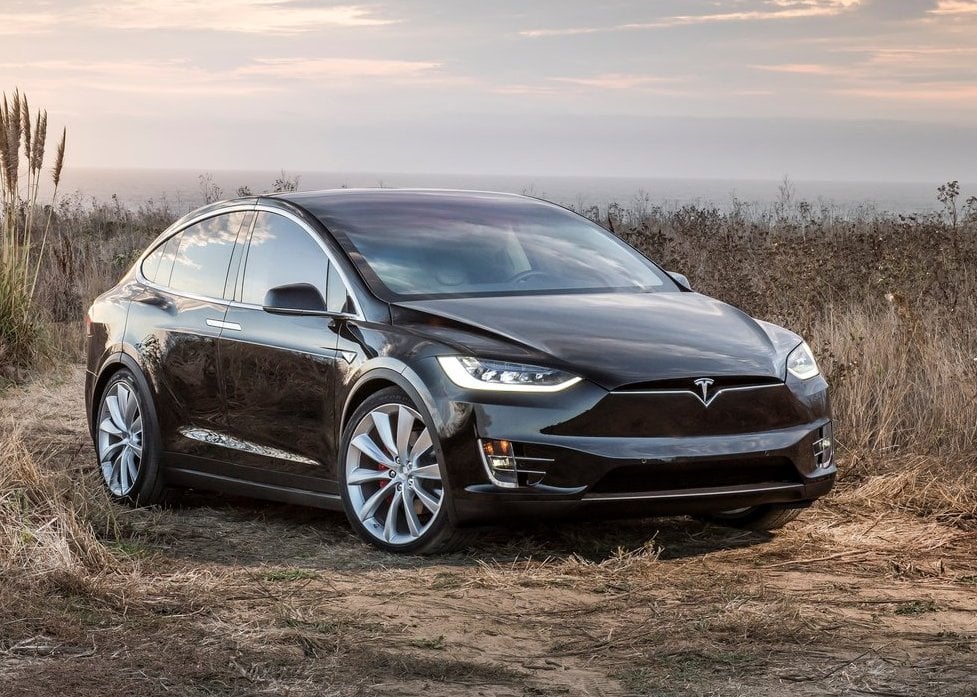 Since Tesla is not manufacturing cars in India yet, and will not be doing so anytime soon, their products will not be able to take advantage of the Government's FAME scheme. Also, hefty import duties levied on CBUs will ensure very high pricing of Tesla products in India.
Tesla Model Lineup
While the Model S and Model X are already on sale in international markets, deliveries of the Model 3 are yet to begin. Model 3 is the cheapest offering in Tesla's lineup with a starting price of around $35,000.
Stay tuned to Car Blog India for more updates on Tesla India launch. Do you want to see Tesla in India? Do let us know via the comments section below.