We look ahead at the upcoming cars in India in the year 2014. The Indian car market may have slowed down in 2013, but it is still a very new and immature market which has a lot of potential if car-manufacturers can get things right. Many companies are eyeing for the largest market share in the respective car segments, while Maruti is trying to move upmarket through the crossover and MPV markets, many companies like Nissan, Volkswagen, Ford etc are trying to get  a better hold of the small-car / hatchback market of which Maruti is still king. The popularity of crossovers is undeniable, Indians dig a smallish vehicle with the looks of an SUV, the space of an MPV and the driving dynamics of a car. Though Ford has got a big start over the other companies with it's EcoSport, production constraints, long delivery times and price hikes have not helped its cause, and other companies are rushing in to fill the void. We look briefly of what cars might grace out shores this coming year.
BMW i8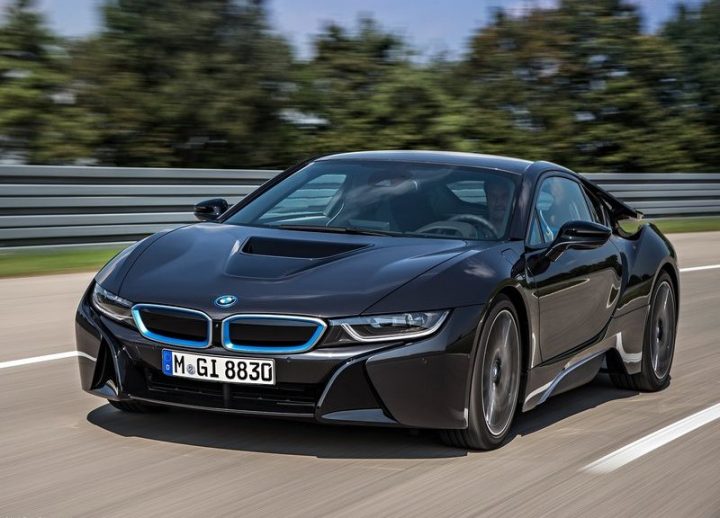 Price?: Rs. 1.20 – 1.30 Crore
When?: End 2014
Details: The flagship of BMW's 'i' division of environment friendly vehicles, the i8 is a plug-in hybrid sports car. A technology showcase on wheels, the car benefits from use of lightweight materials all around, which limits to weight to about 1500 Kg. BMW's new hybrid system which consists of a 1.5-litre 228 BHP / 320 Nm petrol motor combined with a 129 BHP / 260 Nm electric motor which lends the car a 0-1– KMPH time of 4.4 seconds while delivering a fuel-efficiency of about 33 KMPL, total range of the car will be about 500 Kms.
Datsun Go Plus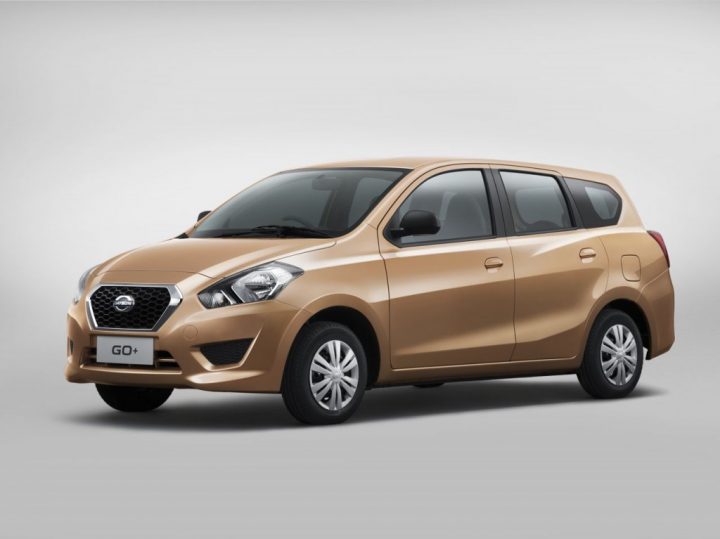 Price?: Rs. 6 – 8 Lakh
When?: Ocotber 2014
Details: An MPV based on Datsun's popular Go hatchback, the Go+ is expected to be a hot seller in its segment too. The Datsun Go+ promises proper MPV like interior space for much less cost as compared to the competition. Heavy localisation of parts and limiting factory fitted equipment could help Nissan price the Datsun Go+ very aggressively and give competitors like the Ertiga a run for their money.
Fiat Avventura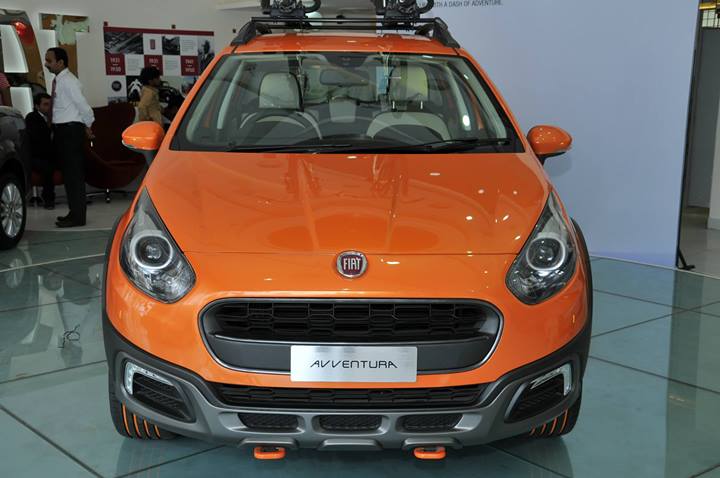 Price?: Around Rs. 7 – 7.5 Lakh
When?: October 2014
Details: The faux off-roader based on the Fiat Punto Evo, the Avventura will compete against the likes of the Volkswagen Cross Polo and the Toyota Etios Cross. It has all the elements which Indian customers are looking for in a sub-4 metre 'SUV-like' car, which includes body cladding, slightly higher ground clearance and some fancy equipment. It does not have more space than the Punto hatchback neither will it feature any new powertrain. It may attract a lot more customers to the brand, even though the concept of this category doesn't make sense, and that is what the company wants.
Hyundai Elantra facelift
Price?:  Rs. 13 -17 Lakh
When?: End 2014
Details:  The Hyundai Elantra topped the segment when it was launched in 2012, beating the Toyota Corolla, Chevrolet Cruze and Skoda Octavia due to it's aggressive styling, a lot of equipment for the money and extensive service network. The launch of the new Skoda Octavia and the threat of the upcoming Toyota Corolla has made Hyundai a bit jittery though, and it will bring a facelift of the car to hold the fort till an all new car is launched sometime later in 2015.
Jaguar XE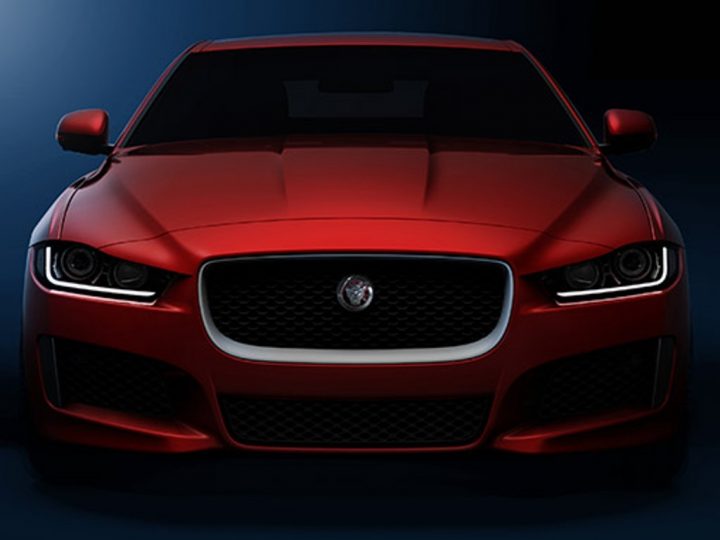 Price?: Rs. 30 – 45 Lakh
When?: Late 2014
Details: Jaguar's answer to the entry level luxury saloons which have been dominated by the Mercedes-Benz C-Class, Audi A4 and BMW 3-Series. This will be the smallest sedan in the company's arsenal when launched. Jaguar has indicated that they will ensure that the XE stands out from the crowd, and they'll do it by ensuring that the XE delivers both in terms of luxury and performance from the get go. Will the car be able to give the stalwarts  of this segment a run for their money? We will have to wait and see.
Lamborghini Huracan
Price?: About Rs. 4 Crore
When?: 22nd September 2014
Details: The replacement for the Lamborghini Gallardo is coming to India! The entry-level sportscar from Lamborghini gets a whole host of new tech, 4-wheel drive and a sweet 609 BHP / 560 Nm, 5.2-litre V10 engine. Lamborghini has been quick in bringing the car to India, and that makes us happy. Good news is that there will be more variants of the car including a rear-wheel drive variant coming soon, and it will surely make its way to India too.
Mahindra Scorpio facelift
Price?: Rs. 8 – 12 Lakh
When?: October 2014
Details: Mahindra has made it clear that it will not launch any new vehicles in light of the slow Indian automotive market, but it has to remain competitive and it will be updating it's existing range. The Mahindra Scorpio is a pretty good SUV, even though the basic design has not changed for some years, the facelift will a refresh inside will bring it in line with the competition. Expect the Scorpio to get features that make it one of the most value-for-money buys in the segment.
Mercedes-Benz CLA-Class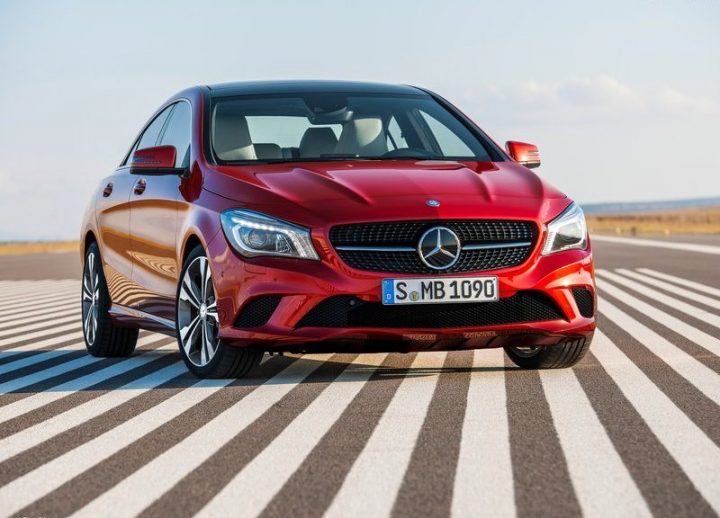 Price?: Rs. 24 – 29 Lakh
When?: End 2014
Details: The CLA will be Mercedes-Benz's first attempt at a front-wheel drive compact four-door luxury sedan, going against the likes of the Audi A3 and the BMW 2-Series. The CLA class takes design cues from the larger CLS-class which was, in Mercedes-Benz market speak, a 4-door coupe. Which means that, at least styling-wise you get the feeling that the car has a very sharply falling roofline like a coupe. It is pretty stylish, we admit; all the lines and surfaces on the car also function to reduce the aerodynamic drag, it has one of the lowest drag co-efficient of any production car in the world. Mercedes-Benz would like to replicate the success it has had with the A-Class, providing a stylish but small luxury car for those who do not want to own a big Merc.
Maruti Suzuki Ciaz
Price?:  Rs. 7 – 10 lakh
When?: September 2014
Details: The replacement for the Maruti Suzuki SX4, the YL1 sedan will be more feature laden than before to take on the competition like the Volkswagen Vento, Fiat Linea etc. The biggest threat though is the Hyundai Verna, which with it's design, value-for-money image and number of variants, has become a favourite among Indians. The YL1 will get Maruti's in-house developed diesel motor in 2015, meanwhile it will be powered by the K-series petrol and Fiat sourced diesel motors. Expect it to be better specced than before and very aggressively priced.
Maruti Suzuki Swift facelift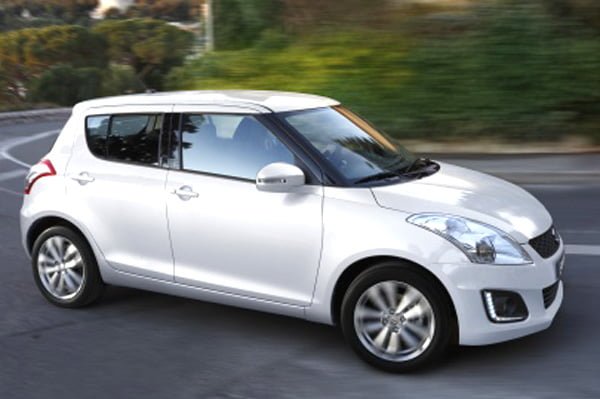 Price?: Rs. 4.5 – 6.8 Lakh
When?: August 2014
Details: The current model of the Maruti Suzuki Swift hatchback has not received any updates since its launch in 2011 and it is facing a lot of heat from competitors. The Swift still manages to sell in decent numbers and Suzuki's answer to keep it doing so is to give it a mild facelift. This will mostly be a cosmetic update with some equipment added to increase its value-for-money quotient. This update will keep customers interested in the car till the all new Swift is launched sometime by 2016.
Maruti Suzuki Swift Dzire facelift
Price?: Rs. 5 – 7.5 Lakh
When?: August 2014
Details: The current generation of the Swift Dzire was launched in 2012, the biggest change being that it had being shortened to under 4-metres making it eligible for excise duty cuts. The new Dzire was better looking than the first generation car, though it did lose out on luggage space. The facelift will keep the car fresh till an all new car is launched sometime after the new Swift hatchback is launched in 2016. The facelift will mostly be cosmetic and some equipment (like start-stop system, keyless entry and go) may be added.
Maruti Suzuki SX4 S-Cross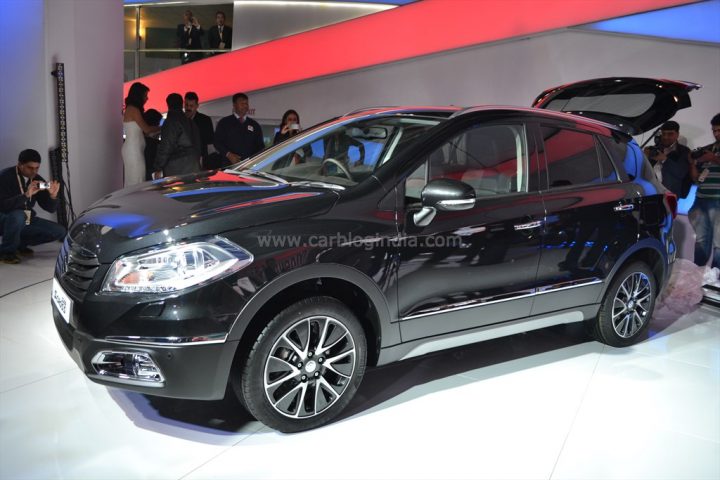 Price?: Rs. 8 – 14 Lakh
When?: September 2014 
Details: Maruti's answer to the popular Ford EcoSport and Renault Duster, the SX4 S-Cross is fairly good at casual off-roading. Though Maruti may not offer the 4WD drive variant of the car in India, it has the underpinnings of a capable off-roader. It is based on the SX4 sedan and that shows in the design, Maruti hopes to attract those who want to upgrade to a butch-looking car with all-road capability and oodles of space.
Mercedes-Benz GLA

Price?: Rs. 25 – 35 Lakh
When?: 30th September 2014 
Details: The Mercedes-Benz GLA is the company's answer to the entry-level luxury crossover segment which is currently hotly contested between the BMW X1 and the Audi Q3. Mercedes will try to woo in customers by offering a stylish, technology laden car that combines peoples demand for a compact but butch vehicle. Mercedes has already won in the styling department with the GLA, it remains to be seen how well they do in the pricing department.
Renault Duster AWD

Price?: Rs. 11.5 – 12.8 Lakh
When?: September 2014 
Details: Renault is finally launching the Duster 4×4 in India. Renault had been exporting the 4×4 variant of the popular compact SUV from it's plant in Chennai ever since they started assembling it there, it was a mystery why the company did not launch this variant sooner. Anyway, it seems that the proverb 'better late than never' may apply here; Renault may attract a whole new set of enthusiasts with this variant. There is enough proof that the Duster 4×4 is a capable off-roader, it remains to be seen how it will do in India.
Skoda Rapid 1.5 TDI and Rapid 1.5 TDI AT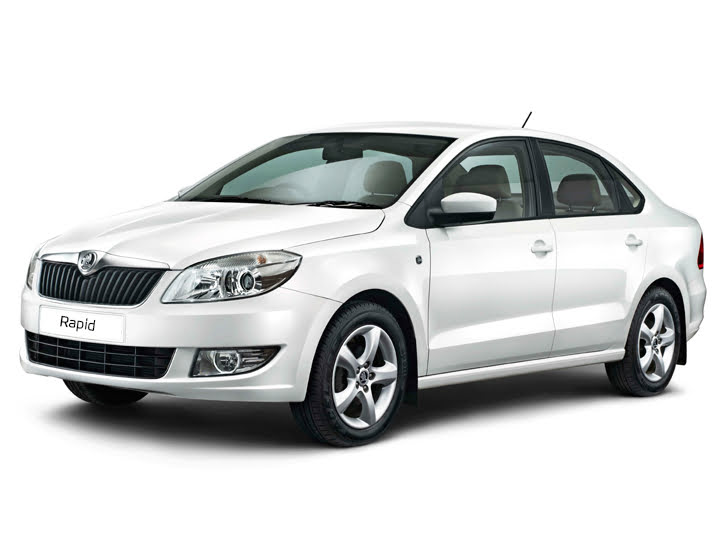 Price?: Rs. 7.8 – 10.5 Lakh
When?: September 2014 
Details: The Skoda Rapid is fledgling in terms of sales and Skoda wants to turn things around. First of all, a new 1.5-litre engine will replace the current 1.6-litre diesel motor, making the car eligible for excise duty cuts and lowering the price. Secondly, to increase its popularity the company may also offer the diesel variants of the car with a DSG-gearbox. This could prove beneficial as there are no competitors in this segment who offer a diesel-automatic. We will have to wait and see how Skoda handles this.
Featured Image edited from stock photo courtesy Vlado via FreeDigitalPhotos.net