Advertisement

We look ahead at the upcoming cars in India in the year 2014. The Indian car market may have slowed down in 2013, but it is still a very new and immature market which has a lot of potential if car-manufacturers can get things right. Many companies are eyeing for the largest market share in the respective car segments, while Maruti is trying to move upmarket through the crossover and MPV markets, many companies like Nissan, Volkswagen, Ford etc are trying to get  a better hold of the small-car / hatchback market of which Maruti is still king. The popularity of crossovers is undeniable, Indians dig a smallish vehicle with the looks of an SUV, the space of an MPV and the driving dynamics of a car. Though Ford has got a big start over the other companies with it's EcoSport, production constraints, long delivery times and price hikes have not helped its cause, and other companies are rushing in to fill the void. We look briefly of what cars might grace out shores this coming year.
Audi A3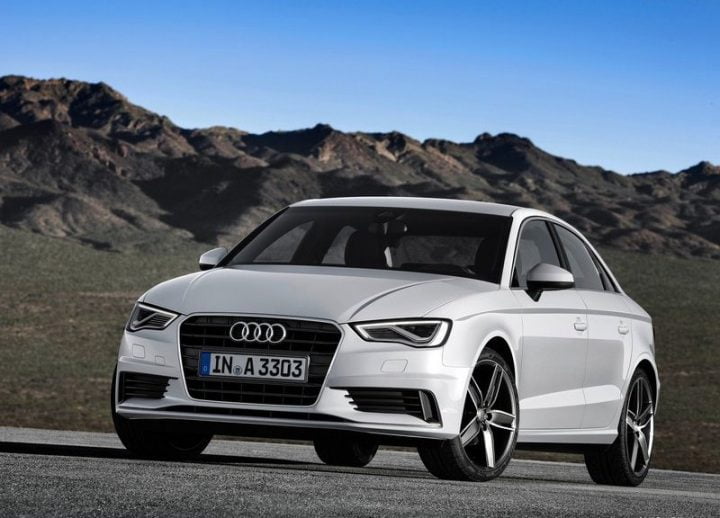 Advertisement
Price?: Rs. 22 – 28 Lakh
When?: July 2014
Details: The smallest and the cheapest Audi on offer in India when launched, the Audi A3 will take on competition like the Mercedes-Benz CLA. Its arrival will certainly hot up the small-but-luxurious car category that Mercedes-Benz has been dominating with the help of the A-Class and the B-Class. Expect it to be be powered by a 2.0-litre TDI engine delivering 150 BHP / 320 Nm and 1.8-litre TSI engine delivering 180 BHP / 250 Nm.
BMW i8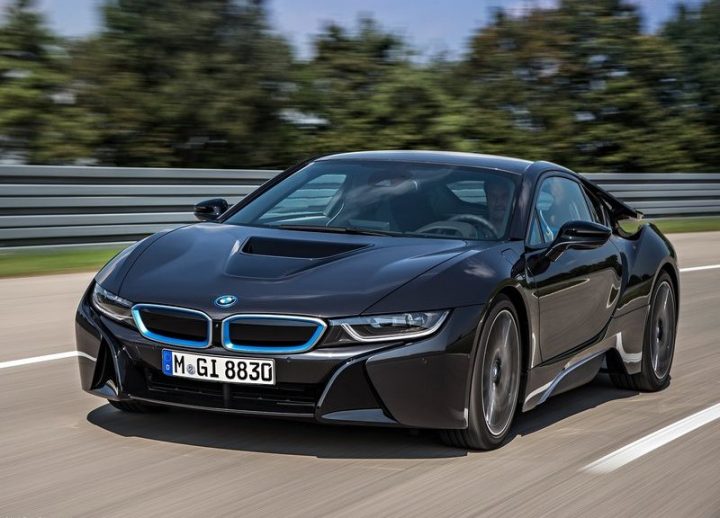 Price?: Rs. 1.20 – 1.30 Crore
When?: End 2014
Details: The flagship of BMW's 'i' division of environment friendly vehicles, the i8 is a plug-in hybrid sports car. A technology showcase on wheels, the car benefits from use of lightweight materials all around, which limits to weight to about 1500 Kg. BMW's new hybrid system which consists of a 1.5-litre 228 BHP / 320 Nm petrol motor combined with a 129 BHP / 260 Nm electric motor which lends the car a 0-1– KMPH time of 4.4 seconds while delivering a fuel-efficiency of about 33 KMPL, total range of the car will be about 500 Kms.
Datsun Go Plus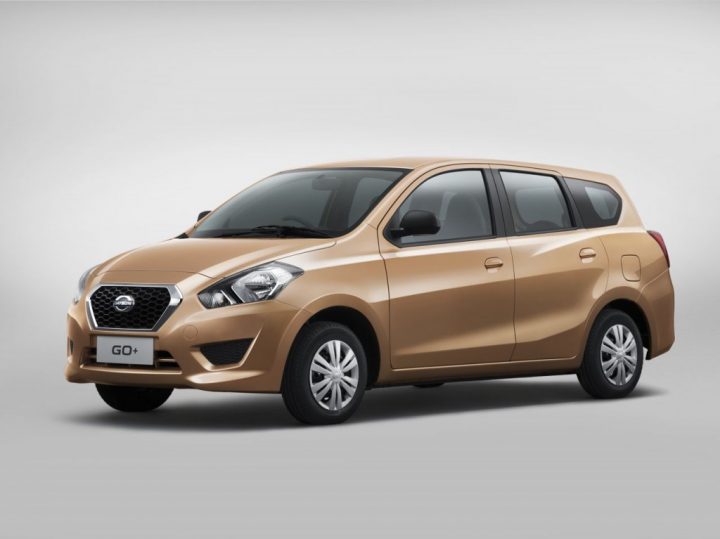 Price?: Rs. 6 – 8 Lakh
When?: August 2014
Details: An MPV based on Datsun's popular Go hatchback, the Go+ is expected to be a hot seller in its segment too. The Datsun Go+ promises proper MPV like interior space for much less cost as compared to the competition. Heavy localisation of parts and limiting factory fitted equipment could help Nissan price the Datsun Go+ very aggressively and give competitors like the Ertiga a run for their money.
Fiat Punto facelift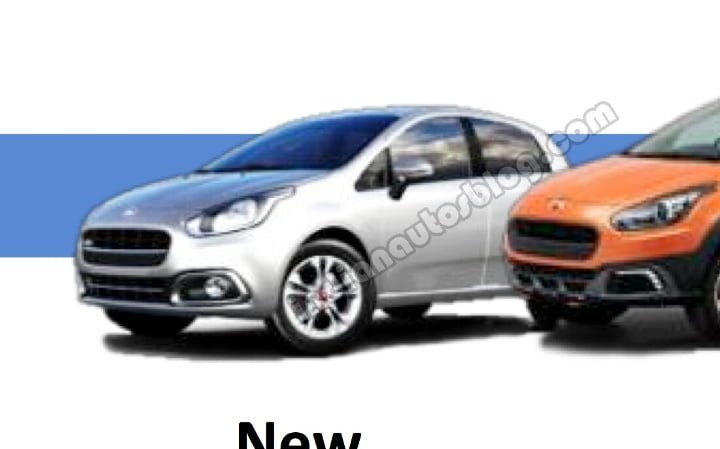 Image Courtesy: IndianAutosBlog.com
Price?: Rs. 5.5 – 7.8 Lakh
When?: July 2014
Details: The Fiat Grande Punto has been in need of a refresh for a long time, the current model has remained as such for almost as long as it had been sold in India i.e since 2009. The Punto facelift will bring in much needed changes to the exterior and interior design, add some more equipment and hopefully slightly re-tuned engines (though it is almost certain that no new engines will be added). The Punto facelift should be able to bring back loyalists and newbies to the brand, which has taken a beating due to the company dragging its feet.
Fiat Avventura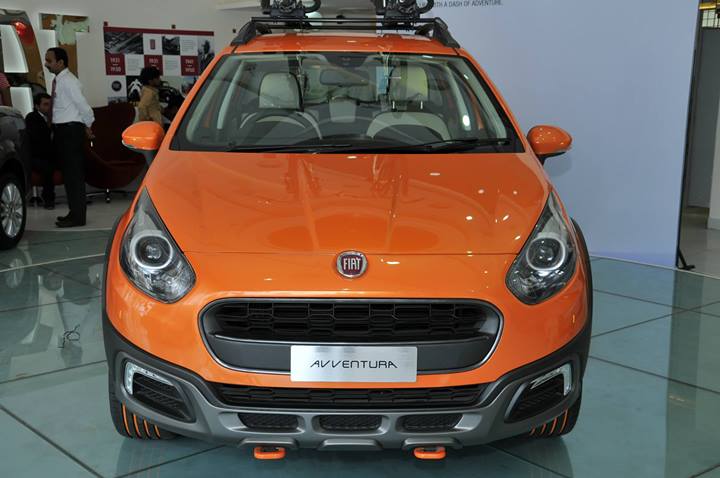 Price?: Around Rs. 7 – 7.5 Lakh
When?: August 2014
Details: The faux off-roader based on the Fiat Punto facelift, the Avventura will compete against the likes of the Volkswagen Cross Polo and the Toyota Etios Cross. It has all the elements which Indian customers are looking for in a sub-4 metre 'SUV-like' car, which includes body cladding, slightly higher ground clearance and some fancy equipment. It does not have more space than the Punto hatchback neither will it feature any new powertrain. It may attract a lot more customers to the brand, even though the concept of this category doesn't make sense, and that is what the company wants.
Ford Fiesta facelift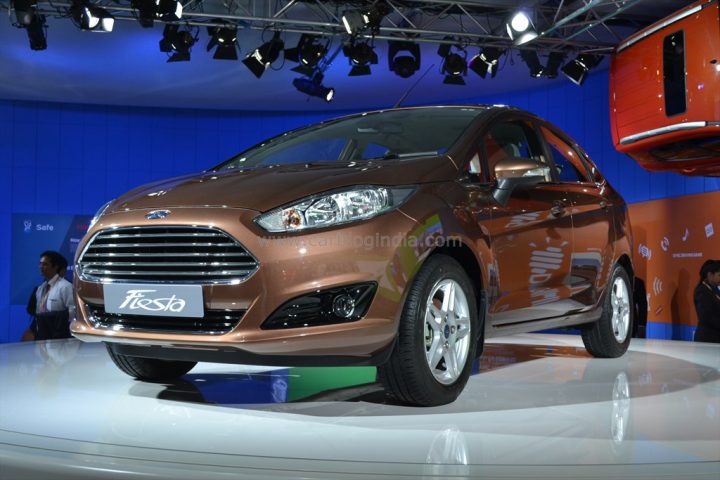 Price?: Rs. 7.5 – 9 Lakh
When?: July 2014
Details: The Ford Fiesta, when launched in 2011 failed to make a mark in its segment as the car it replaced. Though the car was well built and had some cool features, its premium pricing saw it lose out to competition. The new Fiesta facelift will only be launched with the diesel engine at first as Ford does not want a repeat of the debacle in 2011. Lower prices and better features coupled with a high-mileage delivering diesel may make people buy the new Fiesta. Let's wait and watch.
Ford Mustang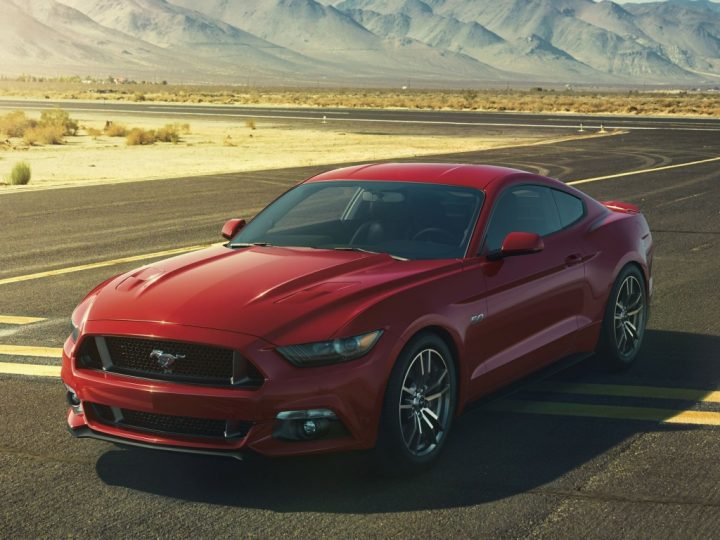 Price?: Will start at Rs. 35 Lakh
When?: End 2014
Details: Ford is celebrating 5 decades of uninterrupted production of the famous pony car, the Mustang. And what better way to celebrate it than celebrating it with everyone? Ford will, for the first time, manufacture the Mustang for right-hand drive markets as well. This naturally includes India in the list. Though series production for India is not expected, the Mustang will serve as a halo product for the company and could be launched in limited numbers here. We hope Ford does launch the car in India, we can't wait to get our hands on it.
Honda Mobilio
Price?: Rs. 8 – 10 Lakh
When?: July 2014
Details: Another vehicle based on the Brio, the Mobilio will go up against the likes of the Maruti Ertiga. The MPV features an extended wheelbase chassis of the one found on the Brio, and Amaze and will be offered with 7-seats. Design wise, at front it looks a lot like the Brio / Amaze, move to the side and you see that designers have tried to hide the bulk of the MPV with smart lines, move to the rear and there is a whole new design which look smart. Interior space, as reported, is pretty good. Feature wise, the Honda will be on top too, the biggest talking point though is the 1.5-litre diesel engine that has earned a lot of praise in the City and the Amaze.
Hyundai Elantra facelift
Price?:  Rs. 13 -17 Lakh
When?: End 2014
Details:  The Hyundai Elantra topped the segment when it was launched in 2012, beating the Toyota Corolla, Chevrolet Cruze and Skoda Octavia due to it's aggressive styling, a lot of equipment for the money and extensive service network. The launch of the new Skoda Octavia and the threat of the upcoming Toyota Corolla has made Hyundai a bit jittery though, and it will bring a facelift of the car to hold the fort till an all new car is launched sometime later in 2015.
Hyundai i20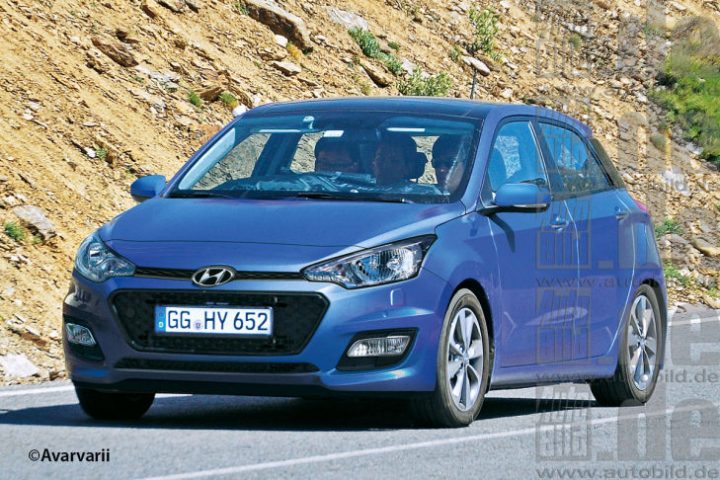 Render Source: Autobild.de
Price?: Rs. 5 – 8 Lakh
When?: August 2014
Details: Hyundai is very aggressive with its models, updating and upgrading them within a couple of years of launch. The current model of the i20 was launched in India in 2008 and will be given a mandatory facelift plus upgrade in 2014. The test mules of the car have been spied since 2013 and they seem to be undergoing final testing before the car is green lighted for production. Apart from the design changes inside and out, the car will get a whole host of equipment which will continue to make it a value for money car. Changes are expected in the powertrain department too, but we'll have to wait and watch.
Hyundai i30
Price?: Rs. 7 – 8 Lakh
When?: July 2014
Details: Hyundai wants to field their competitor in the premium hatchback or faux-crossover category. It will slot above the Hyundai i20, and serve those who do not mind paying for more performance, and features. The i30 is larger than 4-metres and thus will not benefit from Government excise duty cuts. It will be interesting to see how Hyundai markets this car when it is launched in India.
Jaguar XE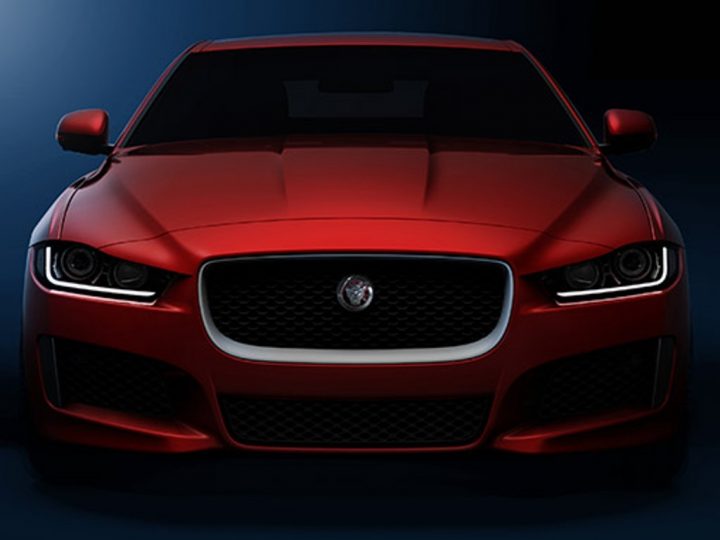 Price?: Rs. 30 – 45 Lakh
When?: Late 2014
Details: Jaguar's answer to the entry level luxury saloons which have been dominated by the Mercedes-Benz C-Class, Audi A4 and BMW 3-Series. This will be the smallest sedan in the company's arsenal when launched. Jaguar has indicated that they will ensure that the XE stands out from the crowd, and they'll do it by ensuring that the XE delivers both in terms of luxury and performance from the get go. Will the car be able to give the stalwarts  of this segment a run for their money? We will have to wait and see.
Mahindra Scorpio facelift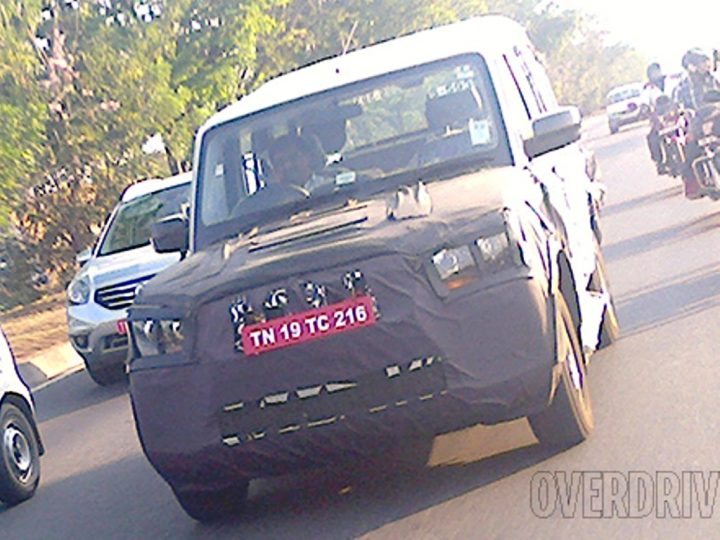 Price?: Rs. 8 – 12 Lakh
When?: August 2014
Details: Mahindra has made it clear that it will not launch any new vehicles in light of the slow Indian automotive market, but it has to remain competitive and it will be updating it's existing range. The Mahindra Scorpio is a pretty good SUV, even though the basic design has not changed for some years, the facelift will a refresh inside will bring it in line with the competition. Expect the Scorpio to get features that make it one of the most value-for-money buys in the segment.
Maruti Suzuki Swift facelift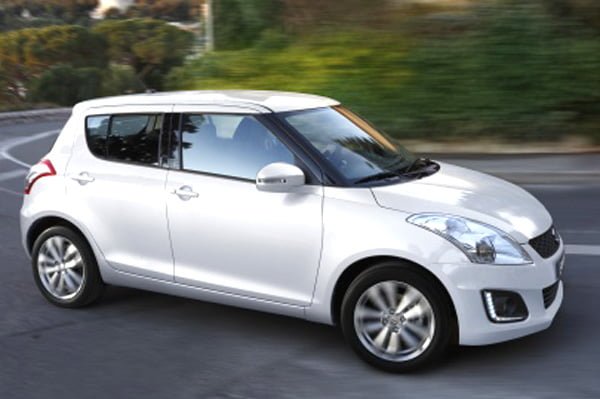 Price?: Rs. 4.5 – 6.8 Lakh
When?: July 2014
Details: The current model of the Maruti Suzuki Swift hatchback has not received any updates since its launch in 2011 and it is facing a lot of heat from competitors. The Swift still manages to sell in decent numbers and Suzuki's answer to keep it doing so is to give it a mild facelift. This will mostly be a cosmetic update with some equipment added to increase its value-for-money quotient. This update will keep customers interested in the car till the all new Swift is launched sometime by 2016.
Maruti Suzuki Swift Dzire facelift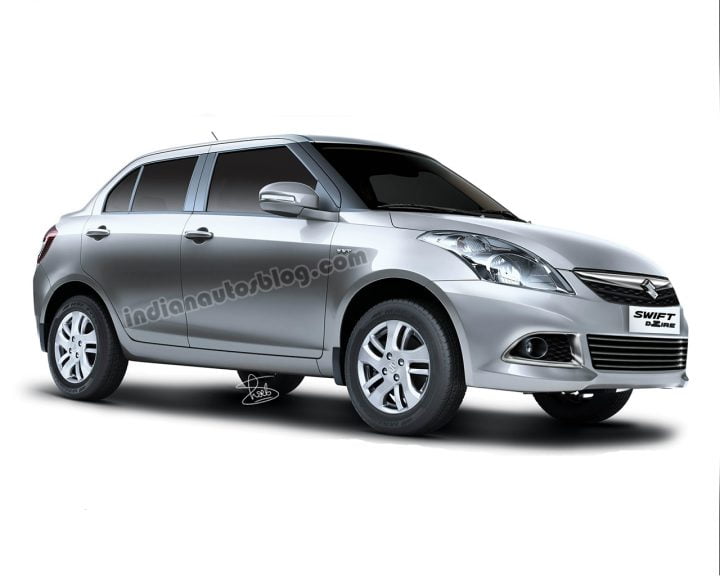 Rendering Courtesy: IndianAutosBlog.com
Price?: Rs. 5 – 7.5 Lakh
When?: July 2014
Advertisement
Details: The current generation of the Swift Dzire was launched in 2012, the biggest change being that it had being shortened to under 4-metres making it eligible for excise duty cuts. The new Dzire was better looking than the first generation car, though it did lose out on luggage space. The facelift will keep the car fresh till an all new car is launched sometime after the new Swift hatchback is launched in 2016. The facelift will mostly be cosmetic and some equipment (like start-stop system, keyless entry and go) may be added.
Featured Image edited from stock photo courtesy Vlado via FreeDigitalPhotos.net
Did you enjoy this article?