Car Blog India, founded in 2008 by me (Rohit Khurana) was a hobby for me to write about automobiles. Gradually, this hobby converted into a passion and ultimately a full time Automobile publication as you see it today. In past 5 years, we have worked with many wonderful people on Car Blog India, interacted with top management of major automobile makers globally and have been reporting automobile news and updates regularly.
As we move forward, we want to have more people on board to make the wheels spinning at our publication, so we are looking for enthusiastic and passionate petrol-heads to work with us and help us keep up with the momentum. Below are the openings which we have with the expected role and responsibilities. If you think you have it in you and you want to work with us, drop us a mail at career@carblogindia.com and we will get in touch with you.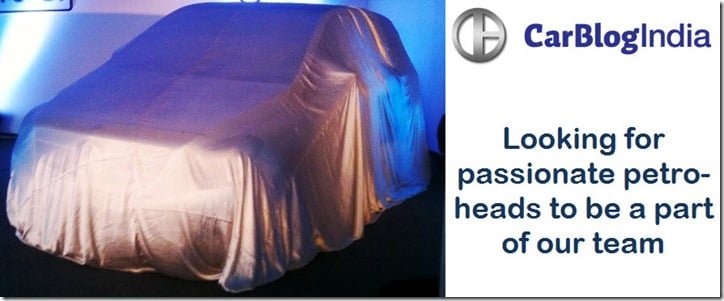 Opening: Associate Editor
Roles:
Monitor and be aware of latest happenings of auto-industry
Write news and review articles on Cars and Motorcycles
Publish news and review articles written by yourself and other authors after editing and checking for guidelines
Promoting these articles on social media pages as per the guidelines
Occasionally attend media launch events or drive events
Required skills:
Strong command on English language and grammar skills
Good understanding of cars, motorcycles and automobile industry
Any prior experience of writing/ editing is preferred
We prefer work from home model for this role, so you need to have your own laptop/computer and a reliable Internet connection
Location:
Compensation:
Compensation is negotiable and depends on skill levels.
Opening: Correspondent  (Multiple Openings)
Roles:
Attend Launch events in/around your city
Send Live updates from launch event by email
Send Live pictures from events by email
Record walk around or test drive videos and share via email / uploading service after event is over
Required skills:
Good understanding of cars, motorcycles and automobile industry
Good understanding of basic automobile photography
Need to have your own laptop/computer and a reliable Mobile Internet connection or Datacard
Need to have your own camera capable of capturing good quality pictures in 3 Megapixels or higher and record videos in 720p HD.
Location:
Compensation:
Pay per assignment and event model.