An ex-Tata employee urges people to avoid buying a Safari or Harrier. This comes as a reply to the video of one of the owners of Safari who is being harassed by Tata Motors and its dealership. We had reported earlier that this Safari owner was scammed on multiple levels by the Tata dealerships and then to suppress him, Tata Motors slapped a legal notice to him. Things really went out of control when the dealership committed the fraud of secretly delivering this man a defective Safari that has been swapped. There were so many faults in the SUV which required replacements from day 1. But it was only later that the owner found out that the serial number of the car delivered to him and the one mentioned on the invoice is different. He had to investigate further and found out how he was scammed at various levels.
Also read: Mahindra XUV700 AX7 AWD Gets Luxury Pack, Still Cheaper Than Tata Safari Gold Edition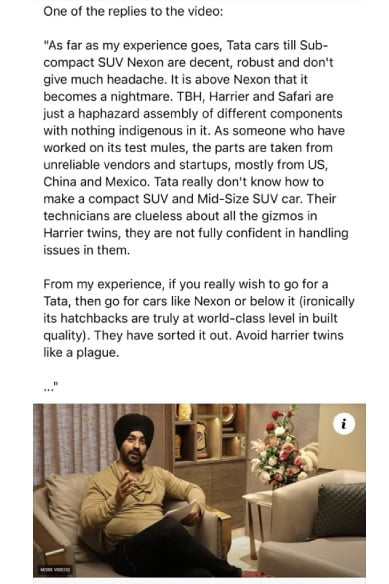 Tata Employee Urges People to Avoid Safari & Harrier
When he confronted the management of the dealership, there were no solutions provided to him. He had no option other than to intimate higher authorities at Tata Motors. However, it came as a shock when Tata Motors decided to side with the fraudulent dealership than addressing the issues raised by the customer. The Safari owner was served a legal notice. The point to mention here is that this very dealership, Dada Motors, Ludhiana has been under the scanner for a long time and there is a long history of them scamming unsuspecting customers. We have also reported one such incident which took place back in 2019. However, no action was taken by Tata Motors and the dealership continues to scam people more than two years later.
Also read: After Dealer-Level Fraud, Tata Safari Buyer to Now Buy Mahindra XUV700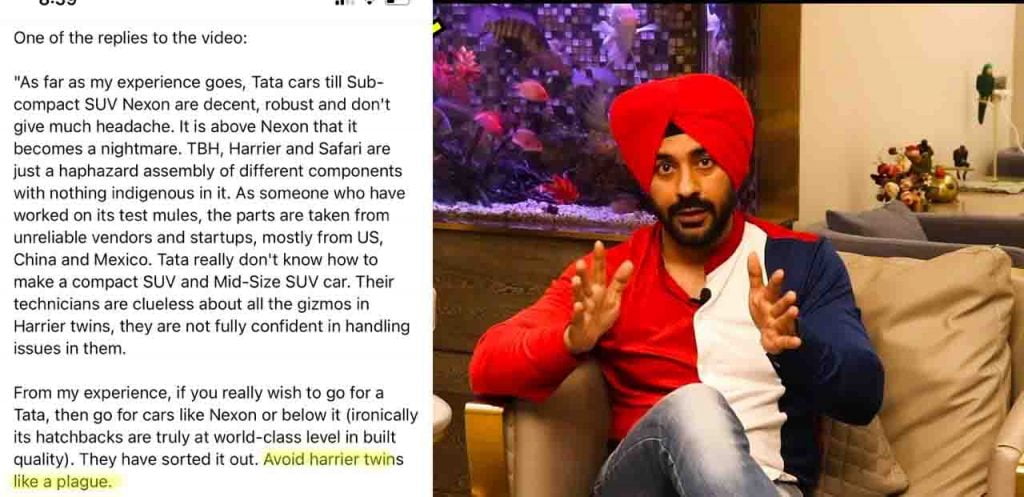 An ex-Tata employee also explains that it is not a great idea to buy a car in the mid-size segment from Tata Motors. He tells that the company acquires components from unreliable vendors and small companies and haphazardly assembles them together. The technicians at the service centres are not competent enough to understand the functioning of so many components in the SUV. They can't resolve any issue and the service experience of the customers is not great. According to him, cars until the hatchback segments, like the Tiago and Altroz are world-class. Compact SUV and Mid-size SUV segments are not Tata's strong suit and should be avoided.
Also read: Tata Harrier Buyer Finds Food Littered On Seat, Demands Replacement
Source: Team BHP Forum