Its been over an year we have been hearing about the rumors of Force Motors SUV Force One will launch now and will launch then. At a point of time, I started ignoring these rumors as they never came out to be true. This time, its little different, I still say little different as its not lot different. The little difference in this rumor is the fact that Force has already announced it officially  that they will be bringing it soon and have also revealed a logo and name for the SUV in their event on June 23.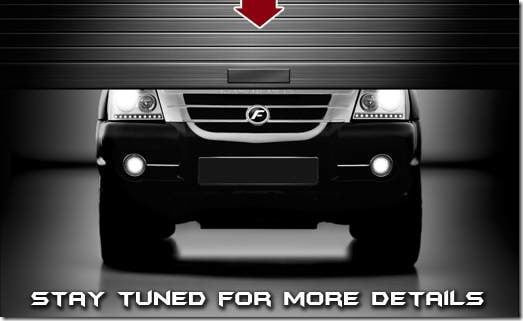 But is this news reliable? Not sure, many bloggers from automobile fraternity have been sharing this unconfirmed news with 19th August as the tentative launch date of the Force One SUV in India. We still find it not so easy to believe as its said, once bitten twice shy, so  we will wait for some official announcement or statement to come before we confirm it.
So don't count on this date and stay tuned until an official date is announced. For regular updates, you can like our official Facebook Page and sign up for our free email newsletter.
check out more-