Ford India is doing innovative campaigns for its recently launched Ford Fiesta 2011 in India. We have tool this car for a test drive of about 70 Km in a Deep Drive event organized by Ford just before the official launch. You can check out the detailed video review below-
Coming back to the Ford's latest campaign, Ford India has started this innovative campaign they call "The Fiesta Experience". In this campaign four young, interesting and articulate individuals from various walks of life and their real experiences driving the All-New Fiesta across a 10-day, 1310 km drive.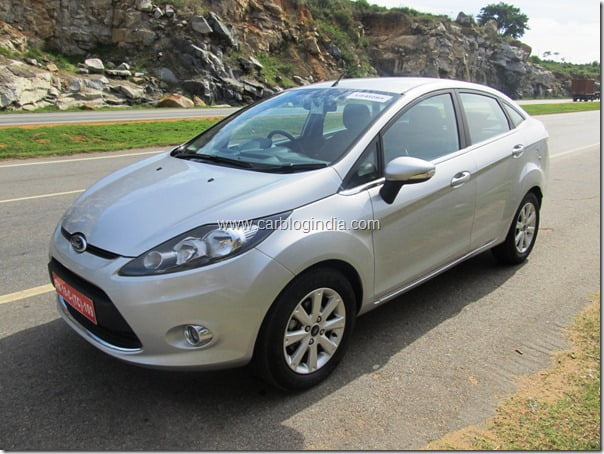 The campaign also takes the All-New global Fiesta across other channels after using digital as the lead-in medium for the launch.  Commenting on the strategy, Nigel E Wark, executive director, Sales and Marketing for Ford India said, "We wanted to adopt an innovative approach with the All-New global Fiesta launch in India. By putting the customer at the heart of all our activities, the new Fiesta Experience campaign dials this up further with 'real people' and their 'real experiences".
Coming from different walks of life, the four participants featured in the campaign–Vikram Aditya Singh (Video Journalist), Monica Joon (Professional Sportsperson),Shruti Sharma (Travel Writer) and Archit Rakheja (Adventure Consultant)– were chosen to tell the story for being good conversationalists and their affinity to the target audience.
The campaign, compiles their experiences during the 10-day, 1310-km drive from Delhi to Diu, features participants experiencing the tech-tastic features and benefits of driving the All-New Fiesta. Through the series of real life incidents, the "The Fiesta Experience" highlights the segment first features like advanced Bluetooth voice control, cruise control, best-in-class fuel-efficiency and unmatched safety, features that are not found in luxury cars in higher-segments.
The campaign follows Ford India recent breakthrough initiatives in building strong digital campaigns around its product offerings. To be able to spontaneously communicate with its customers, Ford India has been actively listening and talking on various social networks to keep its finger on the pulse of public sentiments.
check out more-