Car Industry in India is going though a difficult phase with the prices of petrol hiked by Rs. 7.50 per litre overnight on 24th May 2012. This has deepened the price difference between diesel and petrol much further, so much so that the running cost of a petrol car is nearly twice of that of a diesel car. This constantly rising petrol price in India is causing a lot of shift in the demand ratio of diesel to petrol cars. More and more buyers are opting for diesel cars which have a long waiting periods for most of the popular diesel cars while the petrol cars are being offered with special discounts. Many car makers are suffering from this shift in demand and working hard to cope up with this change by increasing the diesel cars production capacity. Honda SIEL India is one of the most impacted players by this shift as there is no diesel car in Honda Cars India portfolio which is causing loss of customers to competing brands who are offering low-running-cost diesel engine cars. Honda is well aware of this problem and is working on small diesel engines (under 1.5 litre displacement) for past sometime, these engines will ne Honda's Earth Dream technology engines. As per the initial plans of Honda Cars India, the diesel engine cars of Honda in India were to be launched by 2013-14, but the recent developments seem to have pushed Honda to move faster with its diesel cars for India.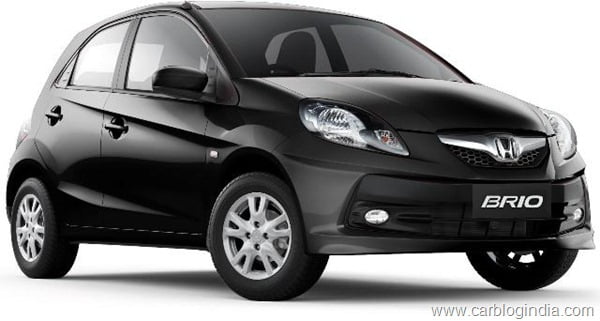 As per the last updates we received via media reports earlier in January 2012, Honda Brio will be the first Honda India diesel car and it is expected to launch before the end of 2012. The launch of Honda Brio diesel will be followed by Honda City Diesel which will launch later with a larger capacity diesel engine followed by other popular cars of Honda India. There is lot of rumors and confusions related to the time of the launch of Brio in India which is making rounds of news in Indian media. When Brio petrol was launched in 2011, Honda India said that they are working on a small diesel engine and they will come out with it by 2014, then in January there was a report of Brio Diesel to be launched in 2012, and as per this new report published in Business Today, one of the company sources has quoted something related to the Brio Diesel launch on the basis on anonymity:
"The company was initially planning to launch the diesel model by 2013. However, with the increasing demand for diesel cars and the hike in petrol prices, the company is advancing the launch of Honda Brio by Diwali this year. The company has already asked the R& D department to speed up the work"
These reports suggest that Brio Diesel maybe actually launched by November 2012 which is also supported by some other reports and spy pictures of a brown coloured on-test Honda Brio shared by some websites. We are not very sure about the launch timeline as there has been no official word on it, but we will keep an eye on the same and keep you updates on the same as soon as something official is announced, so stay tuned to us for the latest updates.
Updated on 20 June 2012
Honda Brio Diesel Caught Testing On Video – Details
Join us for FREE NEWS Updates on our Whatsapp Community or our official telegram channel.