Honda CBR250R is one of the sportiest affordable bikes in India in the 250 CC Segment which both looks good and performs good at a price which would be considered as affordable for its segment. Launched In India in early 2011, the Honda CBR initial batch is being recalled and inspected for quality related issues. As per a report by one of our fellow Automobile blogs, Honda is calling the owners of the first batch of bikes and asking them to bring their bikes for check up at the official dealerships. At the dealerships, grab rails, engine cowls and mirrors etc. are being inspected and replaced if needed.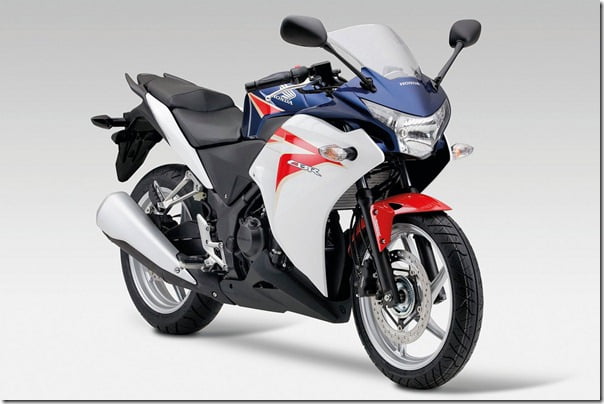 image- Honda CBR250 R
As per the initial information, there are problems of rusting in some parts which are being replaced and there maybe some improper welds in some parts like engine cowl. So far there is no official announcement of a recall by HMSI India. The problem seems to be present in only one initial batch which seems to impact a limited number of bikes which are being called for repairs free of cost.
image- Honda CBR250 R
It is a right step to pro-actively call upon the vehicles and repair them before major fault or inconvenience occurs.
via – ICB
check out more-