Honda Two Wheelers had unveiled the all new Honda Dio scooter at the Auto Expo 2012 but did not disclose the price information of the same at that time. You can check out Honda Dio 2012 Pictures, Features and Details From Auto Expo here. Almost 4 weeks later Honda has finally revealed the official launch price of the Honda Dio 2012 new model. The new Honda Dio has been priced at Rs. 42,362 ex-showroom price Delhi. This makes the approximate on-road price of Rs. 46,600 for New Delhi (may vary from state to state depending on taxes). The new Dio will be available for deliveries by the end of February 2012.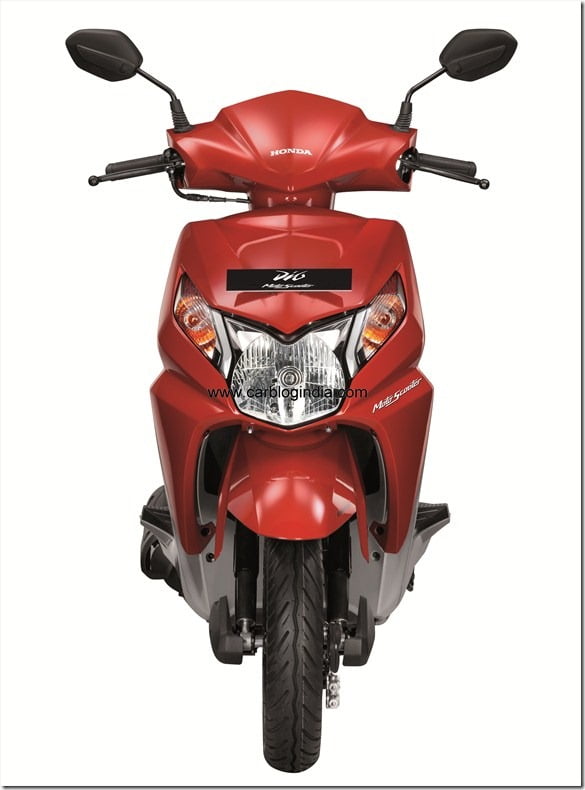 image – Honda Dio 2012 Gearless Scooter India
The new Dio is not only a cosmetic facelift, rather it comes with new Engine, better performance, better mileage and better handling. The power has been upped to 9 BHP and fuel economy is also 15% better than before. It also features combi-brake technology which is found on the Honda Activa Deluxe. It also has a sealed Maintenance free battery, viscous air filter, spacious under seat storage etc. as some key features.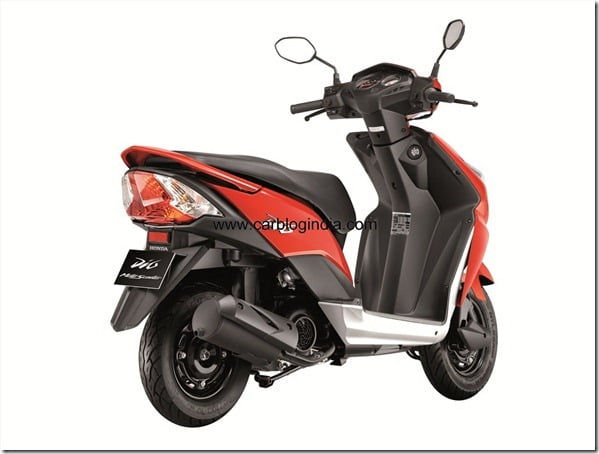 image – Honda Dio 2012 Gearless Scooter India
image – Honda Dio 2012 Gearless Scooter India
For complete details and specifications, colour options, check out the link below –