Maruti Suzuki is yet to officially launch the Maruti Swift 2011 in India (Details Of Maruti Swift 2011 here) and the bookings are already shooting through the ceiling. As per the information shared by a popular automobile show in India, the pre-launch bookings for new Maruti Swift have already crossed 25,000 mark ! This is a huge number, the primary reason for this is that Maruti is offering an option to upgrade of old Maruti Swift bookings to New Swift bookings if the customer wishes to (of course at the additional cost which is yet to be revealed). This option of converting Maruti Swift booking have translated into a lot of bookings even before the launch. Besides this, if a customer wishes to book a new Swift, the dealers are taking the pre-launch bookings already before the official launch (17 august 2011) as well.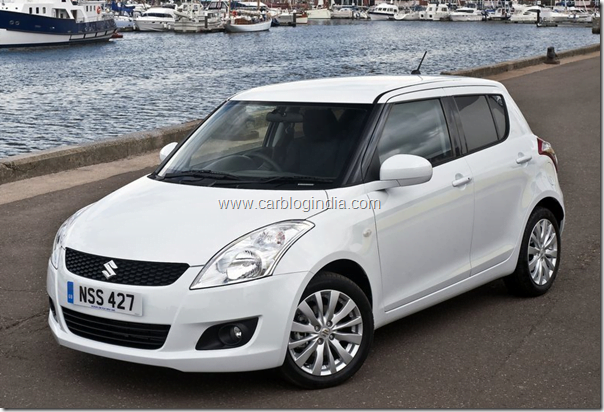 No doubt this is an encouraging news for Maruti Suzuki, but it may mean additional waiting period for Maruti Swift buyers. We expect that it will be very hard for Maruti to deliver Swift in such large quantities as the demand seems to be quite high. Looking at the past situation, Maruti Swift (especially diesel variants) have been selling with a waiting periods of 3 months of more in most of the cases. We hope Maruti will bring down the waiting period by increasing the production of Swift with its Mansard plant. There have been reports of Maruti working hard to increase the capacity of Swift, so that the demands can be met better.
Maruti Swift 2011 has already been a successful car in Europe with encouraging reviews and good features. The Swift is already a popular car in India, and with the upgrade, it is expected to do even better. We will be curious to see the response of it in the Indian market. We will be covering the launch event live, so stay tuned to us by liking our official Facebook Page or by signing up for our free email newsletter.
check out more-