Honda Civic is not performing too well for Honda in many markets of the world.  There have been some not so satisfactory feedback about the Honda Civic in American markets after which Honda is working on improving the Civic to make it better and ready for the competition posed by the products like the new Toyota Corolla and Hyundai Elantra which has gained fair amount of popularity in the United states.  The new Civic is expected to come out by the end of year 2012 which is 3 to 4 quarters sooner than expected launch of a news model for the Honda Civic. Honda has pulled up its socks to make it possible and will most likely bring an improved Civic soon.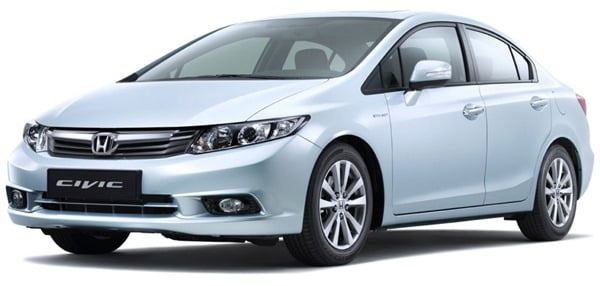 image- Honda Civic 2012 New Model Front View
The new Honda Civic will feature improved interiors, face lifted exteriors, a better tuned suspension and improvement in performance. Also on the cars is a diesel engine variant with a 1.6 liter i-DTEC engine which is a tried and tested CDRI Diesel engine from Honda's stable already being used in some of the European markets.
It will be interesting to see this segment getting more competitive as the demand for high end cars in India is on a continuous rise and there is better growth in this segment compared to the growth in the small car segment because of economic factors. Stay tuned to us for more updates by liking our official Facebook Page and sign up for our free email newsletter.
via – Motoroids
check out more-