Yesterday we told you that Petrol prices are likely to get revised as there was a meeting among the top official of Indian oil companies is going on. As per the initial reports, the prices were expected to go up by Rs. 3 per litre which came out to be true. The prices of Petrol has increased all over India by approximately Rs. 3.14 effective from 16th September 2011 in India.. This is a rise of approximately 4.72 % in the prices of petrol calculated as previous pieces of petrol in New Delhi. This is a huge increase considering the prices of petrol have been increased many times in past one year making is very difficult for a middle class commuter to manage his / her commuting budget. This increase has been facing negative reactions nationwide as people are not happy with a price rise yet again !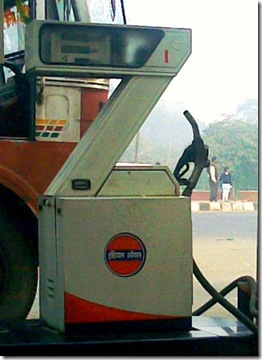 This is not only a bad news for the car buyers, petrol car and two wheeler owners, but also a bad news for Indian car and two wheeler makers as this is going to further slow down the sales of petrol vehicles in India. The prices of petrol are becoming a major pain for industry and common people lately.
Apart from this, there is an expectation of father rise in the bank interest rates as there is an RBI meeting today to review the current situation of rising inflation and money flow in the Indian economy. This may increase the rated on Interest of automobile loans in India further by 0.25 to 0.5 % in the RBI revises the rates. This is all going to impact the automobile industry further. All we can do here is wait and monitor the situation and hope for the best !
Petrol Prices After 16 Sep 2011 In Indian Metro Cities
Petrol Price In Delhi After 16th Sep 2011 is Rs. 66.51 / Litre
Petrol Price In Mumbai After 16th Sep 2011 is Rs. 71.47 / Litre
Petrol Price In Kolkata After 16th Sep 2011 is Rs. 70.85 / Litre
Petrol Price In Chennai After 16th Sep 2011 is Rs. 70.77 / Litre
Petrol Price In Bangalore After 16th Sep 2011 is Rs. 74.44 / Litre
For more updates stay tuned to us by liking our official Facebook Page and sign up for our free email newsletter.
check out more-