Maruti Suzuki has sold over 10 Lakh (one million) units of Maruti Wagon R in India and is celebrating the same with the launch of a limited edition Maruti Suzuki Wagon R Millennium Edition. The millennium edition is amiable across all the fuel options including petrol only, Petrol+CNG and Petrol+LPG (Duo) variant of the the Maruti Wagon R in India.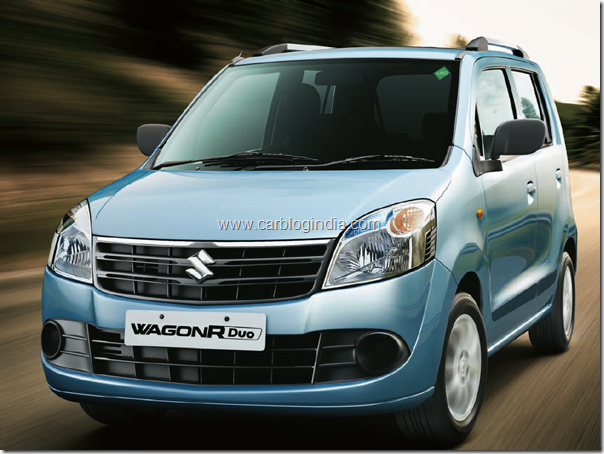 The limited edition Wagon R is basically a gadget loaded and graphically enhanced version of the Wagon R. It comes loaded with gadgets like Reverse Parking sensor, Leather Seat Covers, Rear Spoiler, new Body Graphics, Integrated Bluetooth Audio System, Leather Steering grip, Body Cover, and some other goodies from Maruti.
This is not first time Maruti is launching a limited edition, Maruti has previously also launched many such special editions to attract more customers. Maruti Ritz Dazzle, Maruti Zen Estilo Edge etc. are to name a few. Such special editions help customers get some good gadgets in a reasonably priced package and helps  improve sales for Maruti, which is like a win-win situation for both.
source- BYF
check out more-
More Related News