Yamaha is a trusted name in motorbike division. When the competition among motorbikes started Yamaha was predictably the leader of the segment. Today also Yamaha produces some of the finest and best models. Among those models the two most competitive known models are Yamaha R15 and the Yamaha Fazer. To strengthen the roots deep in India the company has started a new venture known as Yamaha Motor Research and Development India Pvt. Ltd. The Headquarter for motorcycle Research and Development of Yamaha Motor Co.Ltd India is all set and ready in Surajpur, Uttar Pradesh.
The action has been taken from the company in order to increase Yamaha's manufacturing competitiveness in the sub continent. Last year there was another center which was established by the company known as India Procurement Center. The center has been merged with the new establishment and will function as 'Indian Integrated Development center'. The Yamaha Motor Research and Development India Pvt. Ltd set out in the February 2013. The company has started this unit to function as the main Integrated Development Center. The company has also developed a unit in Thailand last year known as Integrated Development Center ASEAN.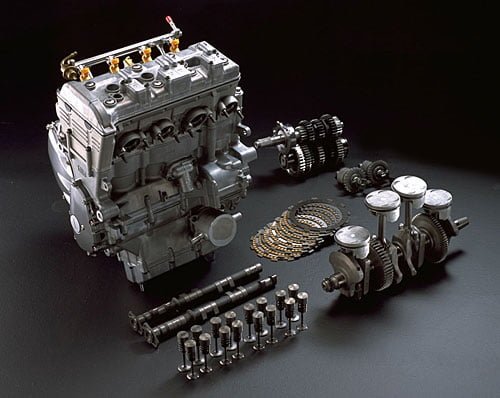 Yamaha Motor Co.Ltd has established Yamaha Motor Research and Development India Pvt. Ltd as its fifth overseas Research and Development Headquarter. Before this company has Research and Development Headquarters in Italy, Taiwan, China, and Thailand. This center in India will be researching on the , designing, drawing, maintenance, production and cost caring of the products so that company can produce low cost models and get success.
On the big occasion Mr. Hiroyuki Suzuki, CEO & Managing Director, India Yamaha Motor Pvt. Ltd. said that "We at Yamaha strongly believe in constant innovation. The R&D centre will help us to put channelized effort in conceptualization of new models and parts keeping in mind the changing customer preferences. This will help us not only to develop models and parts for India market but also to develop models and parts for export markets as well".
Company also plans to achieve lowest cost models and parts in the globe through an Innovative and New Development based on Responsible Analysis (INDRA). Yamaha is looking forward as because the Indian motorcycle market segment is booming high. The market has overleaped the Chinese two wheeler mart and reached around 14 million units in 2012. The two wheeler mart is expected to grow ahead in the future and can predictably reach at a figure of 16 million units in 2015. Yamaha has already achieved success by launching some smoking sporty models. The company also provides different kinds of offers to attract bike lovers around the globe. Company has launched models in the premium and deluxe segment. Now Yamaha is pacing up into the scooter segment too. Figures say that company has achieved at around 350,000 units in 2012. The major idea of the company is to make a future base site in Chennai and rock the auto world.
Join us for FREE NEWS Updates on our Whatsapp Community or our official telegram channel.