Indian four wheel super hero Maruti Suzuki India has done a fantastic job in few days. Its a matter of months when Maruti Alto 800 was officially launched.  The market is on fire all the time for the small car segment in India. Every auto major does not step into this segment too. If we see about the other small cars figures they have fade competition in front of Indian darling Maruti, despite of this fact that other cars comprising more features than Maruti Alto 800 MSI has cracked the sales figure of one lakh in just 144 days.
Alto 800 after its launch from October, 2012 is rocking the boat well for Indian consumers and company too. The let's go car in India has really done a comeback after the uplifted version, where auto journalist compared Alto 800 with Hyundai Eon and said that Eon wins the race in overall competition, but then proving the statements wrong Alto became a star car now.
It is an incredible success for the company, as we can say that Alto also joined the celebration camp like Swift.  Recently Swift also crossed 3 million figures and now Alto is following the path. We see that being compact and fuel efficient the car has climbed up the ladder easily. The sales figure is very positive outcome for the Maruti Team and as per the spy news predictably there is an atmosphere of joy and feast in the company.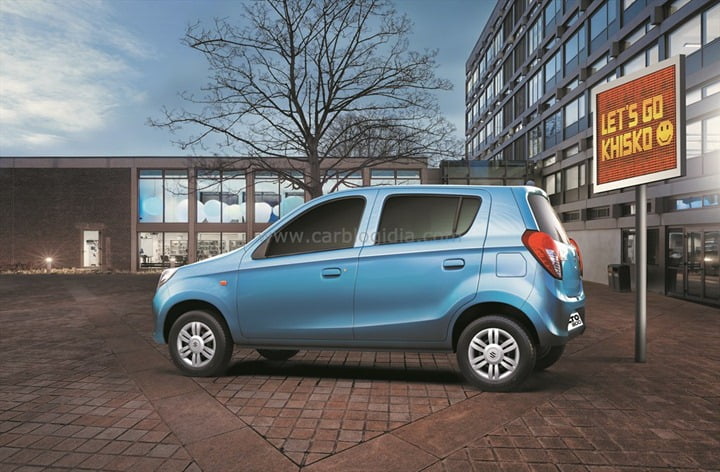 Maruti Alto 800 Video Review
Big aired news about the hot seller is that after becoming the love of India now company is going to present the car in Nepal in 2013. Maruti will be dealing with CG Automobiles and the consumers are waiting across the border for the unveiling of the car. The consumers are also excited for an about to launch of the car. The car will come with 796 cc 3 cylinder petrol engines. It can produce 48 Ps of maximum power, mating with a five gear box which makes the car much fuel efficient too. The car will also get some cosmetic changes in terms of roomy cabin and larger leg and head room approximately of 15mm larger than what we get in India. The Nepal production version of the car is also going to be 15% more fuel efficient than the Indian version. Auto world and consumers from Nepal are sincerely waiting for the launch but then nothing has been fixed by the company yet in terms of launch date and pricing of the car.