Bajaj Motors has officially announced that it will start the production of much awaited RE 60 in 2013. The Bajaj RE60 which was showcased in 2012 Auto Expo in New Delhi, giving a new concept in urban transportation. The RE60 will be powered with small 4 valve water cooled DTSi engine with a closed loop fuel injection and will be giving a mileage of 35+ KMPL. The RE60 will have a top speed of 70 KMPH, the exact details on power and torque were not disclosed.
Speaking on the occasion R.C. Maheshwari, President Commercial Vehicles, Bajaj Auto said, "It is indeed gratifying that the Government of India has given an in-principle approval for the creation of a new class of 4 wheelers – the Quadricycles". "A committee has been formed that is working on the regulations and norms for such vehicles. We understand the process for final inclusion of the new class in the CMVR would take a few months more" he added.
Updated on 19th September 2013
Contrary to what we believed earlier, reports suggest that Bajaj will launch the RE60 quadricycle only in the last quarter of 2014. The government had given its nod for the vehicle class to operate as intra-city transport vehicles from October 2013 and Bajaj's decision to postponed the production of the RE60 seems to be because of the unfavourable economic condition prevailing in the country.
We will keep you posted about the Bajaj RE60, keep following this space.
News source: Motoroids.com
[box type="info" ]Read More About The Bajaj RE60 Here[/box]
Updated on 5th April 2013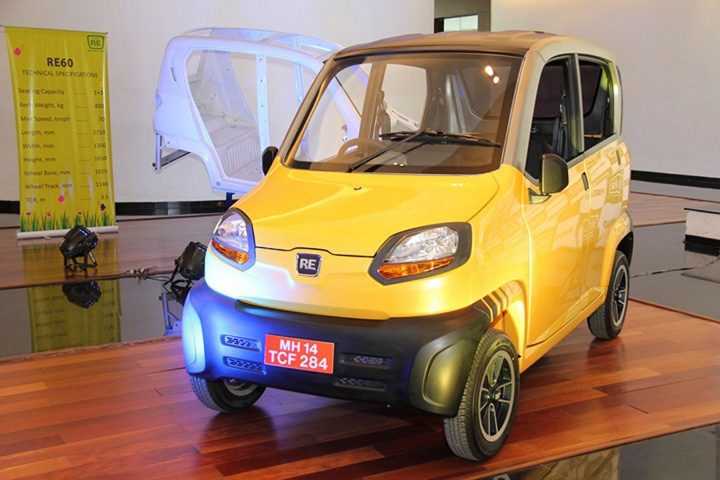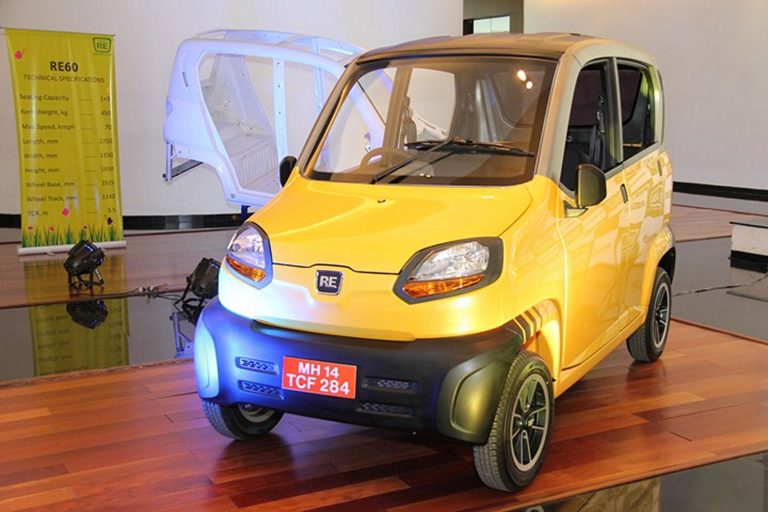 Not only this the eco-friendly Bajaj RE60 will have emissions as low as less than 100gms of CO2 per km. Bajaj Motors achieved such low emissions and excellent mileage in RE60 by keeping the kerb weight of 450kg and used Metal Polymer structure.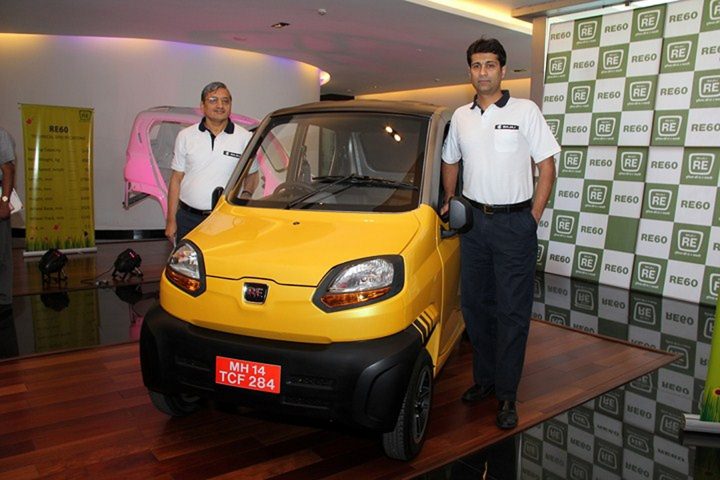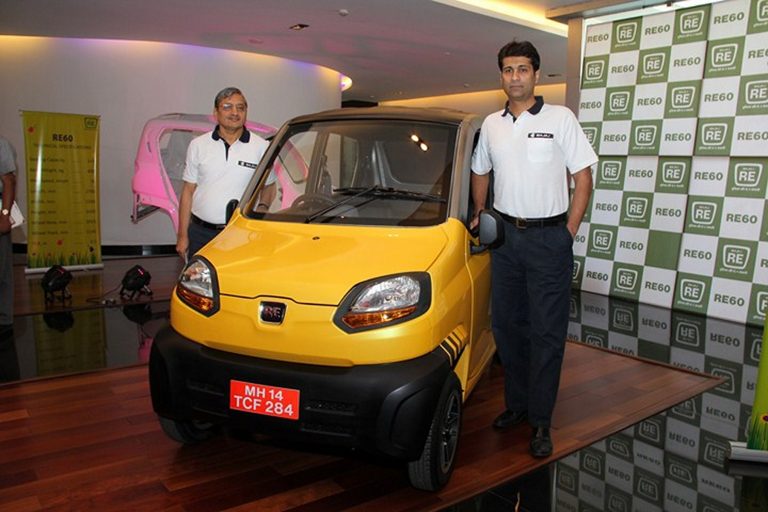 The RE60 dimensions are kept compact that it can be easily driven in bumper to bumper traffic in India, the RE60 will have a turning radius of 3.5metres. The RE60 will have 1+3 seating option and the company officials have said that no compromise has been done on passenger and pedestrian safety. As far as pricing is concerned we think that it will be around 1 lakh bracket. It will be interesting to see that how successfully the Indian Motorcycle giant will debut into 4 wheeler segment with RE60 where established player like Tata Motors have failed in the initial phase of Nano.