It is mandatory by law to have a valid motor insurance policy for any road-going vehicle. Another important aspect is that it offers coverage against financial liability caused by injury/damage to property by your vehicle. It also offers coverage against damage to your car due to accident. Choosing the right insurance policy can be a bit tricky, especially if you aren't exactly adept at understanding the 'fine print'. Here, we have come up with a checklist of sorts to help you get the best car insurance policy in India for your car:

Almost all the car insurance policy providers offer similar coverage. However, certain companies offer a slightly better claim settlement ratio than others. Also, we've seen there's a significant price difference between similar policies offered by public and private sector insurance companies. Companies like New India Assurance are a preferred choice due to their cost-effective policies. On the other hand, private companies like L&T are known to offer better customer support. Hence, it often gets difficult to ascertain the best car insurance policy for you. One needs to study and understand all the parameters while selecting an insurance plan for his/her car. Here are the factors you need to keep in mind-
Choosing the Best Car Insurance Policy
Insurance Company- Like we said, there are plenty of car insurance providers out there. However, while all these companies offer almost similar policies, one needs to ascertain a few things before choosing the insurance company. You need to look into the following factors-
Claim Settlement Ratio
Time Required to Process Claims
Customer Reviews
Policy Coverage- One needs to have a good knowledge of the things covered under a particular car insurance policy. While most policies are pretty similar in this regard, it still pays to understand the terms and conditions of every policy beforehand.
Cost to Feature Ratio- It is highly necessary to compare various policies on factors such as their prices and the coverage and features they provide. For example, there are some policies don't honour damage by flooding/water-logging. Hence, it pays to know of such clauses beforehand.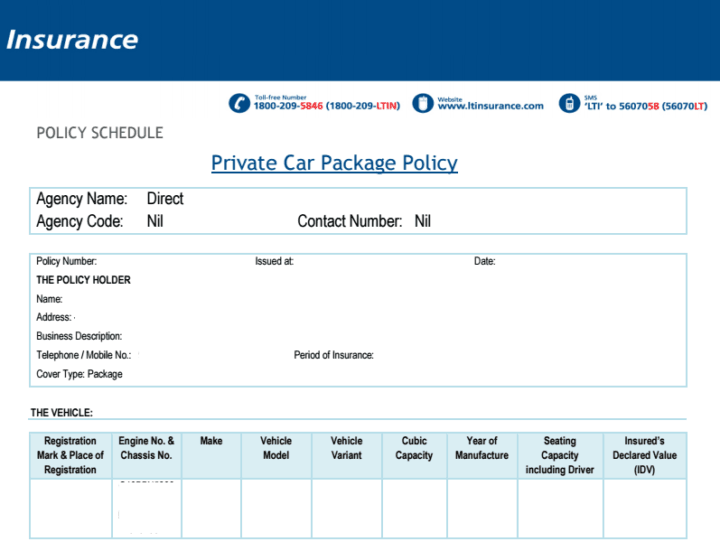 Add ons- Many insurance companies, especially the private players, offers extra services like road-side assistance, 24×7 helpline and even Zero Depreciation. Of course, you'll need to pay extra for such add-ons, but more often than not, it's advantageous to benefit from such 'optional extras' by paying slightly extra.
What is a Zero Depreciation Cover?
As aforementioned, some insurance companies offer a Zero Depreciation Cover. This feature was introduced in 2009. A Zero Depreciation Cover, as the name suggests, provides a complete reimbursement without any deduction on the value of the damaged parts. Hence, one can benefit from a full claim on a car that is, say, 2-3 years old.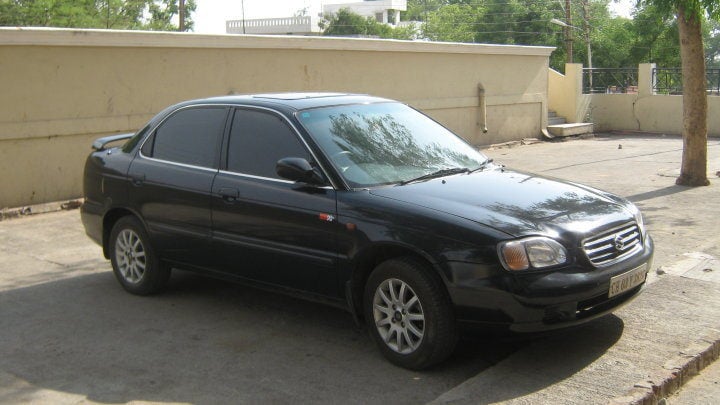 Zero Depreciation Cover can be bought only for new cars. It also doesn't cover cars that are more than five years old. Such policies are a bit pricier than regular car insurance policies. Also, there's often a limit of depreciation-free claims one can make in a policy period. Bharti Axa General, for example, offers only two depreciation-free claims in a year.
How to Reduce Cost of your Car Insurance?
No Claim Bonus- You can end up saving a lot on premium cost thru 'no claim bonus'. It has been seen that one can save up to 50% on premium cost if no insurance claim has been made. What it actually implies is that it's often more sensible to pay from your own pocket for repairing the really minor damages to your vehicle. Insurance companies offer a 'no claim bonus' as a recognition of good driving. This no-claim bonus gets transferred to your next car's insurance policy in case you sell off your current car!
Discount from Security Features- Many cars come with advanced security systems such as anti-theft alarms and engine immobilizer. Hence, the probability of theft of such cars is lower. Such cars can be hence insured for a lower price. It maybe noted here that cars equipped with only ARAI-approved security devices benefit from a 2.5% discount on policy premium.
PSUs or Private Companies?
PSUs are often slower in processing claims than Private Companies. Also, some PSUs don't offer a 24×7 customer helpline either. However, PSUs are cheaper and have often been find to be a bit more transparent with their dealings. Statistics reveal PSUs are more popular in the insurance business. That said, Private companies are fast gaining popularity owing to better customer support and more frills.
However, PSUs or private, we urge you to take note of following aspects while choosing a car insurance-
Insured Declared Value (IDV)
Make sure there's no conflict in data between the RC and Insurance Policy
Premium Computation
Things Covered by a Car Insurance Policy
Generally, a car insurance policy covers-
Damage/loss caused by accident, fire, lightning, external explosion, self-ignition, burglary, house-breaking or theft, malicious act.
Liability for third party injury/death and/or damage to property
Liability to paid driver
Loss or damage to accessories (only on payment of appropriate additional premium)
Your car insurance policy doesn't cover-
Consequential loss
Depreciation in value
Damage from war or nuclear attack
Mechanical and electrical failure
Usage outside the specified geographical area
Limitations as to use: A typical car insurance policy covers use of vehicle for any purpose other than-
Hire or Reward
Carriage of goods other than personal luggage
Organized Racing
Pace Making
Speed Testing
Reliability Trials
Any Purpose in Connection with Motor Trade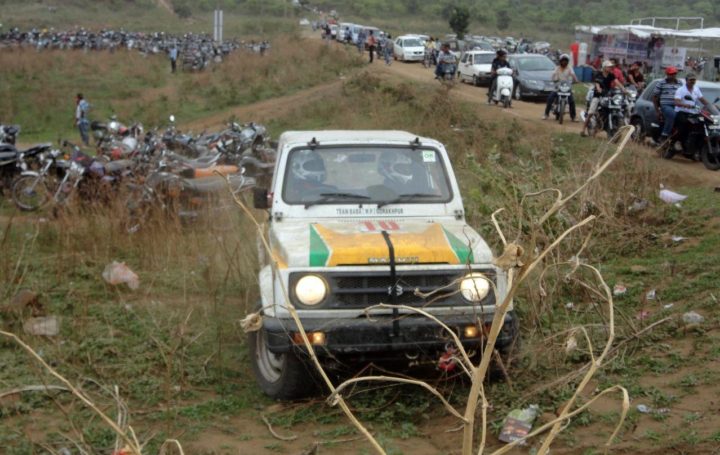 As you must've figured out by now, there are many factors that need to be kept in mind to choose the best car insurance policy in India for your car. So, what do you say about our post on How to Choose the Best Car Insurance Policy? Let us know by commenting below.
Editor Rating

Rated 5 stars

Spectacular
---
How to Choose the Best Car Insurance Policy? A Complete Guide

Reviewed by:

Published on:

Last modified:
---