Continuing on with our segment of sales report every month, we take a look at how the industry started in the year 2021. The sales report for January is out and the signs are overwhelmingly positive. The industry has recovered from the aftermath of the pandemic and the growth has returned to the pre-covid times. Overall, 3,03,904 automobiles were sold in January 2021 in comparison to 2,62,226 units in the same month the year before. This marks a substantial 16% increase in sales on a YoY basis. This is extremely impressive considering the scenario just a few months ago. The recovery of the Indian automobile industry has been better and quicker than what most people imagined. Let us look at a brief overview of the carmakers.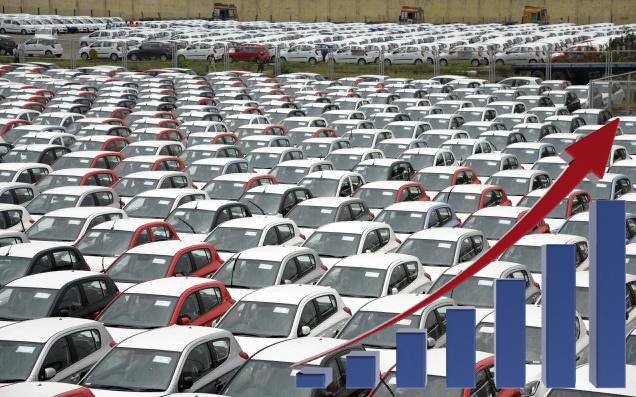 Also read: Maruti Suzuki's sales to Toyota grows over 153%!
Maruti Suzuki
The largest automobile manufacturer in the country has marked a marginal decline in sales from 1,39,844 to 1,39,904 units on a YoY basis. Although, the market share has remained at a healthy 45% which is also down by around 8%. This could be alarming for the brand because a number of other OEMs are gaining market share very rapidly. With the news of Maruti bringing back the diesel engine this year, it will be interesting to see if Maruti gains over 50% market share by the end of this year.
Also read: Honda grows 114% in January sales because of Amaze and City!
Hyundai
Hyundai has seen substantial growth of over 23% in January 2021. It sold 52,005 units in January 2021 as compared to 42,002 units in January last year. Hyundai has always been stable at the second spot and is growing its market share every ear little by little. With new products coming from the brand this year as well, Hyundai has a promising future ahead.
Tata Motors
The indigenous carmaker has seen tremendous growth over the past couple of months. It has been bringing new products to our market regularly and the safety aspect in its car has helped its image a lot. That is the reason for Tata's exponential growth over the past few months. In January 2021, Tata sold just under 27,000 units compared to under 14,000 units the year before. That is a massive 94% growth rate which is only going to increase further with a ton of new products lined up for this year as well.
Also read: Toyota sees over 90% growth in January 2021!
Mahindra
Another homegrown carmaker has also seen 4.8% growth in January 2021 as compared to Jan of the year before. It sold around 20,500 units in Jan this year and 19,555 the year before. It also has a ton of new launches planned for this year which will increase its market share further.
Kia Motors
Kia recently achieved a sales milestone in the Indian market by selling 2 lakh cars in 18 months' time. The reason for this is just two products, Seltos and Sonet. These were instantly successful and the demand is still strong. In January 2021, it sold over 19,000 units and in January 2020, there were around 15,450 units on the road. Kia will also need to bring new products in India in the coming years to compete with the rivals.
Also read: Renault unveils Kiger – All you need to know!
Honda and Toyota
We have already reported the sales figures for Honda and Toyota for this year. Both of these brands saw massive growth of 113% and 92% YoY. Both these brands sold around 11,000 units in January in comparison to around 5,500 units last year. Toyota has its strong products in the market like Innova Crysta, Glanza and Urban Cruiser. Similarly, Honda has been riding this wave with its Amaze and City and it seems that this trend is not stopping anytime soon.
Renualt
Renault has been launching new products as well regularly. Its Triber and Kwid have been very popular among the semi-urban buyers. Now, it has launched the Kiger to do the same and achieve the same level of success with it. It sold over 8,200 units in January 2021 and 7,800 units last year. Slowly, Renault has been establishing itself very strongly in our market.
Ford, Nissan and MG
Ford recorded a decline of 15% in sales from the year before. Nissan, on the other hand, managed to gain a substantial market share with its Nissan which has seen a ton of bookings after its launch. It saw a whopping 184% growth in sales on a YoY basis. MG also has launched its MG Hector and Hector Plus and the sales have gone up 15% from last year.
Join our official telegram channel for free latest updates and follow us on Google News here.