Vehicles in India carrying crash guards will no longer attract a fine till April 18. High Court of Delhi has asked the Road and Transport Ministry for clarification on the issued notice.
Crash guards or bull bars started their life as helpful accessories for people who wanted to take their SUV off-road. These guards prevented scratches and dents on the bumpers from bushes and out-of-sight obstacles. The whole scene pertaining to the ban started insight of people sheepishly using these guards on just about any vehicle. Not only these guards pose a threat to accidents involving pedestrians, these very guards gave birth to the idea of installing big steel pipes or plates running across vehicles like auto-rickshaws and commercial three-wheelers. The High Court of Delhi has issued a stay on the matter asking the ministry for further clarifications. The next date of hearing is set for April 18.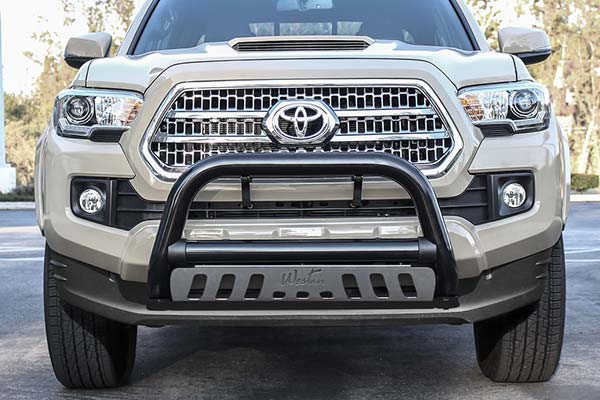 Crash Guards – Introduction
The idea about the crash guards being unsafe started with a PIL in the Delhi High Court from Aarshi Kapoor and Sidharth Bagla. The request stated viable reasons for the ban as these crash guards deter with the vehicle's safety features in case of an accident with either pre-mature deployment of airbags or no deployment at all. These bars also pose a serious threat to pedestrians in case of both low and high-speed accident. The case was heard by Acting Chief Justice Gita Mittal and Justice C Hari Shankar who issued a notice to the Ministry of Road Transport and the Insurance Regulatory and Development Authority (IRDA). Following this, the Ministry of Road and Transport issued a notice to all the states and UTs taking action against people who have installed these crash guards on their vehicles. The notice was issued on 7th December 2017.
Also Read – Upcoming Tata Cars and SUV in India!
Crash Guards – Banned in India
Following the notice from the Delhi High Court, the Ministry of Road and Transportation banned the use of crash guards on all vehicles. This was done in light of the violation of section 190 and section 191 of the Motor Vehicles Act, 1988. Section 190 mentions that any person who drives or causes or allows to be driven, in any public place a motor vehicle, which violates the standards prescribed in relation to road safety, control of noise and air-pollution, shall be punishable for the first offence with a fine of INR 1,000 and for any second or subsequent offence with a fine of INR 2,000.
Section 191 prescribes, "Whoever being an importer of or dealer in motor vehicles, sells or delivers or offers to sell or deliver a motor vehicle or trailer in such condition that the use thereof in a public place would be in contravention of Chapter VII or any rule made thereunder or alters the motor vehicle or trailer so as to render its conditions such that its use in a public place would be in contravention of Chapter VII or any rule made thereunder shall be punishable with fine which may extend to INR 5,000.
Since the crash guards deter both occupant safety and are actually a modification of the vehicle, it clearly violates both the Section 190 and 191 of the Motor Vehicle Act, 1988. Same judges were presiding over the case as mentioned above.
Crash Guards – Rozi-Roti Ka Sawal
On January 9, 2018, Aarif Mohammad, who claims to manufacture and supply crash guards, approached the Delhi High Court and to challenge the ban. During the hearing, Mr Mohammad asked the ban to be lifted at least for city use. The Judges denied staying on the ban exclaiming that the cities already have a speed limit and the cars are crash tested for the same speeds, hence there is no requirement for crash guards. "Within the city, if there is a speed limit, why do you need crash guards," said HC. Aarif till date claims that the Centre's decision has no legality as there is no rule, law or bye-law dealing with accessories such as crash guards or bull bars.
Also Read – Upcoming Hybrid Cars in India!
Crash Guards – U-Turn
Everyone knows that the prevailing government loves taking U-turns. Why should the judiciary be any less! Taking a U-turn on the entire matter around the ban of crash guards, Acting Cheif Justice Gita Mittal and Justice C Hari Shankar issued a stay on the ban on the use of crash guards yesterday. Instead, the judges asked the Ministry of Road Transport and Highways to examine the matter and asked "Under what power have you issued the notification? Under what law have you issued the advisory to the states to take penal action against the offenders? Till the next day, there would be a stay and no challans will be issued".
Crash Guards – To Ban or Not To Ban?
While the crash guards certainly need to be reformed if not banned. The prevailing ones are simply a safety hazard for both the occupants as well as the pedestrians. While we are discussing crash guards, why focus on just cars? Out of 100 cars sold, merely 15 have crash guards installed. Compare that to 100 out of 100 auto-rickshaw and commercial three-wheelers like Champion. That is a frighteningly big number and since everyone has one, the public has normalised towards it.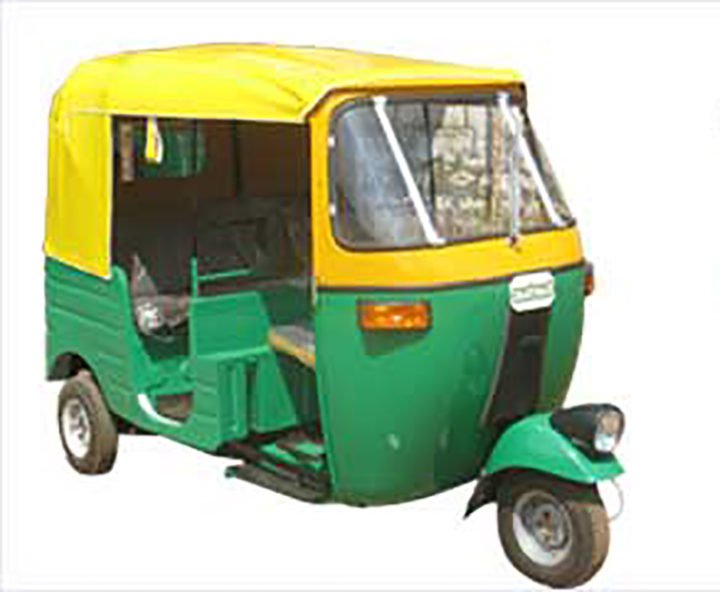 Above is an example of a stock Bajaj auto-rickshaw as allowed to be sold be a dealer in India.
These are examples of how these auto-rickshaws are modified and the hazardous crash guards and bumper guards are installed.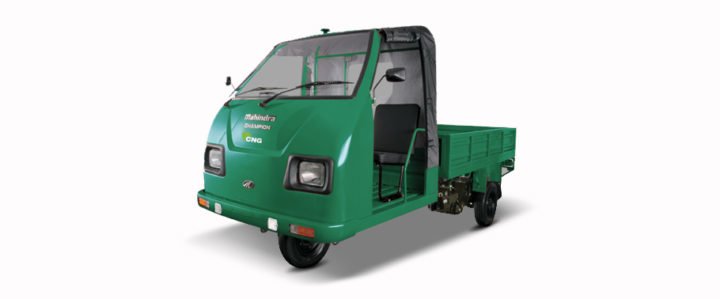 Similarly, this is an example of a Mahindra Champion as allowed for sale by the norms of the Indian Government.
This is how they are usually spotted treading the capital's roads, the very same roads you share with them.
As evident, the fight for or against crash guards is far from over. It's time to realise though that we need to include other offenders in the case and bring them to justice.
Readers Rating

Rated 3.4 stars




3.4

/ 5 (

Reviewers

)

Very Good
---