Buying a new car is a dream come true for many, especially when it comes to aspirational products such as the Kia Seltos. However, every once in a while, there comes a case wherein the new car buying process is ruined by an erratic dealership. Case in the point here is the delivery of a damaged Seltos by a dealership in Mumbai. While a dealership handing over a repaired vehicle to an unsuspecting customer is not unheard of, the surprising bit here is that a damaged car was provided even after repeated assurances of making amends.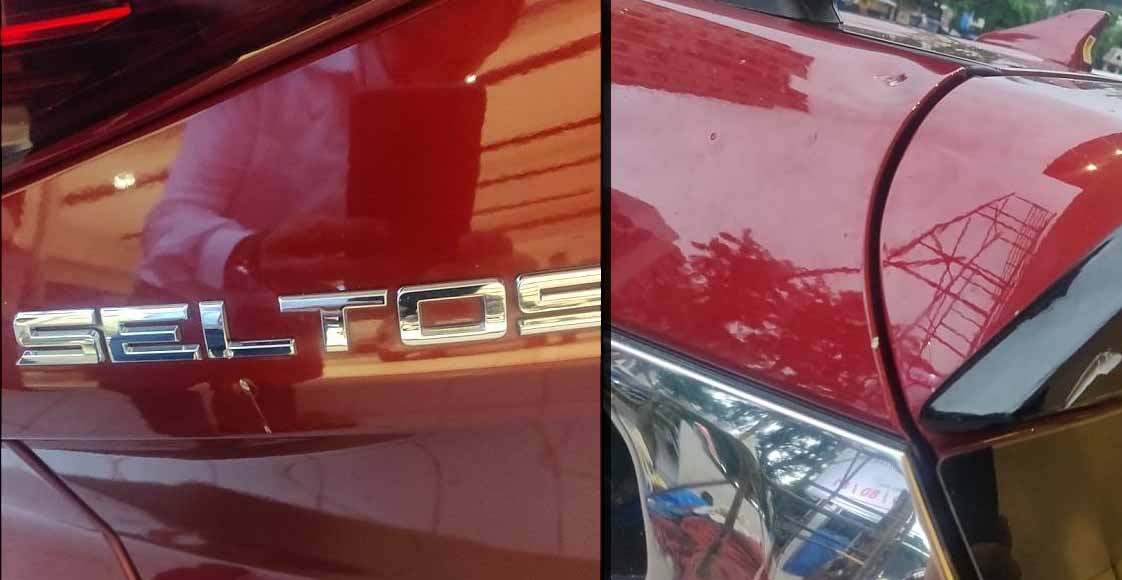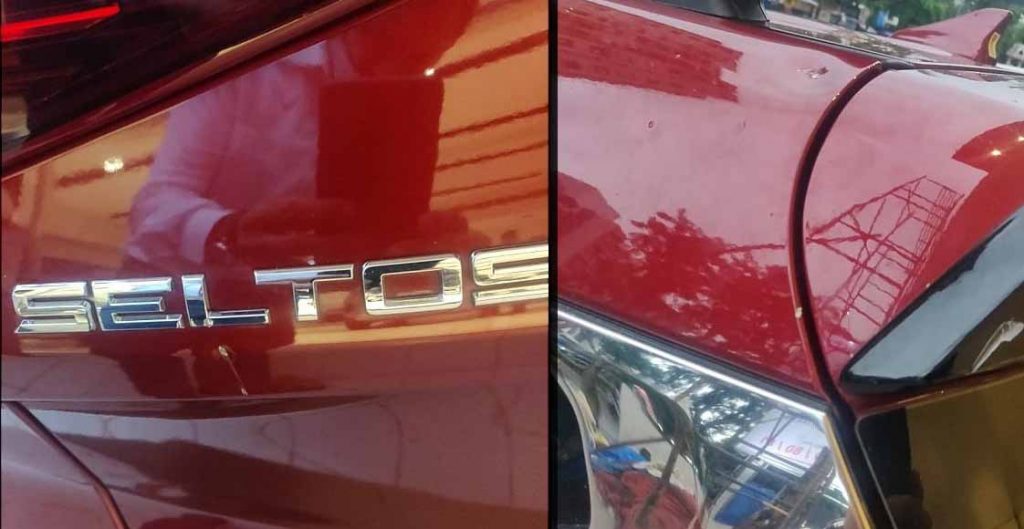 Also read: Kia Seltos 30,000 km Service – Maintenance Cost!
One Umang Thaker from Mumbai booked a Kia Seltos from Shreenath Kia. He goes on to write that- "I dread and curse my decision to even consider Kia over a certainly more prominent and established player." The buyer writes that as is the norm, if a car is not delivered to the buyer it is the sole responsibility of the dealer to ensure a good condition of the vehicle as long as it's in his possession. However, on July 22, the date on which Umang was supposed to take the delivery of the vehicle, he was told by a dealership staffer that his car has met with a minor accident that has left some minor scratches. He was also ensured that as the dealership will be getting the car repaired, he will be provided with the vehicle at a later stage.
Also read: Toyota Fortuner vs Kia Seltos Drag Race – Who Will Come Out On Top?
However, Umang goes on to report that what was being called minor scratches were actually full-blown dents and there was damage on the rear door, logo unit, bumper and left side rear door. Also, he noticed that the entire car is covered in minute glass pieces, both inside and out. He then explains that the workshop engineers even confirmed that repairing the car wasn't totally possible. Next, he told the dealership that he won't want a damaged vehicle that has been refurbished but without his confirmation, the repair work was started. Next on July 27,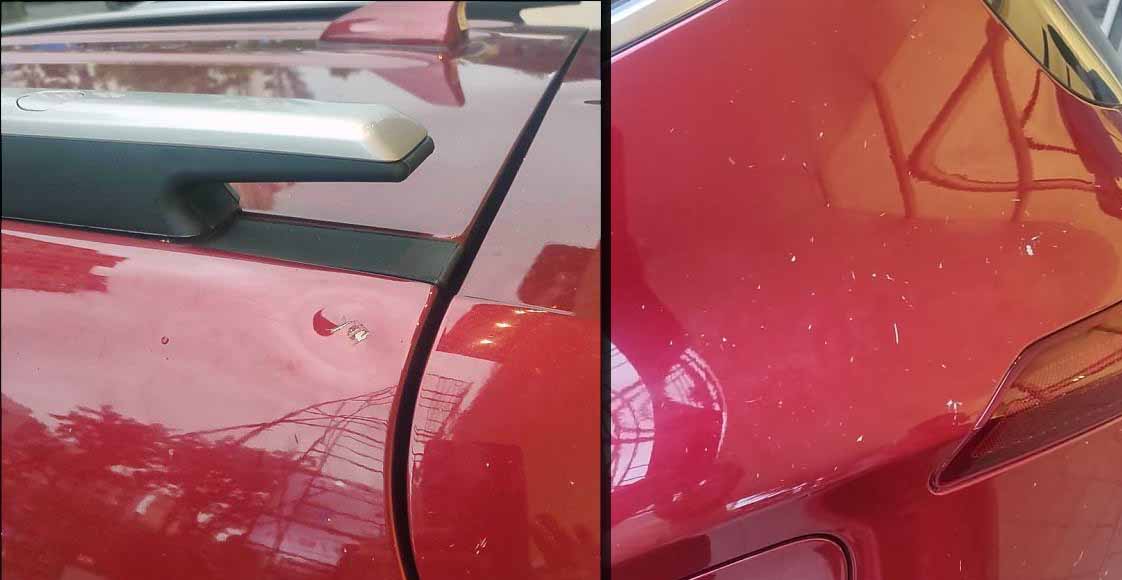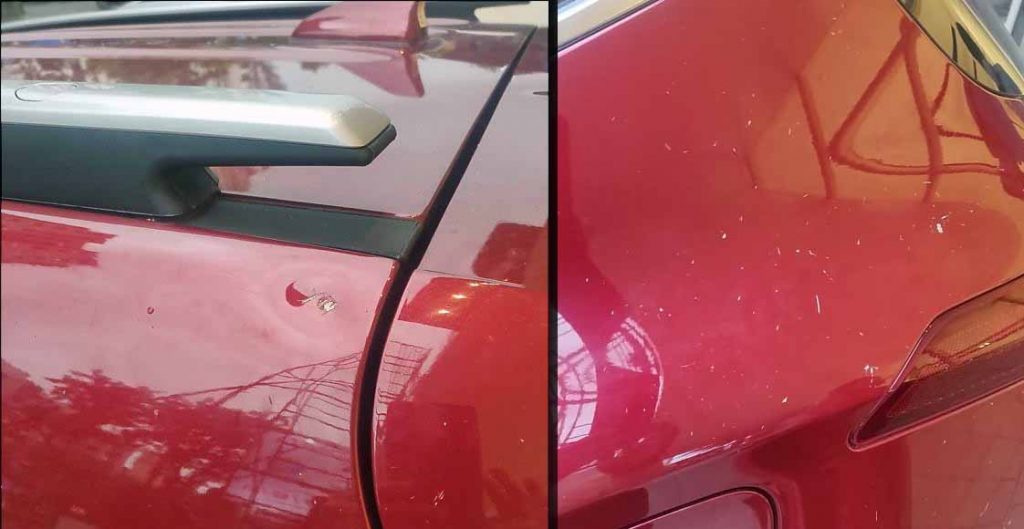 Also read: Production-Spec VW Taigun Spotted Doing Road Test – Creta, Seltos Rival!
Derrick Goveas, Vice President, told Umang that "In my 20 years of experience, I have seen many such instances and since the registration of the vehicle is done in your name, we can't do anything. This is not our fault as we did not damage the vehicle intentionally. You see the vehicle on Tuesday, 27th July and you will not be able to see the difference." Finally, on July 29, Umang reached the dealership to find minor scratches in spite of all the repair work that was carried out. Also, while he was assured a compensation, all the dealership offered was a complementary ceramic coating. The buyer is now left frustrated that he has been given a damaged vehicle in spite of him having paid in full and registered 4 complaints.
Also read: Kia Seltos Has a Tough Time Beating Maruti Vitara Brezza in Tug of War
Source
Join us for FREE NEWS Updates on our Whatsapp Community or our official telegram channel.