As everyone is getting impatient for Ford India to announce the launch date of Ford EcoSport, we bring you the latest information on this compact SUV. In 2012, when Ford manufactured its 400,000th unit  engine from Ford's manufacturing facility in Chennai. The top officials commented that India made EcoSport will be exported to other markets. Ford currently exports Figo to 36 countries globally from India and the manufacturer will do the same with much awaited EcoSport and why not, the company has invested over 700 crores in the Chennai manufacturing facility to meet the demand of both local and overseas market.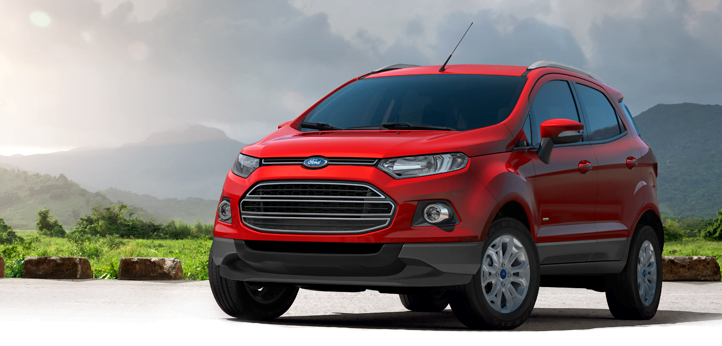 Although company hasn't disclosed any information about the locations where they would be exporting the India bound Ford EcoSport. But it seems that Ford being a dictator in Middle East market, will pitch the EcoSport there by the end of 2013. Ford has recently launched its Escape SUV in the same market and the company is also showing the signs of introducing Focus ST in Middle East.  The UAE market is now very important for every manufacturer as it has shown the growth of 55% in the year 2012 and selling around 75,000 units. Ford will definitely not miss the opportunity of Middle East with EcoSport, it already exports Figo to UAE from India in 1.4-Litre Manual and 1.6-Litre Automatic options and the same might be offered in EcoSport when it goes to UAE.
Well, we all are now eagerly awaiting desperately for Ford India to announce the EcoSport's launch date for Indian market so we can get a hands on experience with it soon. The wait might not be long as we have got you the news that EcoSport has been caught at one dealership premises in New Delhi for the purpose of Demo Car and to train the Ford employees for selling the company's new baby in market. Stay tuned as we bring you more updates on EcoSport.
source- Menefn.com via IAB