Hyundai unveiled its new concept car at the 2013 Shanghai International Automobile Industry Exhibition. Named as Hyundai Mistra concept, the car is a preview of a special mid-size sedan that has been designed only for China. While the concept model of the car has been released in the show, the retail model of the same will show up by end of this year. The Mistra concept is being launched with a view to strengthen Hyundai's position in Chinese Auto Market. Apart from this model, the Korean car maker is launched its premium SUV Grand Santa Fe in the Chinese automotive segment.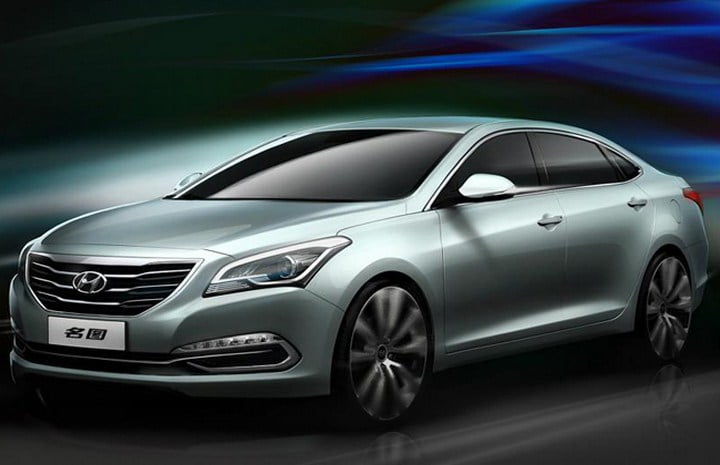 The Mistra sedan will be positioned between two of Hyundai cars named Sonata and Elantra. As Hyundai likes to claim that the sedan has been mainly designed keeping in mind the needs and requirements of middle working class of China. The car mainly caters those professionals who are in their 20s and 30s and have just started with their career and family life.
At present, Hyundai is working in China in association with Beijing Automotive Industry Holding Co. Hyundai entered quite late in the Chinese automotive market in 2002, but despite that the brand has been making rapid growth in the market. The Mistra concept too has been developed under the joint association between Beijing Hyundai Technical Center and the Hyundai Motor Group's Research and Development Center.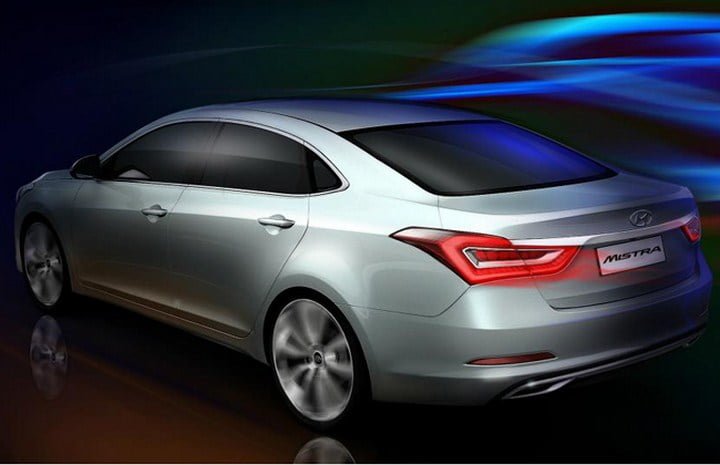 In respect to basic dimensions, the vehicle has been bestowed with a length of 4, 710 m, height of 1, 470 mm, and width of 1, 820 mm. The wheelbase of the car measures at 2, 770 mm while the alloy wheels measure at 19 inches.
The basic theme of the exterior design of Mistra is 'Grand' that comprise of three sub-concepts namely Smart Luxury, Modern Simplicity, and Understand Sportiness. The car has been given a green body color named 'Frost Jade' that has been chosen on basis of buyer's preferences.
The name 'Mistra' has been taken from a beautiful city that is situated in the Laconia region in Southern Greece. This area has mainly been known for remains of the much known Byzantine Empire. Mistra name in itself represent trio of mystery, beauty, and nobility.