Mahindra Reva, no doubt, has set huge plans for Mahindra Reva E2O. But none could have thought what this native auto major could think of. Mahindra Reva Electric Vehicles (MREV) has been developing an export version of E2O that will be exported to different countries like Europe, Middle east. But the highlight of the story is that along with all these nations, Mahindra also plans to set a road to Chinese electric vehicles market.
As quoted by Chetan Mini, the chief of MREV strategy and technology,"The export variant would be ready by early next year. We are looking at the exporting the E2O to all markets we previously exported REVAi to. We will also explore possibilities in China." E2o is bound to replace the existing REVAi that has sold more than four thousand units across West Asia and Europe.
Abdul Majeed, the partner and leader of Power water house Coopers, like to express his opinion on the matter as, "it makes a lot of sense for automakers to start exploring export opportunities in China. It is a hug market, Chinese customers are willing to experiment with new products. If a product is good, it shouldn't be difficult to position it in relation to the competition in the short to mid-term." Also, as per experts of Auto industry, the Chinese electric vehicle market bears a potential to absorb fifty lakh electric vehicles by 2020.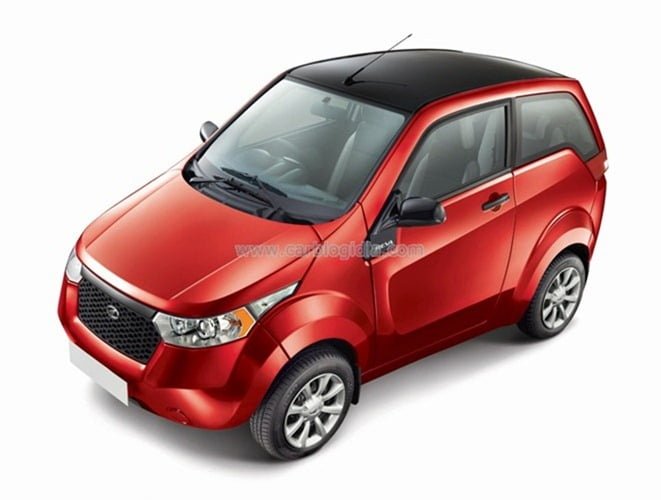 The e2o has been recently launched in India with an introductory price tag of Rs.5.96 lakh. The price of this EV will differ with respect to the subsidies provided by different state authorities. Talking of the capital, the Delhi Government is at present providing a subsidy of 29 per cent over the base price of the vehicle.
As in words of Anand Mahindra, Chairman of Mahindra Group, "If the incentives as outlined by the government under the National Electric Mobility Mission Plan had come through, it would have given a plush to the sales of electric vehicles. But we have gone ahead with the launch as we believe we have a viable proposition."
In the upcoming days, the car has been slated to launch in various other cities including Chandigarh, Mumbai, Pune, Ahmedabad, Cochin, Hyderabad, and Bangalore. MREV has established around 250 charging stations across the nation at various public places as an infrastructure support for these EVs.
Also see- Mahindra Reva E2O Launched– Video Review, Price, Features And Specifications