Mahindra and Mahindra have been throwing light now and then about his new upcoming product. Last time we have updated news for our readers saying that the utility king Mahindra will be soon going to come up with loads of news vehicles including SUV's too. Mahindra's first SUV which is getting developed under the code name of S101 has been followed by media from last couple of years. The compact SUV can be inspired from Mahindra's last product XUV 500. Company is predictably planning to launch the vehicle with a competitive price range of four to six lakhs rupees. The compact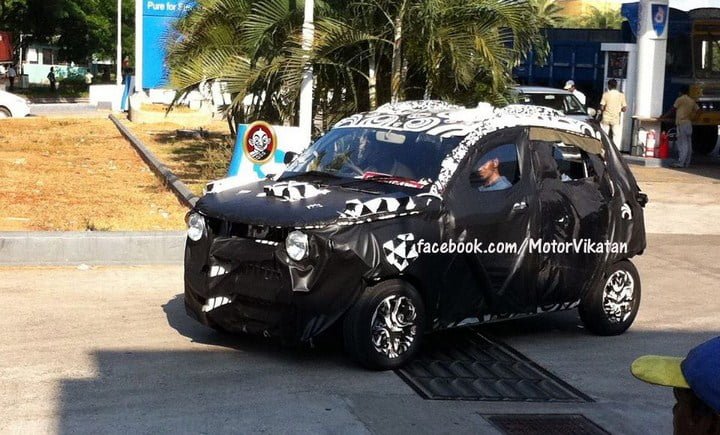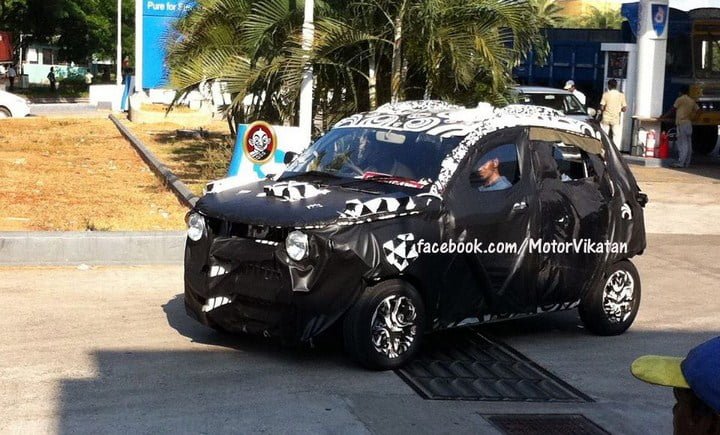 SUV might stand shoulder to shoulder with the B+ segment hatchbacks from Maruti and Hyundai. The early testing of the vehicle is done under the cloth. The car tested fully camouflaged. The rear and front end of the SUV was missing while testing. It might be possible that some of the sections are under development.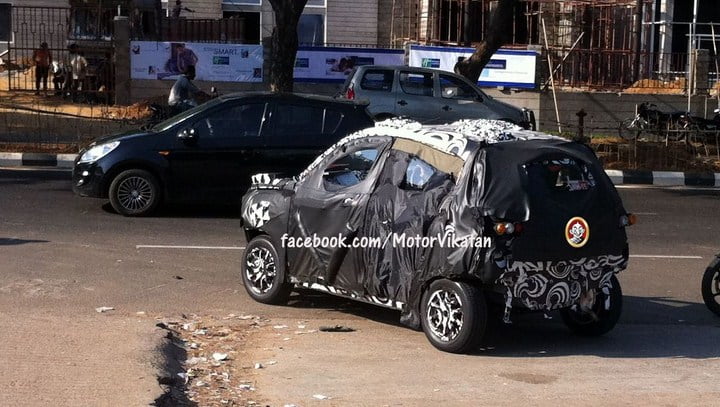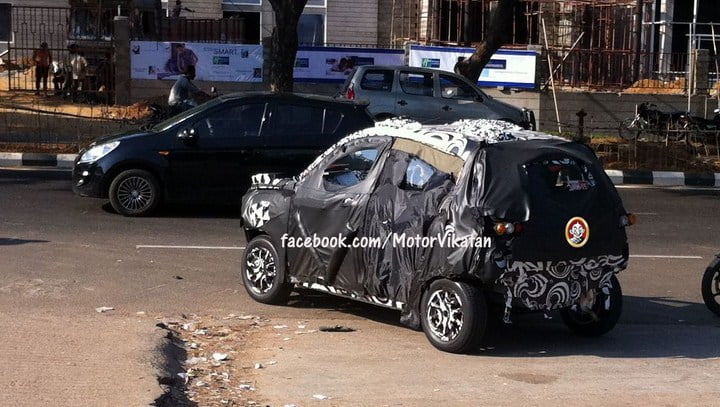 The SUV will be going to take the likes of Ford EcoSport and Renault's Duster. If launched with the price range of four to six lakh rupees then the Mahindra S101 will be going to become one of the affordable SUV's of the subcontinent. Mahindra has also made the e2o, an electric vehicle the most affordable small electric car of India. Now it is time to see that what would the rivals like Ford and Renault will cost for their upcoming SUV's. The stop light cluster in the vehicle has been placed by the company on both the sides of tail gate. These are identical in Scorpio and Quanto. The cluster is placed in a vertical postion on the D- pillar. The front fascia or the bonnet is in clamshell style. The roof of the car is much sportier then ever one has seen in Mahindra's vehicles. The design of the car is a two box shape.
By this we can say that it would be the shortest SUV in terms of interior space. As per one of the news by media moguls it is claimed that may be possible the mechanicals of the SUV will be also going to carry forward from the XUV 500. The idea is that company may launch the front wheel drive option with both petrol and diesel trims. Mahindra is also developing a six speed gear box, which might be seen in the upcoming Mahindra S101. Predictions for the Mahindra S101 are that it may house seven or eight seats. As per the design we say that it is impossible to fit a seven or eight seater facility. Mahindra is also planning to launch new sedan along with a hatchback.
Image credits: Facebook