The Mahindra XUV700 comes with a long list of ADAS features like Forward Collision Warning, Automatic Emergency Braking, Lane Keep Assist, Lane Departure Warning and Adaptive Cruise Control. Here are some of them in real driving conditions.
The Lane Keep Assist function on the Mahindra XUV700 is put on test by this YouTuber. As everyone knows by now, the XUV700 comes loaded with Level 2 ADAS (Advanced Driver Assistance System) features. The aim is to make driving on the highways more secure. These features could guide the driver if he/she gets careless by doing some actions sensing danger. This is a video where the YouTuber used the Adaptive Cruise Control and Lane Keep Assist features for the purpose of demonstration. We must urge you to not try these carelessly. These functions are there for emergency situations.
Also read: Mahindra XUV700 Pros and Cons – Is It Worth The Wait?
Mahindra XUV700 Lane Keep Assist Function
The YouTuber explains the working of the ADAS features by driving the SUV on the highway. He explains that he drove the SUV in the city and the Forward Collision Warning and Automatic Emergency Braking were working very well. On the highway, he demonstrates that the SUV is capable of recognizing the lane markings and assists you to keep in the lane by moving the steering wheel automatically. For the adaptive cruise control function, it brakes automatically if the car in the front slows down and accelerates once the road is clear to the pre-set speed. It also keeps blinking the warning sign if the driver doesn't hold the steering for a long time. Remember, it is not a substitute for autonomous driving but just to assist the driver. The YouTuber also focuses on this aspect and urges the listeners not to rely completely on the tech but use it as only an assist system to handle the situation if humans make any errors.
Also read: Watch Pakistanis React to Mahindra XUV700 vs Tata Safari Drag Race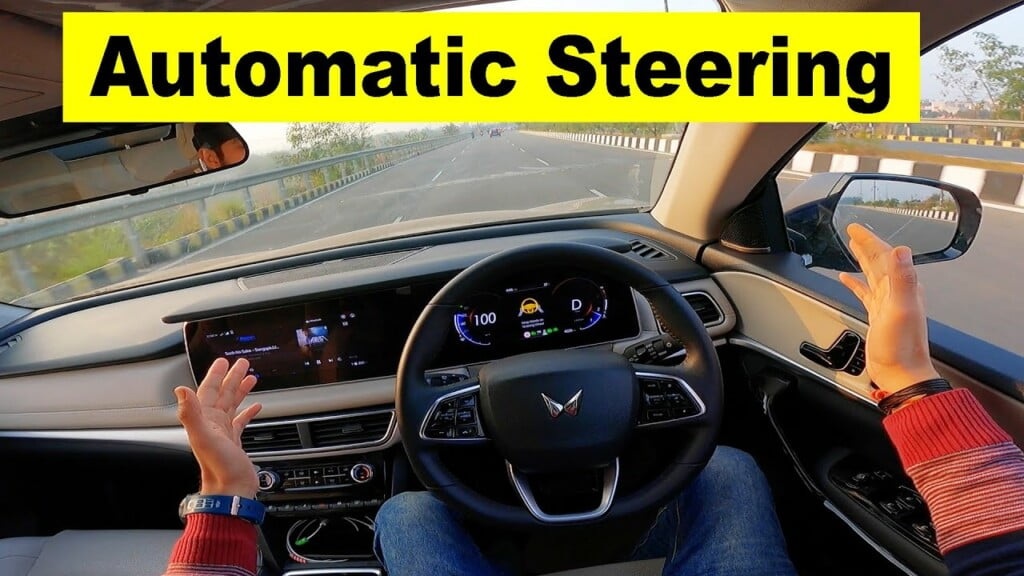 Specs
The Mahindra XUV700 comes with a 2.0-litre turbocharged petrol unit that churns out a maximum power of 200 PS and a peak torque of 380 Nm. Meanwhile, the Diesel engine is available in multiple states of tune. The lower versions get 155 PS and 360 Nm, while the higher positioned models benefit from 185 PS and 420 Nm (450 Nm in automatic variant). Both the petrol and diesel engine variants will be available with 6-speed manual and automatic transmission choices. The prices range between Rs 12.49 lakh and Rs 22.99 lakh, ex-showroom. The direct rivals include the likes of Tata Safari, MG Hector Plus and Hyundai Alcazar in the 7-seat configurations.
Also read: Mahindra XUV700 Buyers Baffled By The Arrival of Their SUV Before Delivery Date
Join our official telegram channel for free latest updates and follow us on Google News here.