It's common for strays to rest on car roofs and bonnet during hot summer but it looks like this Maruti Baleno owner has come up with a solution
It is pretty common to see a stray dog rest on a car roof or a bonnet to beat the hot climate in summer. While the sight of a dog resting atop a vehicle might be amusing, or, even cute, to many, it sure leaves car owners a bit irritated from the litter as well as the scratches the strays often leave. This gets actually quite bothersome for anyone whose car is new or very well taken care of. However, a resident of Mumbai has come up with a 'desi jugaad' to put this trouble to end by putting rubber covers with spikes on the bonnet and roof of his Maruti Baleno. For most, this step is a bit extreme but it surely does the job.
You May Also Like: 2022 Maruti Brezza to Become First Maruti Suzuki to Come With Sunroof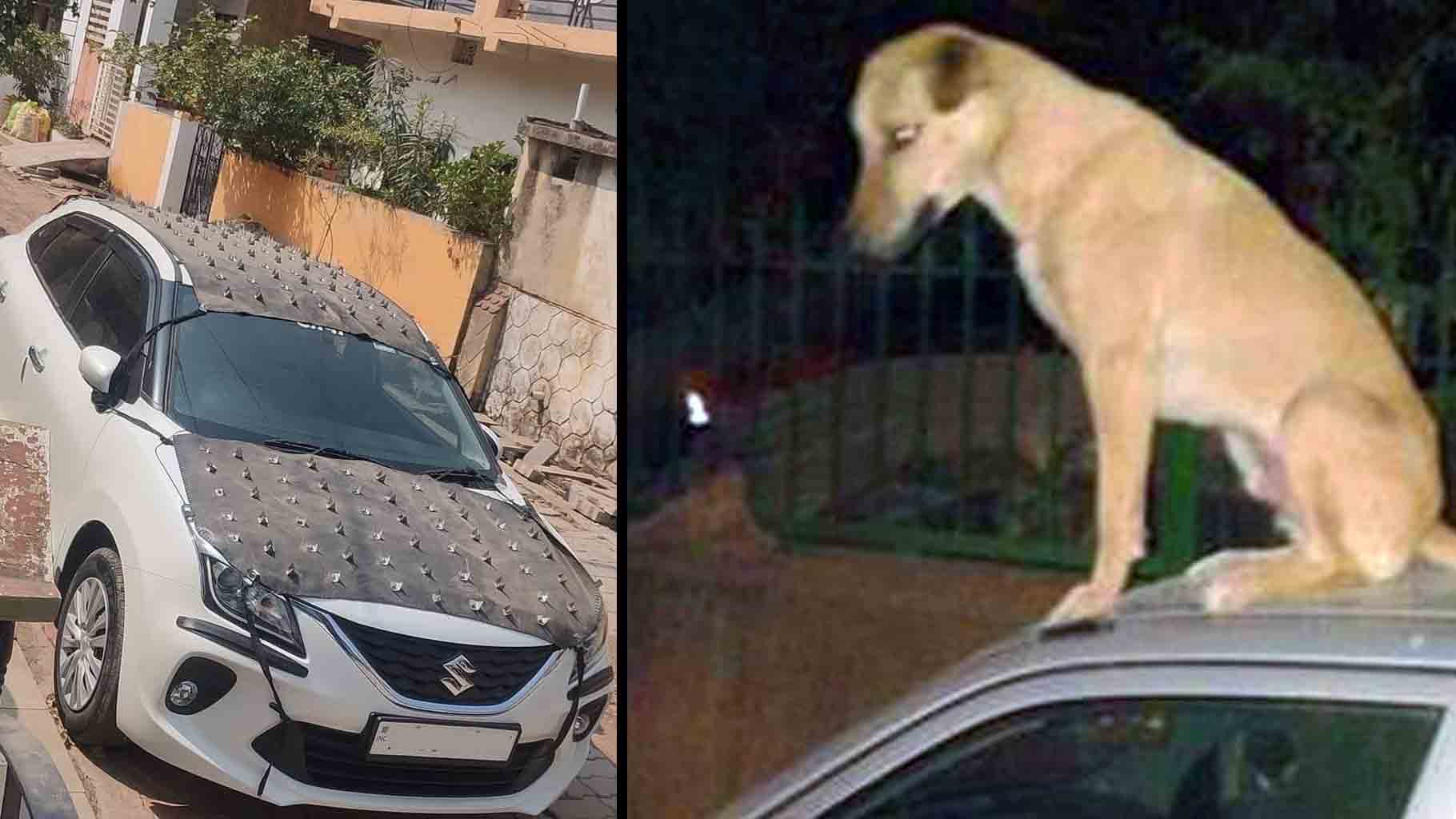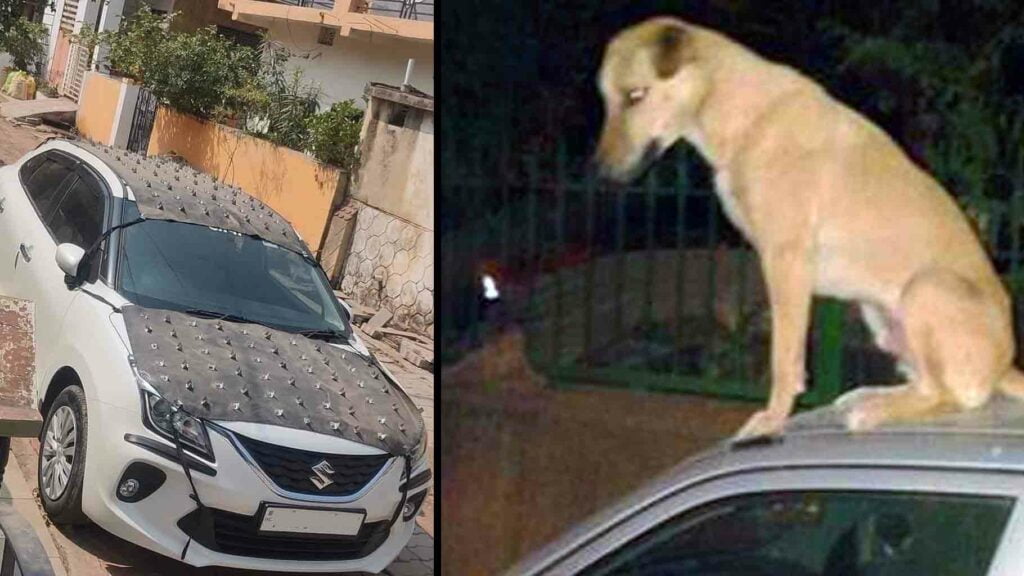 You May Also Like- More Features of 2022 Maruti Baleno Revealed Ahead of Launch
In case you don't wish to resort to a similar method to avoid dogs from spoiling the paintwork of your vehicle, here are a few tips you can follow-
1) Use Car Cover
Among the easiest and the most cost-effective way to solve this issue is to use a car cover. Not only will this protect your vehicle from dogs, but it will even reduce the wear and tear of the paint under harsh sunlight. However, the inconvenient part here is that you'll have to take the cover off every time you need to drive and put it back again on parking.
2) Scare the Dog with Alarm
You can install motion detecting alarms that get triggered as the car tries to get atop the vehicle. These alarms sound a harsh siren that is sure to scare the dog away.
3) Stick Transparent Plastic Film
In case you don't want to take an extreme step but still protect the paintwork, you can stick transparent taping on the bonnet and the roof. However, this is not a long-lasting solution as the transparent film is prone to wear off soon.
4) Use Repellent
You can spray your car with sprays that repel dogs. This is an effective and a cost-sensitive measure as dogs are very sensitive to any sort of smell and just using harsh smell like a strong alcohol-based deodorant or even vinegar can help you keep the dogs away from the vehicle.
You May Also Like: 2022 Maruti WagonR Facelift to Follow New Baleno – Full Info
In case you are aware of more ways to prevent dogs from getting atop your car, let us know. Also, what do you think of the contraption that this Maruti Baleno owner has come up with to prevent dogs from resting on his vehicle's roof and bonnet? Will you too take an extreme step like this to protect your vehicle against small scratches? Write to us at admin@carblogindia.com.
Join us for FREE NEWS Updates on our Whatsapp Community or our official telegram channel.