India Yamaha Motor Pvt Ltd (IYM)
 has launched its all-new model of its import bike YZF-R1 in a bid to strengthen its superbike segment in the Indian market. The new Yamaha R1 comes with a set of updates, some of which are inspired by the YZF-M1 MotoGP contender. The Yamaha YZF-R1 is available in 2 colors and is priced at
Rs. 2,073,074 (ex-showroom, Delhi)
. This model will be imported as a Completely Built Unit (CBU) by India Yamaha Motor Pvt. Ltd. (IYM).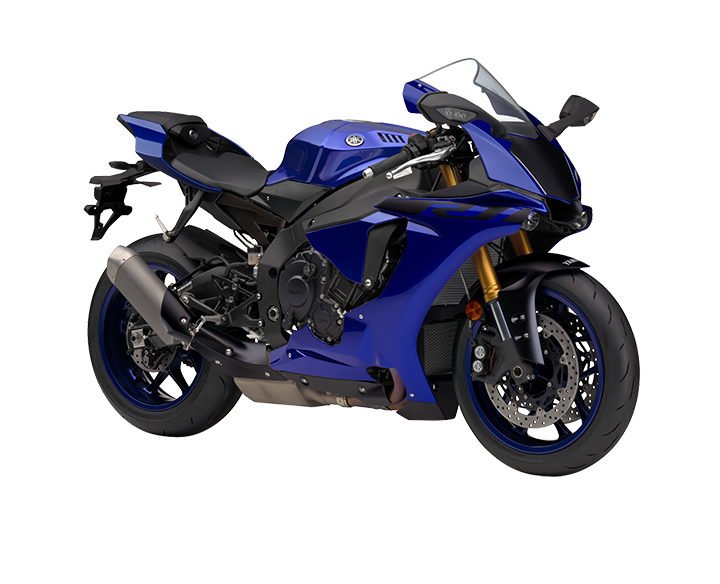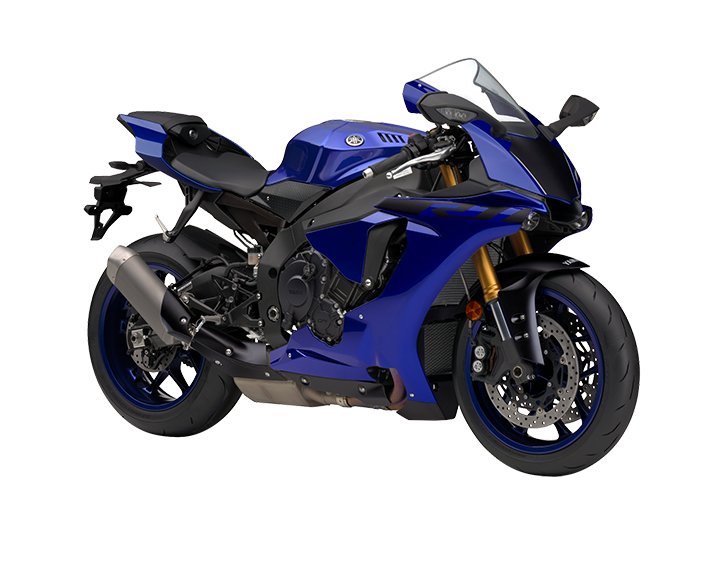 SEE ALSO- Yamaha R15 V3.0 India Launch Soon But With Some Glaring Omissions!
New Yamaha R1 Price in India
| | |
| --- | --- |
| Name | Price |
| YZF-R1 | Rs. 2,073,074 /-(Ex-showroom Delhi) |
The new Yamaha R1 price in India has been kept at Rs 2,073,074. It is available in two colour options– Yamaha Blue, Tech Black.
New Yamaha R1 Specifications
The YZF-R1 is powered by a 998 cc, cross-plane, 4-cylinder, 4-valve engine that develops 200 hp – without ram air pressurization. Derived from YZR-M1 cross plane technology, its cross plane crankshaft gives an uneven 270° – 180° – 90° – 180° firing sequence for high levels of linear torque with outstanding traction. The compact chassis features a magnesium rear frame and long swingarm for outstanding handling along with developed suspension and magnesium wheels. Its high tech electronic control technology – including its new Quick Shift System (QSS) offers more precise control.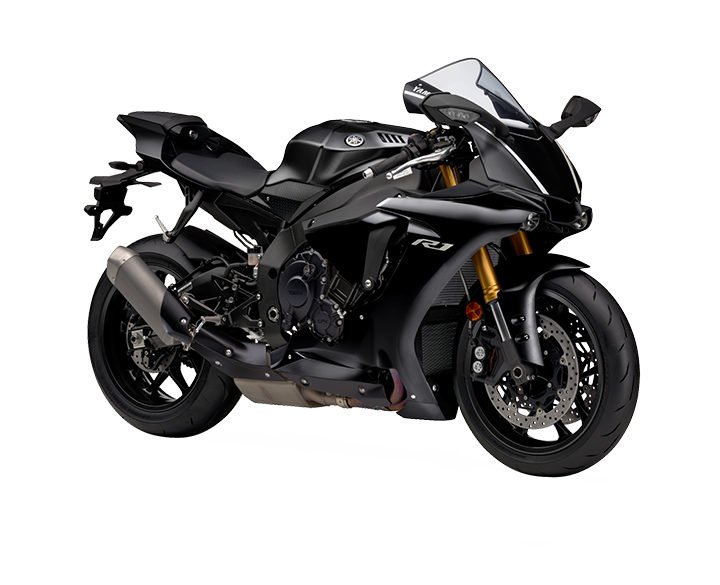 To achieve optimal performance the engine uses a high compression 01:01 PM cylinder head featuring a pent roof combustion chamber with large diameter intake and exhaust valves. And for instant response with high power and strong linear torque, the YZF-R1 is equipped with titanium con rods and forged aluminum pistons. For optimal intake efficiency, an YZR-M1 type central air inlet feeds a large capacity 10.5 liter air box. Fresh air is force fed into the electronically activated Yamaha Chip Controlled Intake (YCC-I) funnels that adjust their length to match engine rpm for optimum power characteristics, to give high levels of useable performance.
For peak power and strong linear torque, the cross plane engine is equipped with a lightweight 4-2-1 exhaust system. A servomotor controlled exhaust valve adjusts gas flow for enhanced response and stronger engine output, while the compact mid ship muffler contributes towards mass centralization and emits a unique growl. The aluminum Delta-box frame features a long upward-truss type swing arm and magnesium rear frame, underlining the YZF-R1's strong race bike heritage. The short 1405 mm wheelbase chassis and the YZF-R1's low wet weight of just 199 kg give the YZF-R1 a high level of agility. With its central forced air intake, high screen and low headlight position, the YZF-R1's aerodynamic front cowl has an unmistakable YZR-M1 type race bike silhouette. Compact LED headlights on either side of the air intake emphasize the premium look.
New Yamaha R1 Features (new)
New Quick Shift System (QSS)
The new QSS on the YZF-R1 features downshifting capability as well as allows full-throttle clutch-less upshifting. On downshifts, the ECU matches engine speed on each downshift for instantaneous gear changes with minimal chassis disruption.
New Lift Control System (LIF)
The YZF-R1's new Lift Control System is now updated with more progressive mapping.
Commenting on the launch of the new YZF-R1, Mr. Roy Kurian, Senior Vice President, Sales and Marketing, Yamaha Motor India Sales Pvt. Ltd. said "The new YZF-R1 model will strengthen Yamaha in its superbike segment in Indian market. It inherits its technology from Yamaha's racing machine YZR-M1. This model also highlights Yamaha's improved aerodynamics which posts it closer to the MotoGP attributes, and which is a rare potential available in today's market. Yamaha plans to increase its market share in supersports segment as the new YZF-R1 is expected to attract the younger racing enthusiasts."
Stay tuned for the latest news updates on the new Yamaha R1.
Readers Rating

Rated 5 stars




5

/ 5 (

Reviewers

)

Spectacular
---