Renault Duster 4×4 launch is delayed in sub continent. It can be easily said that Renault Duster has been putting massive numbers in terms of sales. The company outshined with the month after month consecutive performance of the SUV. Duster has really given a threat to its contenders. The good thing about the makers of the car is that they are ready for every rival by making their product more equipped and finished.
The new and upcoming version of the car will be a 4×4 variant. We see that there is hardly anyone to upset the track of Duster in India. On the other side after the pending launch of EcoSport, it might be possible that Renault Duster get a slight competition. Presently the compact SUV starts from 8.94 lakhs and moves forward depending on the variants. The car is available in two power trains. The diesel version of the SUV comes with a powerful engine of 1.5 liter which churns out the maximum power of 108.3 PS and the peak torque of 83.5 Nm. On the other hand the SUV's petrol trim houses a 1598 cc engine making out 100.3 PS of maximum power and a peak torque of 145 Nm. In terms of luxury, space, comfort and ease of handling Duster gets loads of star on his shoulder.
Also read- Renault Duster Video Review, Price List, Features And Specifications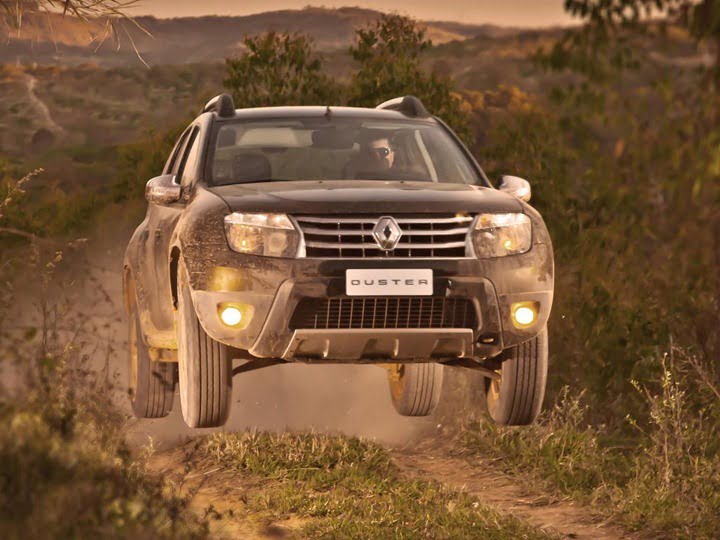 Renault Duter Video Review
The company has created unmatched charisma in the auto motive world by making the commendable SUV. Duster has bagged by the tag of largest selling SUV. The compact SUV made the commendable sales figures by selling 6300 units in the month of April. The iconic product is getting re-targeted towards automobile market after some changes. The EcoSport will be going to a big launch and thus Renault is thinking to wait. The company will be going to come up with an automatic version, as now day's automatic version of the cars is getting popular. The automatic can become a crowd puller. To make the competition tougher the competitive pricing strategy will be going to work for the Renault Duster's 4×4 version a lot. Let us wait and watch that weather the car maker will add up a cost price of one lakh rupees or subtract. Earlier the 4×4 version was getting exported, but then this time company is thinking to launch the version sooner for the automobile market in India.