In conversation with Rudratej Singh, President, Royal Enfield we cleared out certain aspects of the 650 while debunking the rumours floating around.
Royal Enfield launched the new Thunderbird 350X and the Thunderbird 500X in the capital yesterday. Present at the launch was Rudy, President, Royal Enfield who, in an exclusive interview with CarBlogIndia who shed some light on the problems faced by Himalayan owners while debunking the rumours around the launch of the upcoming 650 twins. In this short article, we'll share some of the latest information pertaining to Royal Enfield's current and upcoming lineup of products. Want to know more about what Rudy said about the upcoming Royal Enfield 650 twins, read along.
Royal Enfield New Colour?
Royal Enfield launched the new Thunderbird X twins yesterday. The twins feature new styling in terms of four new shades i.e. blue, white, red and orange. The last one, we are not sure of and when asked whether the colour is actually Yellow or Orange, Rudy said," You can take your pick, if its orange for you, its orange for me". We believe the answer should've been the exact name of the shade but there's no extra tax for being tacky, right!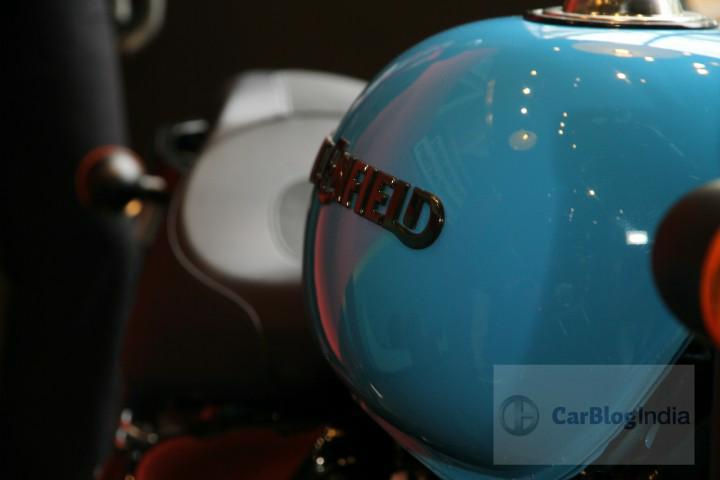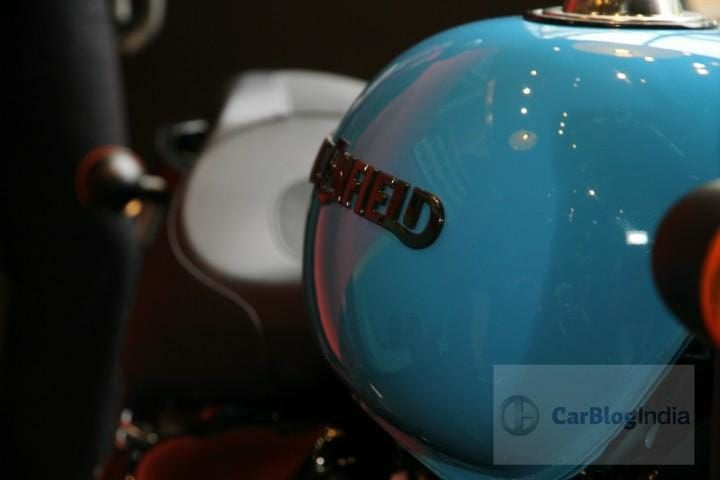 Next up, we asked Rudy to explain the changes featured on the new Thunderbird Twins to which he stated, "We've made some tweaks to create two dimensions of personalities. The personalities have become a bit different. Now you can say one is an old school Thunderbird and this is a little more edgy, bolder completely custom inspired." While we agree with you Rudy that the new Thunderbird X twins are bold, but its certainly not the colour. We believe Royal Enfield is the boldest of all manufacturers as they yet again delivered another paint job instead of actually improving their ancient mechanicals. The least Royal Enfield could've done here is made an effort to decrease the weight, aiding both performance and economy.
Royal Enfield Thunderbird X Mechanical Changes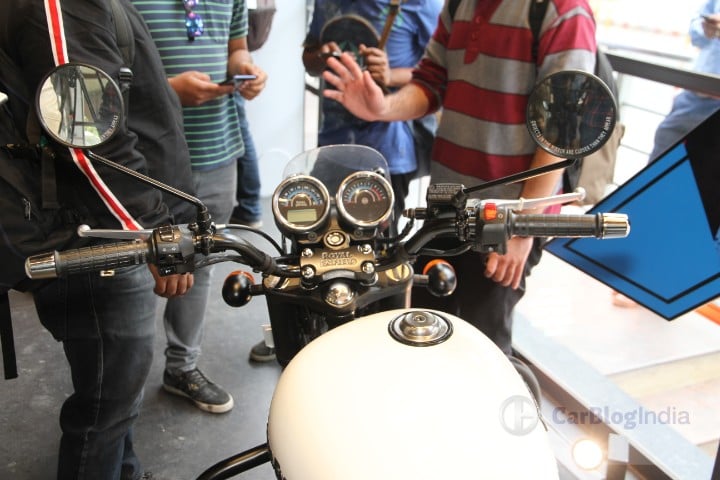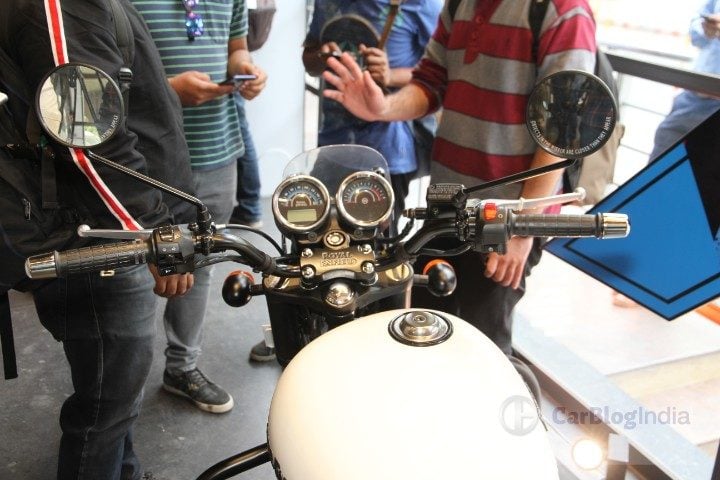 The following question was concerned with the new shape steering wheel and the re-placed footpegs as to what difference do these changes make when it comes to the riding experience. Rudy replied, "Honestly, you have to try it to feel it, but I think it makes it a little more manoeuvrable in city conditions". We don't disagree more as manoeuvring in the city with the old-school Thunderbird's wide and curvy steering wasn't exactly a cake walk. More on this when we test the bike in a few weeks.
Royal Enfield Himalayan "Issue free"?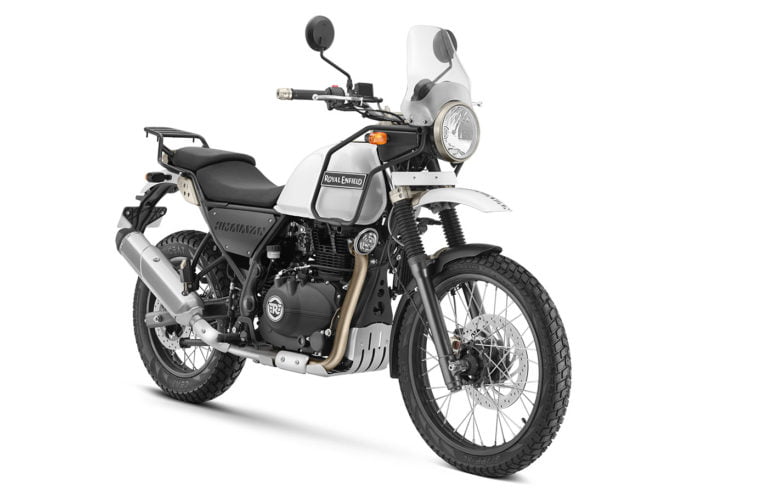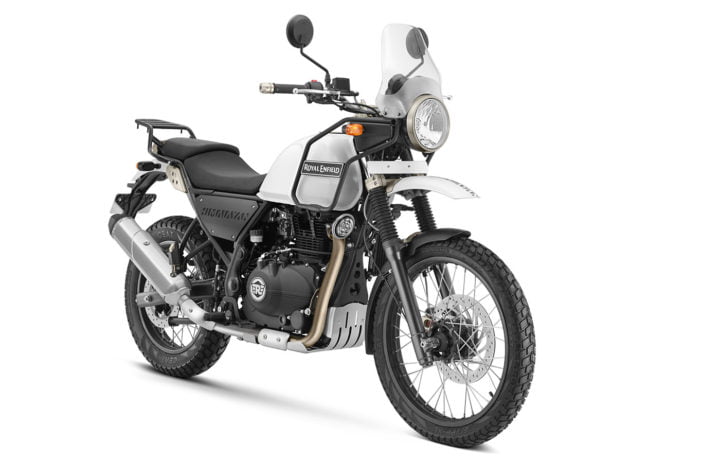 Next up was a tough question. The Himalayan has faced several recalls and still, some issues continue to creep up. I being an owner of a Himalayan myself, was informed about a silent recall last week under which several parts like the Gear Position Sensor, a part of Steering T-bar, Ignition Coil etc were changed free of cost. Hence, I asked Rudy if this was the final recall and have all the issues the Himalayan faced been resolved? Rudy exclaimed, "Short answer, I think our issues are behind us, but it still is a machine and it still has to be ridden, but our issues are behind us, am very confident of that". Well, since I own one, post the recalled parts change, my bike has been running smooth and am confident too that the issues are behind us.
Royal Enfield 650 Twins India Launch
There were certain rumours floating around about the upcoming Royal Enfield 650 twins that they will be launched initially in the international markets than in India. In fact, there was a report in Nov 2017 by our friends at CarToq also seem to believe the same. The website also claimed that Royal Enfiled has already started shipping out to their dealers in the UK. When asked about the same, Rudy said, "We haven't fully nailed out because we are still in the testing stage and we will be in the manufacturing stage soon. But we will allocate and prioritize several markets and not just one. India will definitely be one of the first markets". This statement by the President of Royal Enfield clears all myths pertaining to the launch of the upcoming 650 twins. Rudy clearly said that the production hasn't even started and the bikes are still under testing.
Is Royal Enfield ready for ABS?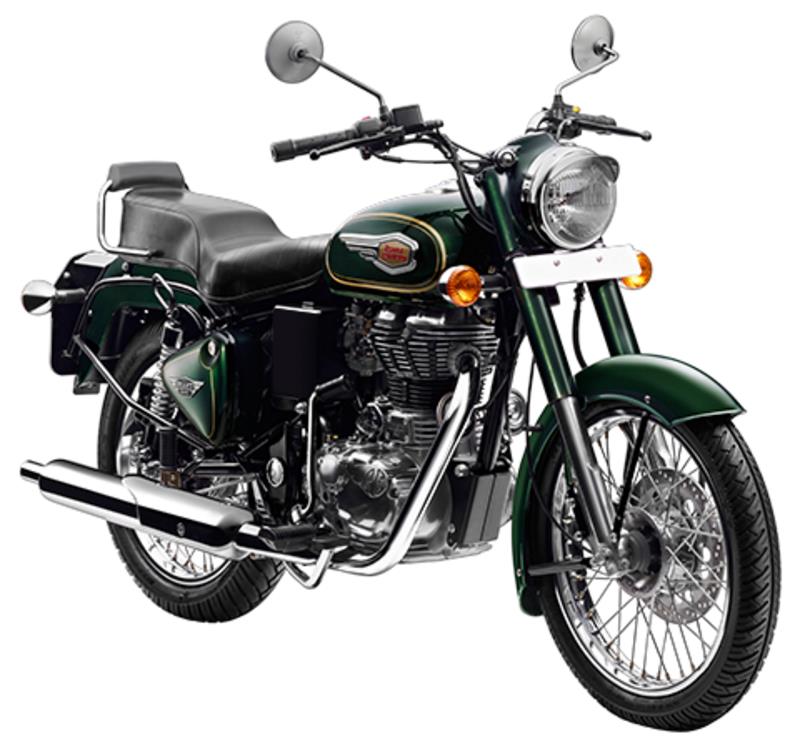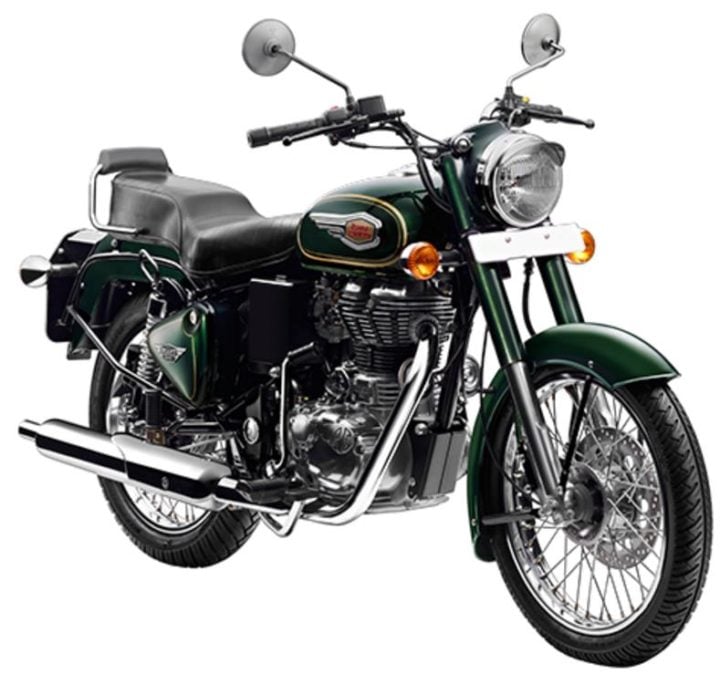 Last year, when the government banned the sale of all BS-III vehicles in April, Royal Enfield took a whole 6 months to re-introduce the BS-IV version of the Himalayan. This year, the government has made ABS mandatory for all vehicles above the 100cc engine and is Royal Enfield ready to comply? Rudy explained, "Yeah, we are ready. Let's put it this way, we have it covered. We will be ready with the requirements". This translates to the Bullet, Thunderbird and the Himalayan lineup featuring at least single-channel ABS starting April 1, 2018! If you want a Royal Enfield with ABS or discounted price on a non-ABS model, April is just a month away!
Did you like the article? Do us a favour and rate us below. Feel free to drop in your comments in the box.
Join us for FREE NEWS Updates on our Whatsapp Community or our official telegram channel.