A vast majority of people apply for a car loan when they decide to buy a new car which makes learning about finance critical.
Here are all the details you need to know about SBI car loan interest rates in June 2023. Most of us have to take the car loan route to get our new vehicles financed. It gives us the flexibility of buying our dream car and paying the price in the form of EMI for 3, 5 or 7 years (in most cases). But when the bank gives you a loan, it charges an interest rate which is the major factor while that will determine the EMI amount. Hence, people always use the best methods and banks to get the lowest interest rates. Over long periods of time, it could make a huge difference in the amount that you will end up paying.
You may also like: Maruti Jimny Deliveries Begin – Video from First Delivery
Benefits of SBI Car Loan
You could get a car loan with Zero foreclosure charges after 2 years.
You could get fixed interest rates that don't change with time like floating interest rates.
There is no advance EMI clause.
You get the option of the flexibility of part-payment after 2 years.
You may also like: What is Roadside Assistance Services and Why is it Important
SBI Car Loan Scheme on New Cars for June 2023
Interest Rates
At the moment, the interest rates in SBI start from 8.65% for Self Employed and Salaried Customers. We all know that these rates vary greatly with your CIBIL Score, Profile Relationship with the bank, Type of car (petrol, diesel or EV) and more.
Loan Tenure
Another critical aspect of a car loan is the tenure for which the loan is allotted. It depends on your preference but a 3, 5 or 7-year period is the most common. SBI offers loans for a maximum of 90% of the amount (on-road) leaving you with just 10% to arrange making it easy for your pocket.
Interest Rate Type
Unlike many other PSU banks, SBI offers a car loan at a fixed interest rate. In this way, you would always know the accurate EMI amount. This allows you to plan your monthly finances better. The other banks give car loans with Floating Interest Rates in some cases where you will have to pay your EMI based on the current rates.
Loan Processing Fees
Another critical and attractive aspect of taking a car loan from SBI is the fact that you are not charged any processing fees.
Car Loan EMI
While this depends on the rate of interests that are changing quite frequently, for the month of June 2023, the EMI starts at Rs 1,596 per lakh (for 7 years), Rs 2,059 per lakh (for 5 years) and Rs 3,164 lakh per lakh (for 3 years) for the applicants whose CIBIL score is over 775. Note that these amounts are valid for petrol and diesel cars.
You may also like: Dealer Fills Diesel in Petrol Mahindra XUV700, Owner Faces Issues with New Car
Role of CIBIL Score
The most critical factor to determine your interest rate is your CIBIL score. Essentially, it demonstrates your creditworthiness. It takes into account your past history with credit and repayment. The higher the CIBIL score, the lower the interest rate you will pay. Here are the interest rates that SBI offers depending on your CIBIL score.
| | |
| --- | --- |
| CIBIL Score | Interest Rate |
| >= 775 | 8.65% (3-5 yrs) & 8.75% (6-7 yrs) |
| >757 – 774 | 8.75% (3-5 yrs) & 8.85% (6-7 yrs) |
| 721 – 756 | 9% (3-5 yrs) & 9.1% (6-7 yrs) |
| 688 – 720 | 9.25% (3-5 yrs) & 9.35% (6-7yrs) |
| < 688 | 9.35% (3-5 yrs) & 9.45% (6-7 yrs) |
| Waiver on Interest Rate of EVs | 0.05% |
| Processing Fees | Rs 1,000 (upto Rs 5 lakh), Rs 1,500 (Rs 5 – 10 lakh) and Rs 2,000 (over Rs 10 lakh) |
| Type of Loan | Fixed Interest Rate |
Factors on which Interest Rate Depends
You may also like: India's First Mahindra Scorpio N to Reach Iran – VIDEO
Eligibility for SBI Car Loan
There are some requirements one must fulfil in order to become eligible to get a car loan from SBI.
For salaried individuals, the net annual income must be at least Rs 3 lakh. If it is not the case, there must be a co-applicant (spouse, brother, parents) who has this income.
For self-employed individuals, the net profit or gross taxable income must be at least Rs 4 lakh as per the latest ITR.
In addition, salaried individuals must provide Form 16 for the last 2 years while self-employed individuals must produce the ITR with computation for the last 3 years.
You also need the bank account statement for the last 6 months of the Salary Account or Business Current Account.
For used car loans, SBI offers finance for a maximum of 5 years. The interest rates, in this case, range from 11% to 12%.
You may also like: Car Collection of Shubman Gill is FANTABULOUS
Documents Required
The documents needed to get a car loan are broadly classified on the basis of whether the applicant is salaried or self-employed.
| | | |
| --- | --- | --- |
| KYC & Document | Salaried | Self-Employed |
| ID Proof | PAN Card & 2 Passport Size Photos | PAN Card & 2 Passport Size Photos |
| Residence Address Proof (any 1) | Passport, Aadhar ID, Election Card, Telephone Bill, Utility Bill | Passport, Aadhar ID, Election Card, Telephone Bill, Utility Bill |
| Office Address Proof (any 1) | Office ID or Self Declaration | VAT (Sales Tax Certificate), Service Tax, Shop Establishment |
| Income Proof | Latest Salary Slip or Form 16 or Latest ITR (2 yrs) | ITR with Computation (2 yrs), Audited P&L, Balance Sheet (2 yrs) |
| Banking | Salary Account Statement (6 months) | Business Account Statement (6 months) |
Documents Needed for SBI Car Loan
You may also like: This is India's First New Hyundai Verna with Neon Wrap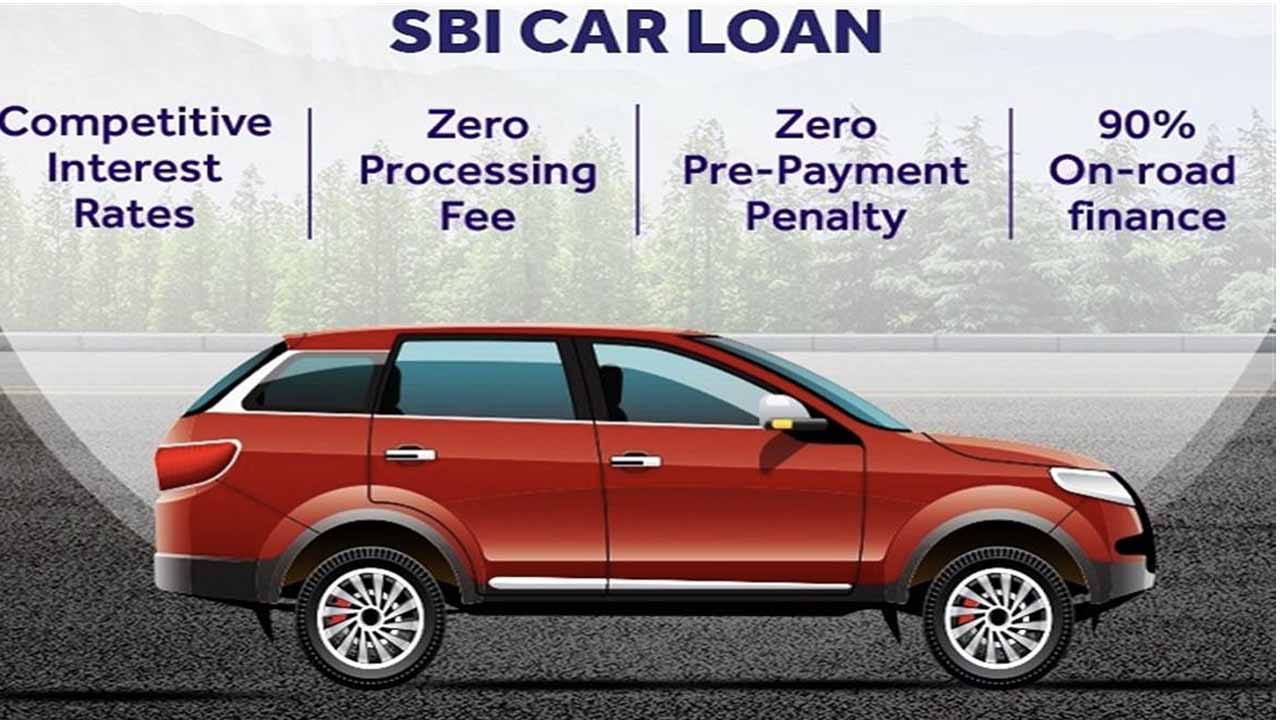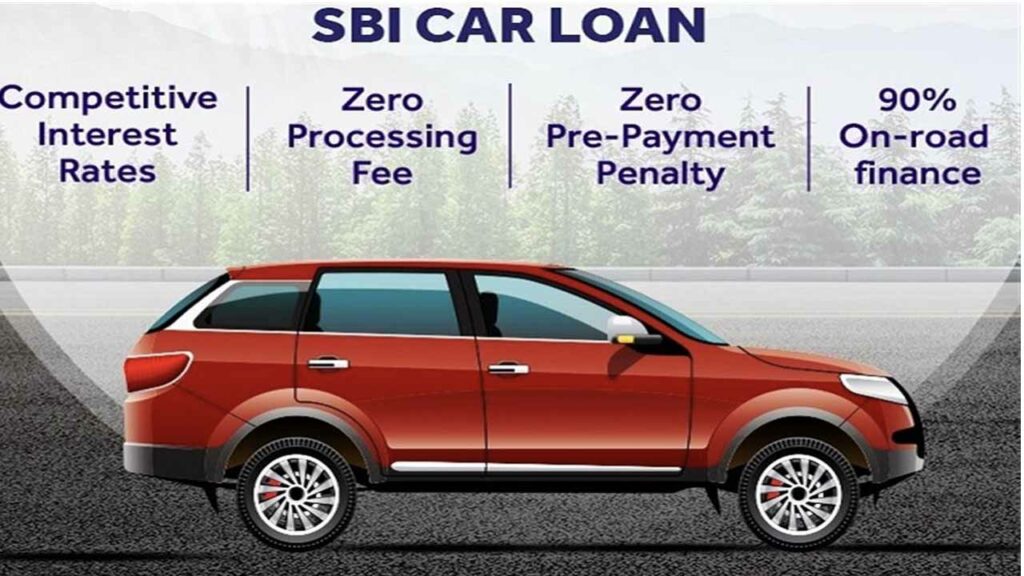 SBI Loan Schemes for Used Cars
In the last few years, there has been a massive boom in the used car industry as well. As a result, SBI also offers loans to purchase used cars. The criteria and formalities are slightly different than buying a new car.
On certified used cars, the interest rates could vary from 11.25% to 14.75% which is among the lowest among other banks.
The interest rates remain the same for any tenure including short and long tenures.
There is no part payment or foreclosure charges beyond 6 months.
In the case of part payment, the interest is calculated on a daily basis.
This loan is based on floating interest rates which could benefit you during the time when the interest rates are low reducing your EMIs.
The interest rates don't depend on the type of car. Hence, whether you are buying an entry-level hatchback or a premium luxury saloon, the interest rates will be the same.
These are some methods to calculate the interest rates offered by SBI for your car loan. For more details and personalized offers, make sure to visit the bank and get in contact with the authorized person.
Join us for FREE NEWS Updates on our Whatsapp Community or our official telegram channel.