Sidhu Moosewala's Thar has become an essential part of his legacy. Now, the bullet-riddled car is being restored for his fans.
Sidhu Moosewala's death came as a shock to everyone. When the assailants attacked him, the legendary singer was driving his SUV. This incident occurred in Punjab's Mansa district, and the Mahindra Thar was taken by police authorities for investigations. It has since been returned to his family after the completion. You can still see all the bullet marks and the damage it took during the attack. Now, the famous car is being restored.
You May Also Like: When Anand Mahindra Chose Roxor Over Other Mahindra SUVs
You May Also Like: Sidhu Moosewala's Father Now Uses Son's Thar to Seek Justice
Sidhu Moosewala's Mahindra Thar Gets New Radiator
As you can see in the YouTube video by HER GARAGE, Sidhu Moosewala's family has decided to do preservation/ restoration work on the late singer's Mahindra Thar. The SUV is currently at the 'Auto Daddy Customs' repair shop. The plan is to do a complete restoration from inside and out. This includes mechanical work to make sure the car can run perfectly. While the car will be coated in a protectant, the bullet holes will not be covered. Since the SUV is a case property and evidence of the incident, they cannot alter any holes.
You May Also Like: Sidhu Moosewala's Mahindra Thar Leaves Fans Sad – VIDEO
Once done, the restored Mahindra Thar will be placed in a public museum where the fans will be able to see it. So far, the repair shop has replaced the side rear windows of the car. Two decals of Sidhu Moosewala will be added on each side window. The bullet holes will get a clear coating to prevent rust. The radiator of the car was also damaged during the attack. It has been replaced to make the car work again. The windshields will be retained with all their bullet holes.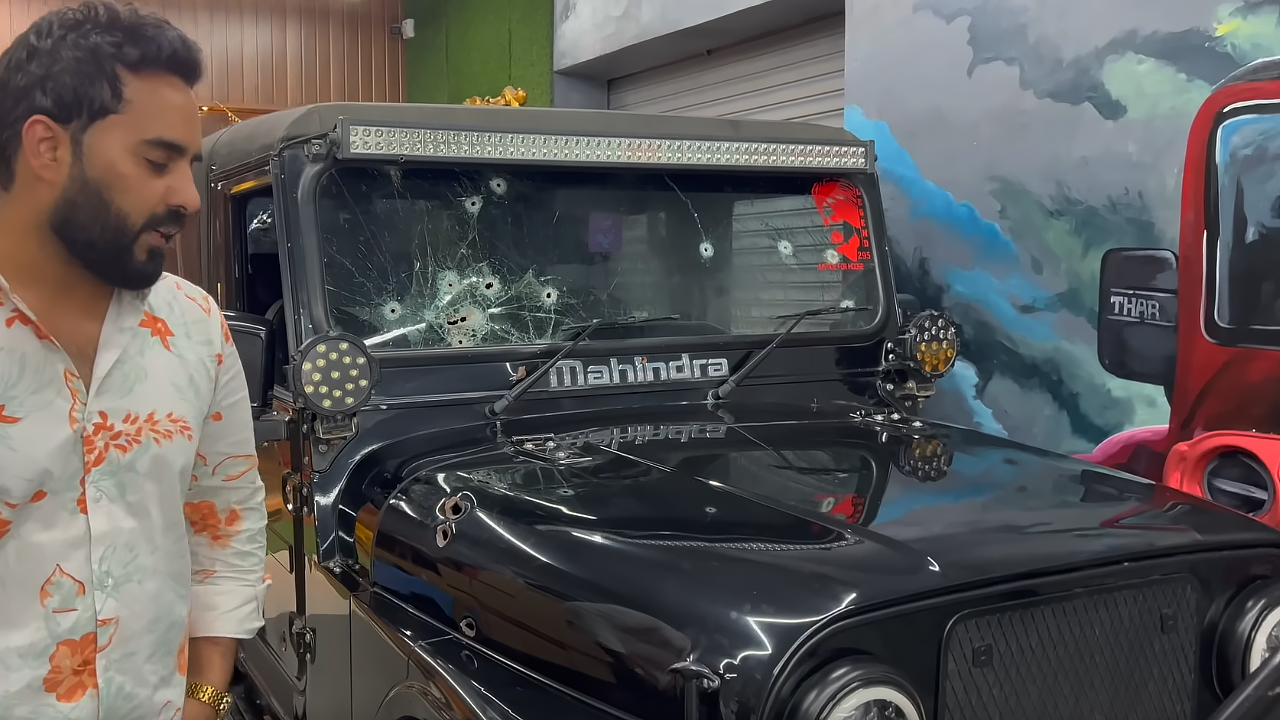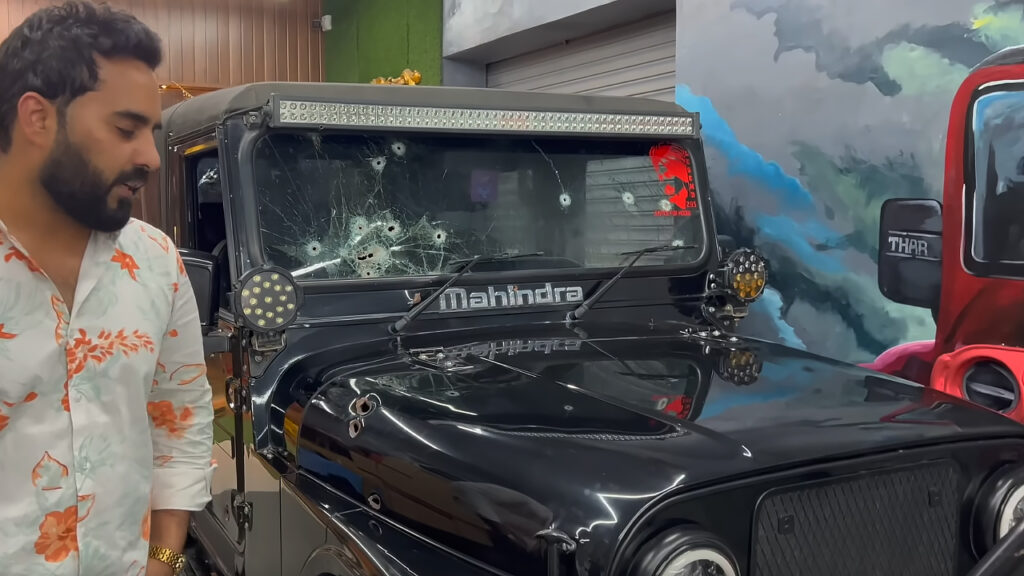 You May Also Like: This Custom $5 Million Porsche is the Perfect Homage to Sidhu Moosewala
Total 32 Bullet Holes Found
Speaking of damage, Sidhu Moosewala's Mahindra Thar carries the biggest bullet hole in the bonnet. The front and rear windshields also tell the attack's aggressiveness. In total, 32 bullets were fired at the vehicle. You can also see several bullet holes on the inside. This includes the dashboard, infotainment screen, and seat covers. Some of these might have been from the attempted retaliation by Sidhu Moosewala. Also, the car was attacked from two ends.
Join us for FREE NEWS Updates on our Whatsapp Community or our official telegram channel.