Skoda India released the information about the price hike recently in sight of the increased customs duty on CKD vehicles.
Skoda India has been competing in various segments in India. The company initially launched the Skoda Octavia (phased out Skoda Laura) in India and has introduced several other vehicles in the nation since. Since the new MQB A0 platform underpinning the new Polo is too costly to produce in India, Skoda is also working on a low-cost platform specifically for developing markets like India and the same will be developed by Skoda India individually. With these current revelations going on, a price hike was the last thing on Skoda's mind but since the finance minister Mr Arun Jaitley announced a hike in customs duty on completely knocked down (CKD) units last week, the company had to improvise and increase the prices through their entire range of vehicles. Other premium manufacturers like Volkswagen, Audi, Mercedes, BMW, Jaguar Land Rover etc will be doing the same in the coming weeks. Planning to buy a Skoda? Read along to find out how much more will you have to shell for your upcoming purchase.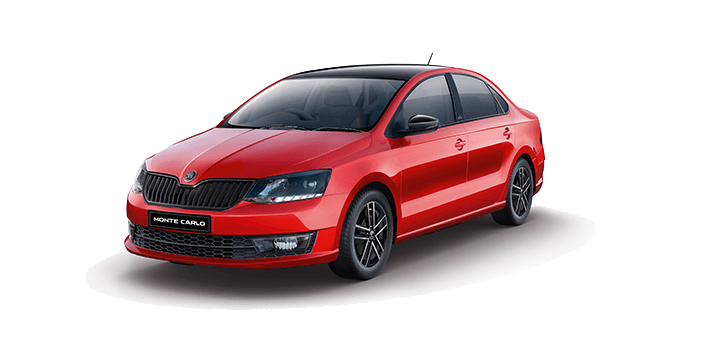 In the Union Budget announced last week, the finance minister Mr Arun Jaitley announced a hike in customs duty on completely knocked down (CKD) vehicles from 10% to 15%. While the government extensively promotes 'Make in India', this move proves against the philosophy. Skoda, amongst other premium automakers, present in the Indian market have time and again tried to locally assemble their products in India in favour of keeping their prices in check as fewer taxes are levied on them. Mercedes, for instance, even assembles their top of the line Maybach series at their plant in Pune which is the most premium product by the automaker. The customs duty increase of 5% to 7.5% depending on the segment of vehicles has upset the automakers who have invested in India, localising their products and providing thousands of direct and indirect jobs in the nation.
Also Read: 2018 Skoda Rapid Launched. Features 4 airbags
While the increase in customs duty on CKD cars has been 5%, Skoda India decided to increase the prices gradually. The company released the 1% hike in their price starting March 1, 2018, onwards. Does this mean that the company is bearing the brunt? Technically no as CKD units have a high percentage of parts that are manufactured or sourced locally hence the duty increase affects only the parts that are being imported. In Skoda's case, the major parts being imported are engine and gearbox components for their entry-level cars like the Rapid. The Octavia, Superb and Kodiaq are all based on the MQB platform that is not being manufactured locally so the increase in customs duty will affect these premium models the most. Skoda India has initially increased the prices across its entire range by 1% which translates to an increase ranging between INR 10,000 to INR 35,000. Gradually, Skoda intends to increase the price of their entire lineup by 3-4% depending on the product and configuration its ordered in.
To boost sales before the prices increase, Skoda India introduced a 'loyalty program' that enables existing Skoda owners to enjoy an additional benefit of INR 50,000 if they intend to purchase additional Skoda vehicles. Do check out the new prices of the existing Skoda vehicles in India below.
Skoda Rapid – New Prices
1.6 MPI Active – INR 8,31,951
1.6 MPI Ambition – INR 9,22,336
1.6 MPI Style – INR 10,61,230
1.6 MPI Ambition AT – INR 10,54,520
1.6 MPI Style AT – INR 11,85,300
1.5 TDI CR Active – INR 9,78,096
1.5 TDI CR Ambition – INR 10,71,028
1.5 TDI CR Style – INR 12,42,713
1.5 TDI CR Ambition AT – INR 11,95,842
1.5 TDI CR Style AT – INR 13,56,679
Skoda Octavia – Prices
1.4 TSI Ambition – INR 15,86,786
1.4 TSI Style – INR 17,91,816
1.8 TSI Style AT – INR 19,43,688
1.8 TSI L&K AT – INR 22,16,109
2.0 TDI CR Ambition MT – INR 17,66,555
2.0 TDI CR Style MT – INR 19,81,507
2.0 TDI CR Style AT – INR 21,42,497
2.0 TDI CR L&K AT – INR 24,24,830
Skoda Octavia RS – Prices
Octavia 2.0 TSI AT – INR 25,99,617
Skoda Superb – Prices
1.8 TSI Style MT – INR 25,08,798
1.8 TSI Style AT – INR 26,74,638
1.8 TSI L&K AT – INR 29,99,734
2.0 TDI Style AT – INR 29,15,762
2.0 TDI L&K AT – INR 32,40,857
Skoda Kodiaq – Prices
Kodiaq 2.0 TDI AT – INR 34,49,501
All prices mentioned above are ex-showroom units.
Stay tuned for more info on upcoming price updates.
Readers Rating

Rated 3 stars




3

/ 5 (

Reviewers

)

Good
---