Well, Tata recently launched the turbo variant of its premium hatchback, Altroz and it has made the segment very competitive and exciting. Now, Tata enters the category of hot-hatches in India just like the competitors with i20 and Polo. The comparison will be fairer now. Without further ado, let's get into the comparison between these two quality products from Tata and Volkswagen.
Also read: Growth of premium hatchback segment – i20 vs Altroz vs Baleno!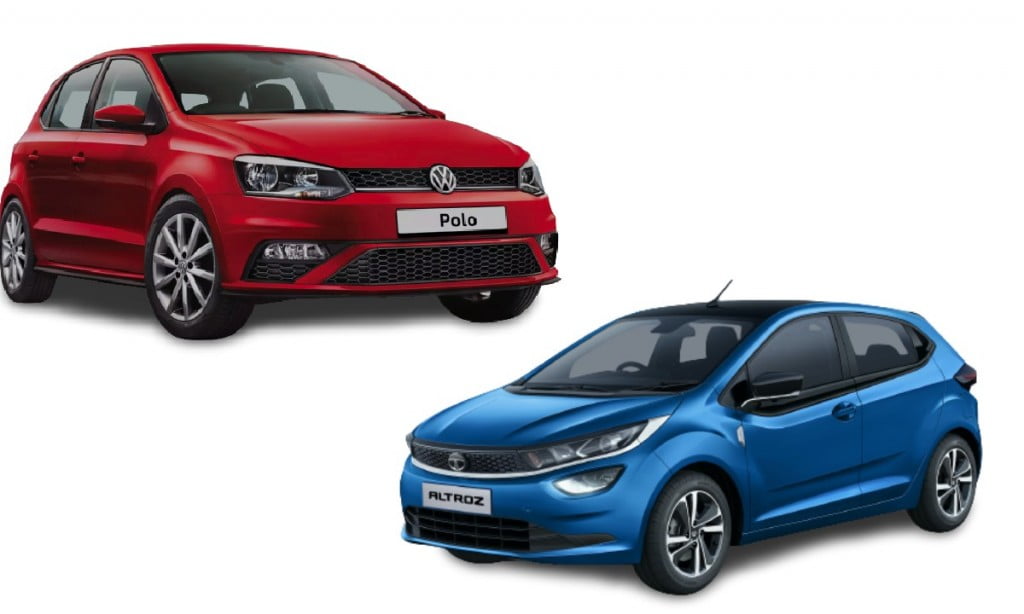 Tata Altroz iTurbo vs VW Polo TSI – Exteriors and Dimensions
Both these being premium hatchbacks, one would imagine that they will stand on almost equal footing in terms of dimensions. However, Polo being the older of two does lag behind in dimensions rather significantly. The new Altroz maximizes the dimensions and is significantly bigger overall. This also translates to the wheelbase and in turn, rear cabin space. The styling is also more modern and sharp in the Altroz. The polo, on the other hand, carries with its contemporary and timeless design which lacks a fresh look. It is clear from the table below that if you are looking for a bigger car with a road presence, Altroz is the one that has a clear advantage.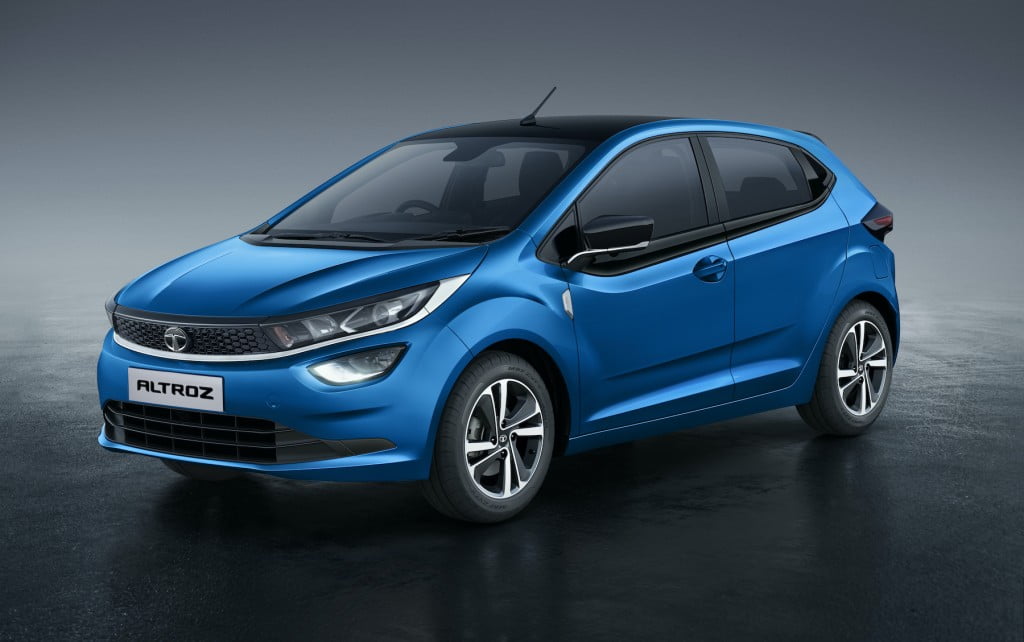 | | | |
| --- | --- | --- |
| Car | Altroz iTurbo | Polo TSI |
| Length | 3990 | 3971 |
| Width | 1755 | 1682 |
| Height | 1523 | 1469 |
| Wheelbase | 2501 | 2470 |
All dimensions in mm.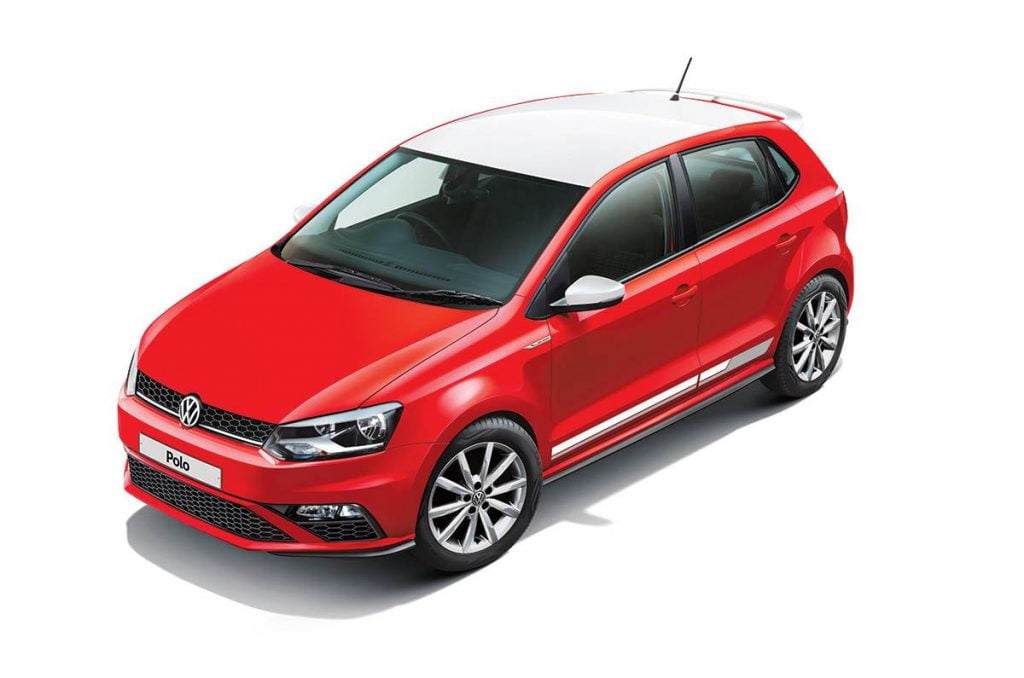 Tata Altroz iTurbo vs VW Polo TSI – Interiors and Features
When it comes to interior designing, Tata Altroz comes with a more modern look. Developed in India for Indian customers, the iRA (Intelligent Real-time Assist) app has a whole host of connected and safety features. This includes over 70 Voice Commands in Hindi, English and Hinglish, keeping the Indian sensibilities and lingo in mind. Apart from that the 3 Word Navigation System also allows navigating any place using just 3 keywords. New and useful features include Xpress Cool for faster cooling of the cabin during those hot summer days, Leatherette Seats, One-touch Power Windows, 2 Additional Tweeters by Harman for an even more engaging Audio Experience, Black and light grey interiors and a new Harbour Blue Colour theme.
Also read: Spy shots reveal the upcoming Swift and Celerio!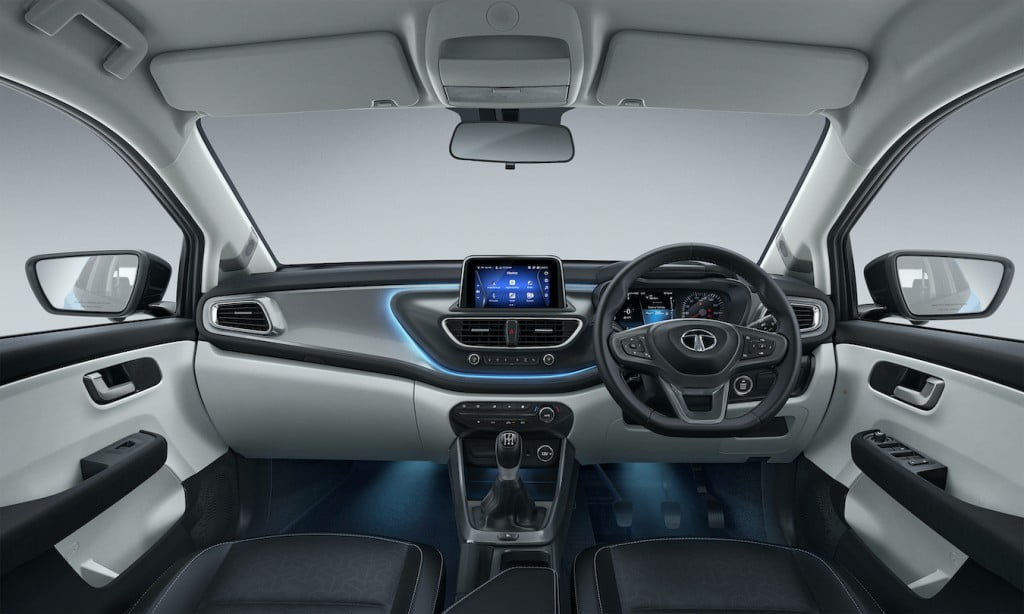 Volkswagen Polo is clearly an old car which is unfortunately clear from its interior. The cabin styling is outdated. However, VW has managed to incorporate some modern features like Digital Infotainment System with Apple CarPlay and Android Auto, Steering mounted controls, Bluetooth connectivity, cruise control. Safety features include ABS, Dual airbags, vehicle stability control system, ISOFIX child seat mounts but it does miss out on 360-degree camera, Hill-start assist and traction control. So, although it is not a brand new car, Volkswagen has kept it's Polo up-to-date. But still, it misses out on some of the latest features like Wireless Charging, Digital Instrument Cluster, Rear AC vents, Rear armrest with cup holders and phone holder.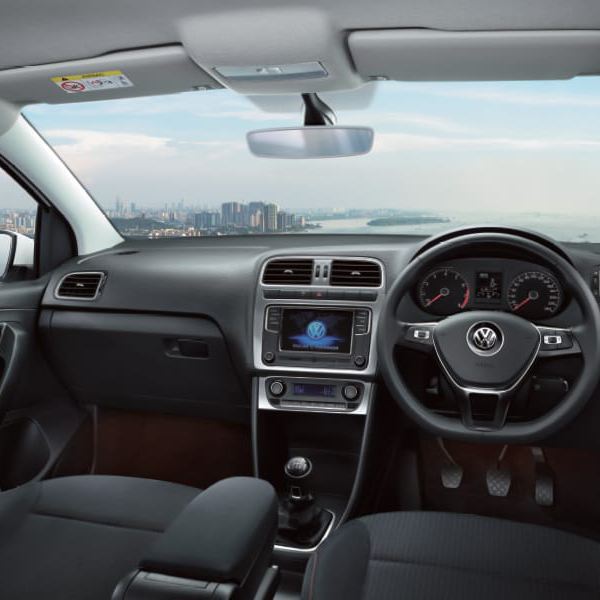 Tata Altroz iTurbo vs VW Polo TSI – Engine and Transmission
Altroz iTurbo
Polo TSI
Engine
1.2-litre NA petrol;
1.2-litre turbo petrol;
1.5-litre diesel
1.0-litre petrol;
1.0-litre TSI
Transmission
5-speed manual
5/6-speed manual;
6-speed automatic
Power
85hp/110hp (P);
88hp (D)
75hp/110hp
Torque
113Nm/140Nm (P);
200Nm (D)
95Nm/175Nm
When it comes to engine options, Tata Altroz does offer more engine options in general. However, there are currently no automatic options on offer. Staying with the turbo petrol variants, the Polo and Altroz iTurbo make identical 110hp but the Polo has an edge in terms of torque. This translates to the driving experience as well. The Polo feels much nicer to drive of the two and the engine also feels more refined and punchy. The handling and ride quality have always been Polo's strength and if there is one thing the Polo masters, is the overall driving experience. Polo completes 0-100 kmph in a mere 9.82 secs, which is quick by any standard.
Also read: Tata Altroz vs Maruti Suzuki Baleno – Feature comparison!
Tata Altroz is the new kid on the block. Especially, in this segment, Tata is a new entry and is still figuring out things. The turbo petrol engine that the Altroz comes with has been borrowed from Nexon, albeit in a lower state of tune. As compared to the regular 1.2-litre petrol, it surely feels much nicer to drive and powerful as well, especially in the sport mode. The engine responses have been improved a lot. The handling and ride quality of any Tata product is its strong point. In comparison to Polo, however, it does feel a bit slow. The 0-100 kmph sprint comes up in just under 12 secs. If you are looking for an almost perfect turbo petrol engine, Volkswagen Polo is the one for you.
Also read: Tata Altroz vs Honda Jazz – Price and features comparison!
Tata Altroz iTurbo vs VW Polo TSI – Price and Verdict
Although the prices of the Altroz iTurbo have not been announced yet, we strongly feel that Tata will come up with very competitive prices in the range of Rs 8 lakh to Rs 9 lakh, ex-showroom. The Polo costs between Rs 8.32 lakh and Rs 9.92 lakh, ex-showroom. We feel that Altroz will have an edge in terms of pricing. Also, another factor in Altroz's favour will the modern design and a ton of convenience features, along with an impressive 5-star Global NCAP safety rating.
If you are someone who can compromise on modern features and interior design, in favour of a great engine and exquisite driving experience, then Volkswagen Polo is the one for you. If, however, you want a decent engine and all the modern tech and features and also want to get a value for money deal, the Tata Altroz iTurbo is the one for you.
Join our official telegram channel for free latest updates and follow us on Google News here.