While most CNG cars have a compromised boot space, it's not the case with the Tata Altroz. And the marketing agency of Tata Motors has come up with a rather unique way to showcase just that
Tata Altroz iCNG stands out with a rather unique feature of generous boot space even with a twin CNG cylinders setup. This gives the company's newest model a clear advantage over other CNG vehicles. Now, in order to highlight the car's remarkable characteristic, Platinum Outdoor, a unit of Madison World, has adopted an OOH approach by placing the car on one of the conveyor belts at the Mumbai airport.
You may also like: Tata Nexon Facelift to Get Touch Panel for HVAC Controls
Tata Altroz iCNG Twin-Cylinder Technology
It is noteworthy that the Tata Altroz is the latest recipient of the its company's clever twin CNG cylinder packaging that allows maximum boot space by housing the cylinders below the luggage area. Furthermore, through the integration of valves and pipes below the boot floor, there's minimal risk of damage in an event of a rear-end collision.
Based on this USP of Tata Altroz iCNG, the agency portrays the car's generous boot space by visual demonstration of the optimum luggage-carrying capacity. With its hatch gate open, bags were seamlessly transported into the boot. This hyper-realistic presentation effectively showcases the car's immense storage capacity. The display is made from an actual Tata Altroz iCNG meticulously cut into half to fit on the conveyor belt at Mumbai Airport's T1 terminal.
You may also like: Tata Punch Owner Dares Mahindra Thar to Off Road Battle, Regrets Immediately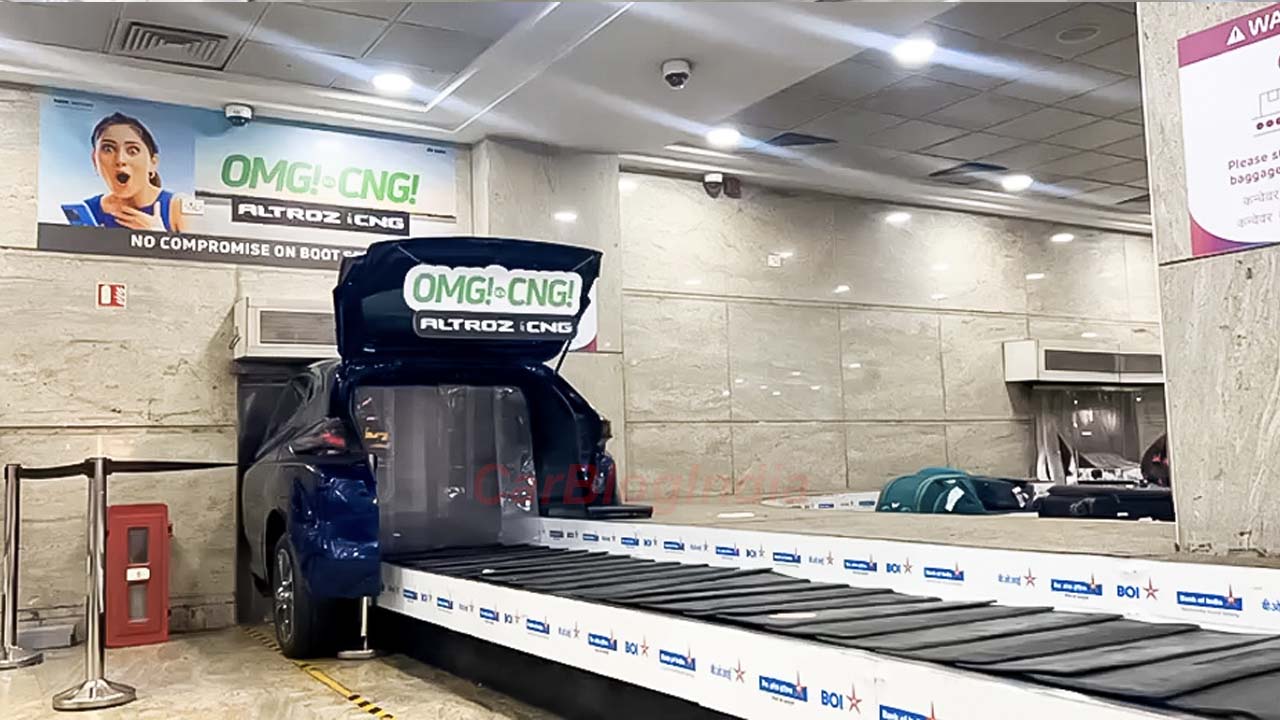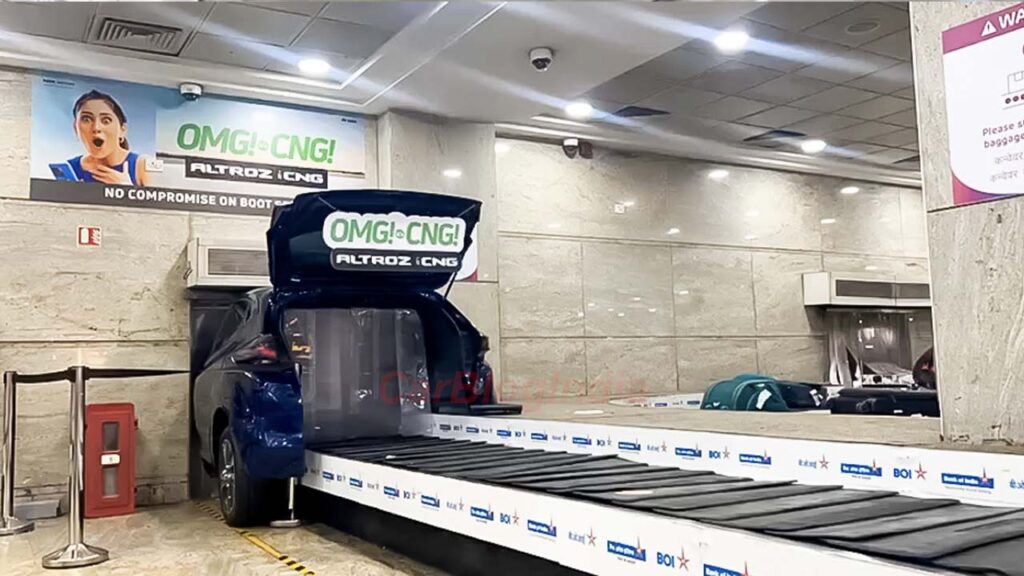 You may also like: Drunk Tata Altroz Driver Crashes With Tree and Electricity Pole
More Creative Marketing to Follow
Vinay Pant, Chief Marketing Officer – Passenger Vehicles, Tata Motors said, "The Altroz iCNG has disrupted the CNG market with its Twin-cylinder innovation. The boot space for CNG cars is a big bonus and will further expand the market with new customers looking at buying CNG cars. We wanted to do something creative to take this message to the masses. We are delighted to partner with Madison, who have understood the concept brilliantly and have converted it into an innovative concept."
"The Altroz iCNG is first brand in India to leverage this unprecedented opportunity, captivating the attention of travellers and setting new benchmarks in showcasing automotive excellence. We seamlessly showcased the Altroz iCNG's exceptional boot space, leaving an indelible impression on the minds of the audience. With this first-ever marketing activation at Mumbai airport, we have gathered a good response. We hope to continue doing some creative marketing in line with our strategy," he added. Dipankar Sanyal, CEO, Platinum Outdoor and MRP said, "Creating stellar, impactful work for our clients has always been our passion. It is extremely satisfying for us to see our ideas, plans, and execution come to fruition with Altroz's ambitious and innovative campaign".
You may also like: Tata Harrier Facelift Regular and Dark Versions Visualised Together
Join us for FREE NEWS Updates on our Whatsapp Community or our official telegram channel.