Powering the Tamo Racemo is the 1.2-litre turbocharged engine producing 190 bhp power.
 Tata Motors has been reinventing their personal vehicle portfolio in India. With their 'Impact Design 1.0' design language, the automaker produced the latest offerings like the Zest, Hexa and Tigor. These new cars made quite an impact in the Indian market and offered a fresh approach to its customers. The response is better than anticipated, Tata will be showcasing their latest design language i.e. Design Impact 2.0 at the upcoming 2018 Auto Expo with a fresh set of products. The company is also investing in alternate fuel i.e. electricity and the first electric vehicle to be launched is the Jayem Nano. While all this sounds great, Tata holds another card up its sleeve, Tata Performance. The performance wing of the automaker will hold its own loud corner at the Auto Expo showcasing the Tamo Racemo at the centre stage. Want to know more about Tata's performance wing, read along.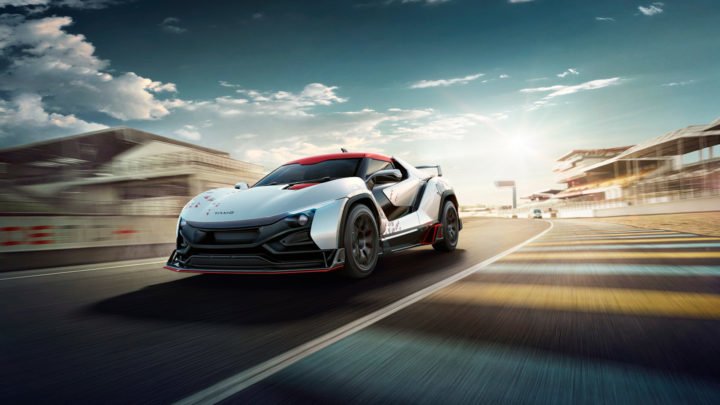 Also See – Tata Cars at Auto Expo 2018 | Upcoming Tata Cars in India
Tamo Racemo was initially showcased at the 2017 Geneva Motor Show which marked the global debut of the sportscar. Come 2018 Auto Expo will be the Indian debut of the mid-engine sports car. Tata Racemo is powered by a 1.2-litre turbocharged petrol engine that churns out 190 bhp of power. The sports coupe also won the German Design Award in the gold category for International Excellence in 'Exceptional Product Design' in October 2017. Sharing the 'Performace Wing' along with the Racemo will be performance versions of the Tiago hatchback and the Tigor sedan. These siblings will be the first offering from the automaker in the performance segment. Aside from the sporty body kits, these cars will feature revised suspension setup for better stance and handling and will likely be powered by the Nexon's 1.2-litre turbocharged engine tuned up to produce 110 bhp. The engine will be mated to a 6-speed manual transmission.
The performance editions discussed above will be developed by Jayem Auto. Started by former racing star J Anand, Jayem Auto shares quite a history with Tata. The company has so far produced the MRF F2000 Formula 3 car, the 230 bhp Super Nano and the 265bhp V6 powered Indica, Jayem auto continues to surprise us. Jayem Nano, the electric version of the low-cost car, has been developed by Jayem Auto itself and will go on sale within 2018 itself.
Judging by the investment Tata Motors is making in the personal vehicle segment, we expect the sales to skyrocket as the automaker is redefining the company itself right from the roots. With several upcoming new vehicles and refreshed or modified versions of the existing lineup, Tata is sure to be in the news every now and then. We will bring you the latest updates from the 2018 Auto Expo live on our website, so stay tuned for more info.