It is a very well known piece of information that the Toyota Glanza is nothing but a Maruti Baleno with a new front grille and badges. The former is retailed at TKM dealerships as per an agreement between Toyota and Suzuki Motor Corporation. The Glanza became the first Maruti to be sold through the TKM retail chain and the Brezza followed suit. Next, we also have the Ciaz heading the Toyota way to replace the Yaris. If you look at the prices, the Toyota-badged versions are priced almost as attractively as the donor vehicles but it looks like the same is not true for the spare parts prices.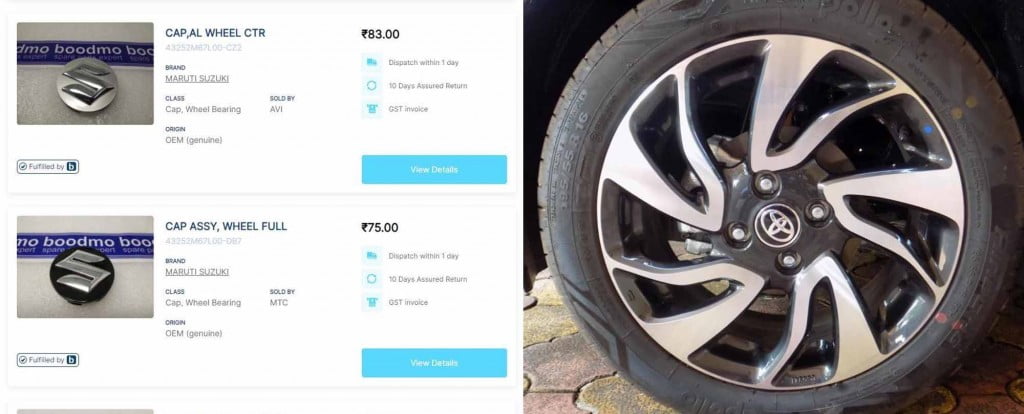 Also Read: 7 Features That Will Come On New 2020 Hyundai i20 But Not On Maruti Baleno
A member of the TeamBHP forum has pointed out that that hub caps for the Maruti Baleno cost merely Rs 75 but the same for Toyota Glanza are priced at Rs 832 apiece. He further points out that he didn't find any difference in the quality of these pieces of plastic and has been taken aback by the stark difference in the pricing. He then remarks that it's exactly the same part, albeit with different logos, coming from probably the same vendor. From this, it's clear that car buyers who choose a Glanza over a Baleno or an Urban Cruiser over the Vitara Brezza would be paying a lot more than what they would have had to in case they chose the original version from Maruti Suzuki. Finally, the author of the posts thinks out aloud if Toyota is simply 'reaping the benefits of its immense brand value in India.
Also Read- Maruti Baleno Outsells Altroz & i20 Put Together In June 2021!
Currently, the Toyota Glanza is on sale in a price range of Rs 7.34 – 9.30 Lakh (ex-showroom). In comparison, the Maruti Baleno costs only Rs 5.98-9.30 lakh. However, the difference in price arises out of the fact that the Glanza, which is on sale in G and V trims, is based on the Zeta and Alpha variants of the Baleno. The Zeta MT variant of the original offering costs Rs 7.34 lakh, which is exactly what the base Glanza commands. So, it's clear that both the models are priced at par with each other.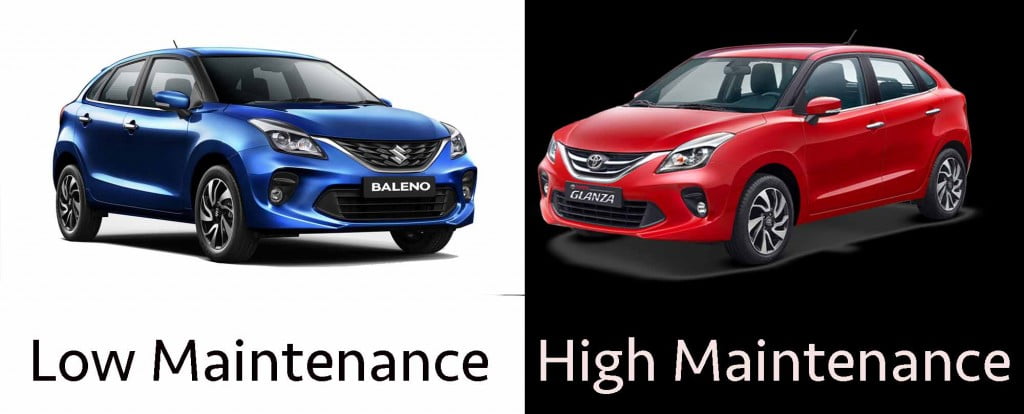 Also Read: Is Toyota's Glanza Hurting Sales Of Maruti Baleno? Explained
However, if the above example is anything to go by, it's clear that maintaining a Toyota Glanza would turn out to be a lot costlier than a Maruti Baleno. What do you think? Is this huge premium charged by Toyota justified?
Stay tuned to CarBlogIndia for more interesting stories.