DC Design has worked its magic to redefine the interior of the Toyota Innova Hycross. Bidding farewell to conventional cabin setup, the popular car customiser, headed by Dilip Chhabria, has given the MPV an opulent lounge-inspired arrangement. The customizations aim to deliver a first-class travel experience to the rear seat occupants. Here are some of the most prominent changes –
You may also like: India's Only Monster Toyota Innova Tested! – VIDEO
Upmarket Leather Upholstery and Wide Recliners
Pampering its occupants in extravagance, this Toyota Innova Hycross boasts plush, upmarket leather upholstery that exudes elegance and refinement. The luxurious seating invites passengers to unwind and revel in the lap of automotive luxury. The rear two rows of seats have been done away with. Instead, the cabin features two 24-inch wide recliners in place of the third row. These sumptuous seats allow passengers to adjust their positions at their convenience, making long drives more enjoyable than ever before.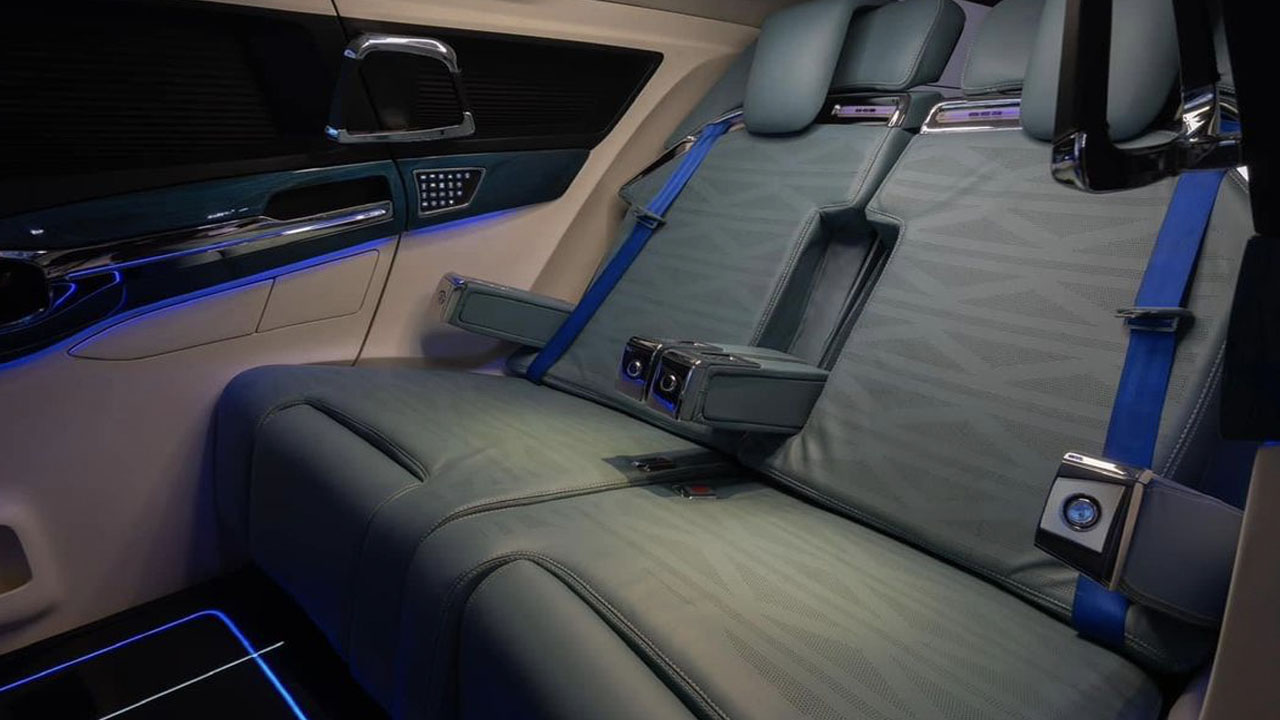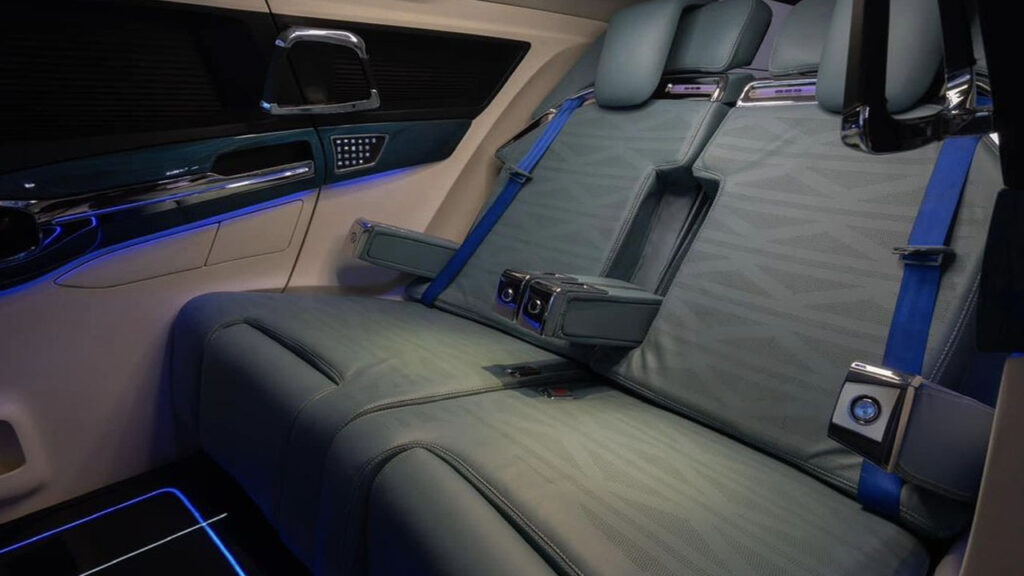 You may also like: Suzuki-Branded Toyota Fortuner Visualised, Called 'Augusta'
43-inch Foldable Screen and Mini Refrigerator
Entertainment needs of rear occupants are very well taken care of with the addition of a whopping 43-inch foldable screen. With this feature, passengers can enjoy their favorite movies, shows, and even presentations during business travels Moreover, one can even enjoy their favourite refreshments. With the addition of a mini refrigerator, this modified Toyota Innova Hycross ensures that passengers can indulge in their favorite drink during the voyage.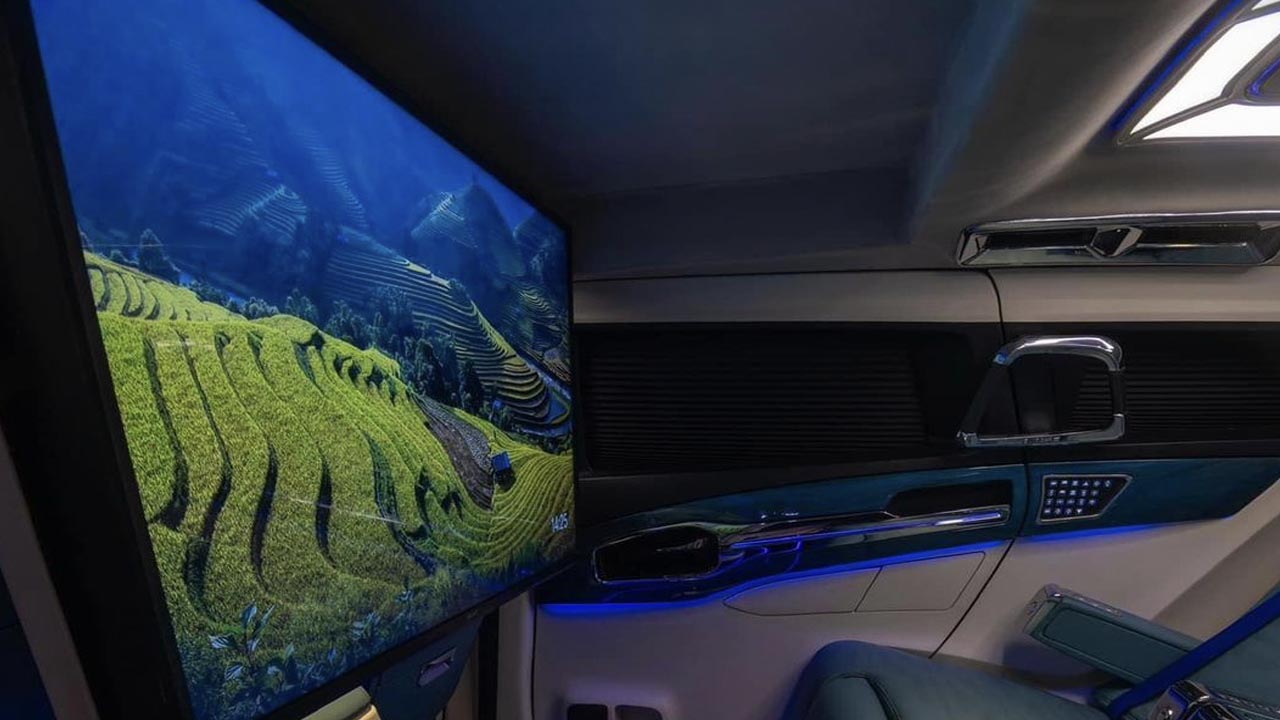 You may also like: 2024 Toyota Fortuner Has Mini Land Cruiser Vibe in Latest Illustration
Customizable Ambient Lights Glass Flooring with LED
To create a soothing and serene environment within the cabin, ambient lights have been meticulously incorporated. Coupled with the sky-lighting feature, the Toyota Innova Hycross transcends into a tranquil cocoon, perfect for leisurely journeys and peaceful moments. The bespoke modifications take a bold leap with the installation of glass flooring adorned with LED lighting. This striking feature brings a touch of futuristic charm, elevating the ambiance to a whole new dimension.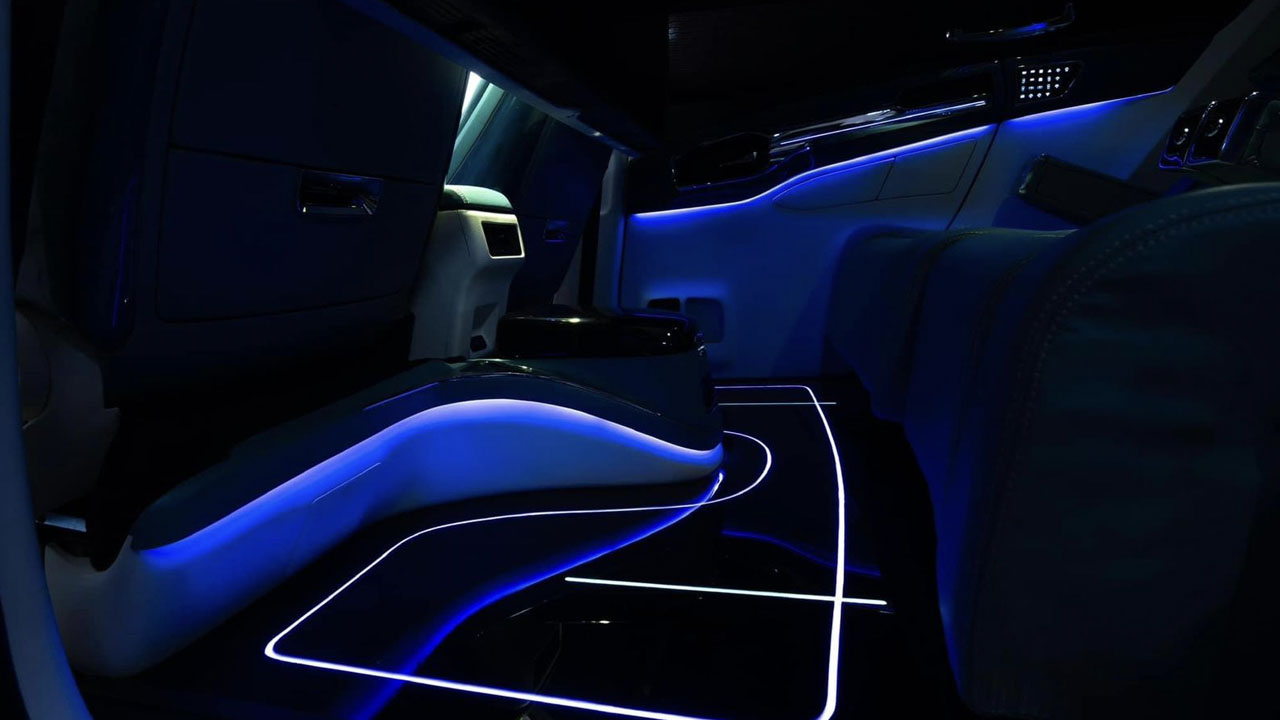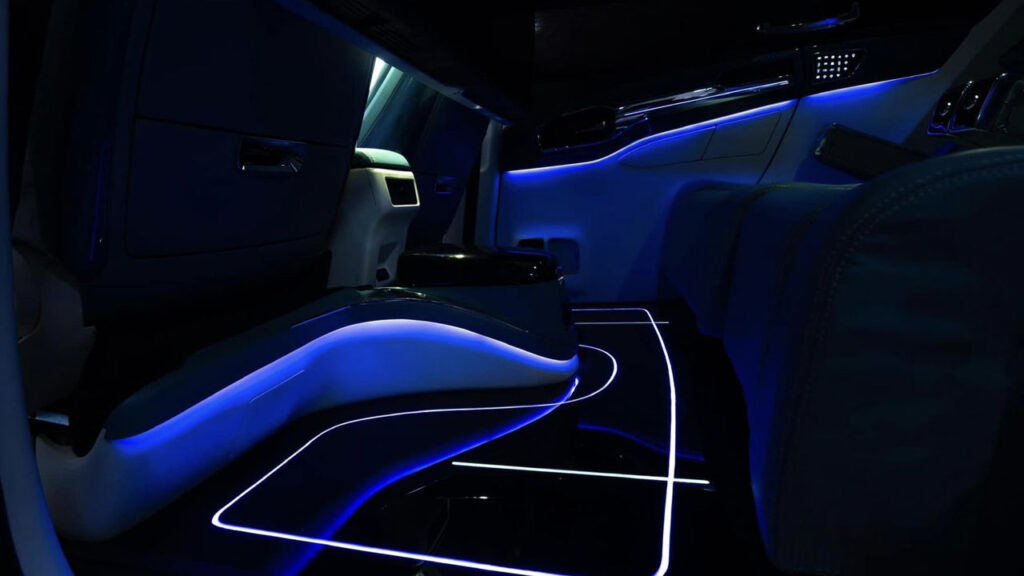 You may also like: Suzuki-Badged Toyota Fortuner Visualised, Called 'Unfortuner'
What We Think
The modification of the Toyota Innova Hycross by DC Design looks truly magnificent. The revamped interior, lavish leather upholstery, top-notch entertainment, and futuristic elements all blend seamlessly to create a high-class lounge-like experience on wheels. It's a testament to the boundless possibilities of automotive customization, where comfort and luxury reign supreme. The Toyota Innova Hycross Lounge by DC Design is all about sheer opulence and unparalleled style.
Join us for FREE NEWS Updates on our Whatsapp Community or our official telegram channel.