In a terrifying incident, a Toyota Urban Cruiser and Maruti Dzire were involved in a high-speed crash. The accident took place on a 6-lane highway. The owner of the Urban Cruiser has shared some images. She shares her experience. She explained that there was a lady who appeared on the highway and she had to applied hard braking. As a result of this, the car behind the Urban Cruiser couldn't apply brakes on time. The Maruti Dzire slammed the rear-end of the Urban Cruiser. The Urban Cruiser is a rebadged version of the Maruti Vitara Brezza and has a 4-star safety rating at the Global NCAP. It reflects the build quality of the compact SUV. There is no difference between the Brezza and Urban Cruiser apart from the logos. That safety rating is valid for both SUVs. Here are the details of the incident.
Also read: Citroen C3 Compact SUV Interiors Spied [Video] – What To Expect From Brezza, Venue, Sonet Rival?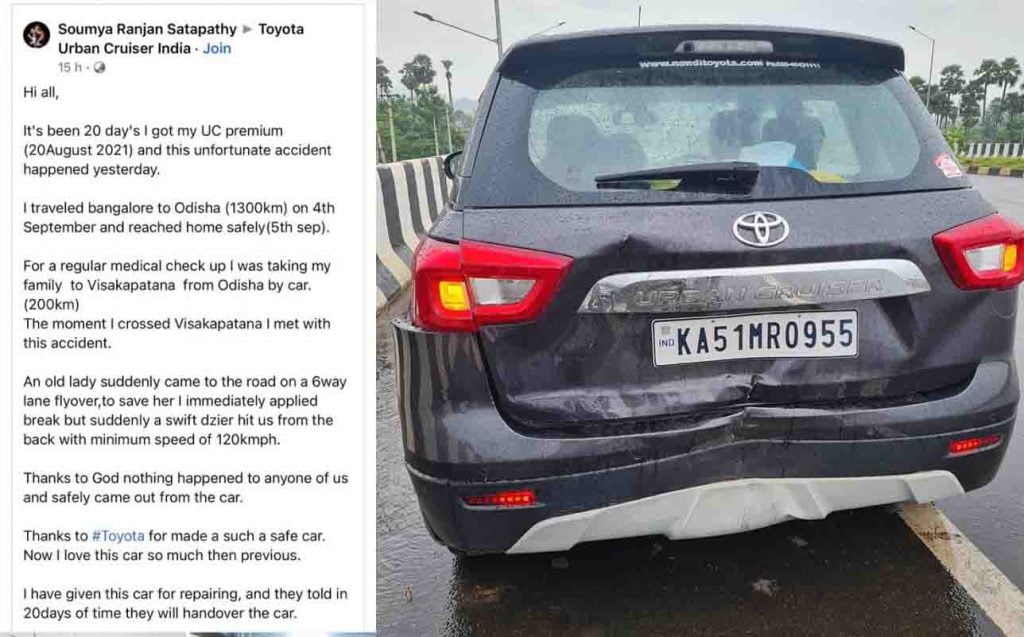 Urban Cruiser Dzire Crash
The images of the crash have been shared on Facebook by the owner of the Urban Cruiser. She is impressed by the build quality of the compact SUV and is happy to have made this choice. The images show the tail-end of the SUV. As is clear, the impact has not resulted in an awful lot of damages to the vehicle. The boot and the bumper are affected and the dent and a bit of deformation are clear. The skid plate also seems to be damaged a bit. The taillamps and reflector lamps didn't experience any impact are look normal.
Also read: 10 Compact SUVs Under Rs 10 Lakh With The Largest Boot Space Comparison!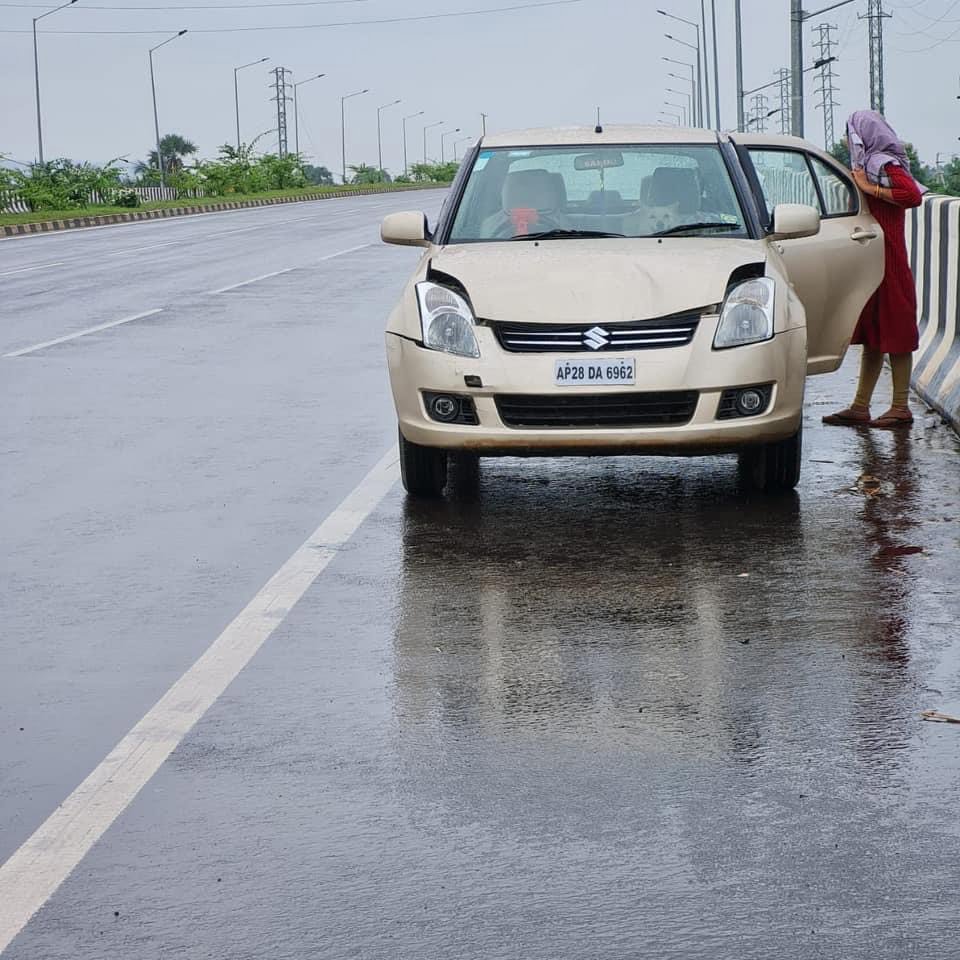 Looking at the Dzire, the bonnet is deformed and almost lifted up from its normal position. The bumper also seems to have taken some impact and is a bit detached from its place. However, as the owner of the Urban Cruiser claims that the accident took place at around 120 kmph, the damages don't seem to be much at all. This leads us to believe that there might be some flaw with that claim. Also, it could be possible that the cars were at the speed of 120 kmph initially, but at the time of impact, the brakes must've resulted in a substantial drop in speed. This could have been missed by the driver in the heat of the moment. It is a normal case when people meet with accidents, there is a duration of the blackout. We reckon that to be the case here as well. But the impact was certainly there and the build quality of Urban Cruiser definitely ensured that not too much damage in incurred.
Also read: Compact SUVs Under Rs 10 Lakh With Cruise Control!
Join our official telegram channel for free latest updates and follow us on Google News here.