With India looking all set to enter the 'superpower club' in near future, the need of the hour is a blueprint for sustainable growth of the Tier I and Tier II cities. Some of the biggest issues that have time and again proved to be a hurdle in the development of urban landscape are– alarming pollution levels, congestion leading to longer travel time and vehicles that simply make our roads unsafe for commuting.
Bajaj Auto Ltd., one of the leading auto manufacturers of India, has always been at the forefront of innovation, with inventions like DTS-i engine for three-wheelers bringing fuel consumption levels under check whilst being less polluting. As a part of its continued efforts to offer market-leading last mile connectivity solutions, Bajaj Auto Ltd. Has come up with a new vehicle that will not only enhance the convenience of many commuters, but will also play a major role in solving problems associated with rapid urbanization.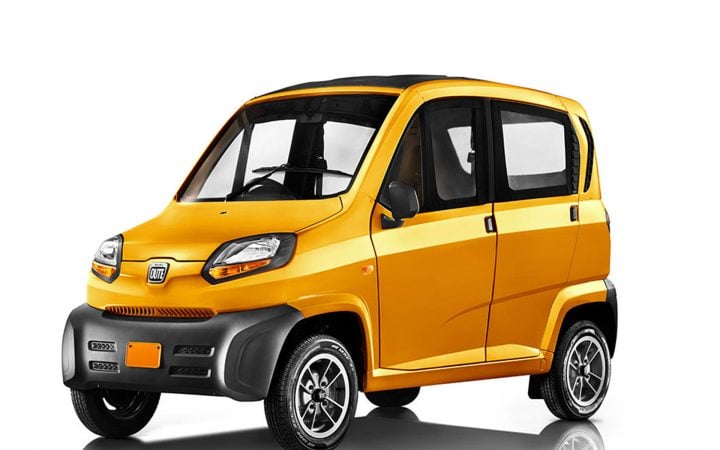 Called as the Qute, this new vehicle from Bajaj is already on sale in some European countries. Unfortunately, however, sale of the Qute in India is being stopped by certain section of people for their own vested interests. This comes across as pretty surprising, for the Qute should offer a tailor-made solution to problems like that of congestion and pollition.
It maybe noted that a vehicle's mass and weight play a definite role in the damages occurred in a mishap. With Momentum of a vehicle being a direct product of its Mass and Velocity (M = m x v), the Qute, with a light weight of just 450 kgs and a capped top speed of 70 kmph, doesn't take long to come to a halt and can be brought to a stop in short distances and time. Even in an event of a collission, the smaller momentum will ensure lesser damage. Also, the Qute has been designed in a way that it suffers minimal damage during a crash. What's more, the Qute is as protective about its surroundings as it is of its passengers. This vehicle has been designed to minimize the damage to other road users and property.
The Qute's engine impresses with its low emissions. With a fuel efficiency of an astounding 36 kilometres per litre, the Qute is easily the most fuel efficient 4-wheeler to have seen the light of the day. With such an impressive fuel efficiency, the Qute is not only easy on the pocket, but also has the potential to minimize the stress on the fast reducing fuel reserves. Furthermore, this quadricycle emits just 66 grams of CO2 per kilometre, which again should lead to reduced pollution levels. It maybe noted that the Qute has 37% lower carbon emission than the smallest car.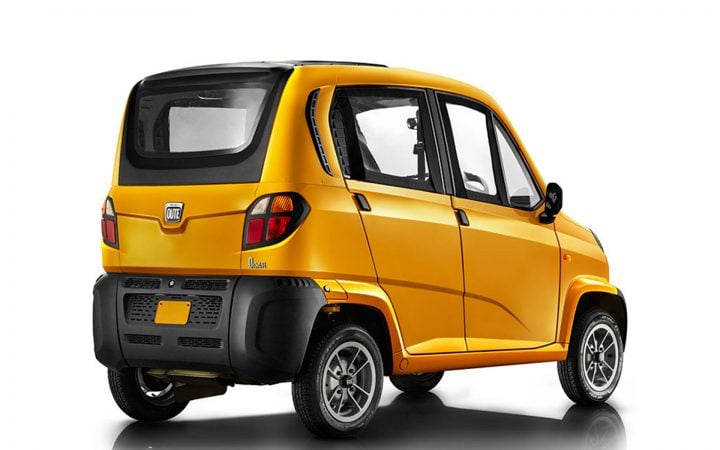 So, the Qute is safer, more efficient, and less polluting than the existing last mile connectivity solutions. With these important aspects covered, the Qute goes on to solidify its case by solving another major issue– congestion. Now, the easiest way to solve this problem is by encouraging people to use public transport instead of private cars. And the Qute, which offers car-like comfort levels, high passenger safety, and a spacious cabin, makes for a good alternative to using your personal car for commuting purposes.
In a nutshell, the Qute looks upmarket, offers a comfortable ride, is safe, pollutes far lesser than most other public transport options, and gives economies comparable to a three wheeler. The Qute can very well revolutionize the intra-city public transport system of Indian cities.
To voice your opinion on this matter, visit FreeTheQute website.