It was earlier reported that the launch of the Lamborghini Urus SUV will take place in 2018. Now, it has emerged that the production of the Urus SUV will commence at the manufacturer's Sant'Agata Bolognese facility from April, 2017. The initial few units built here will serve as prototypes that will be shown to the dealers and will be used for training the service staff. The manufacturer plans to produce roughly 3,000 units of the Urus annually.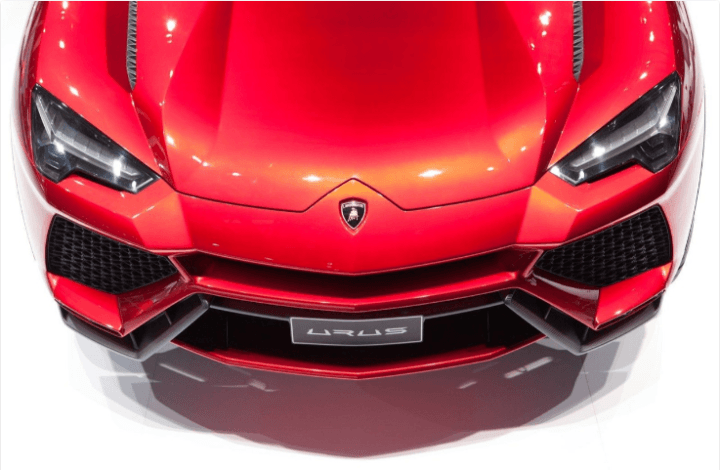 The production variant based on the 2012 Lamborghini Urus SUV concept will launch next year. The Urus is expected to cost the same as Lamborhini's entry-level Sports car, the Huracan. It means that it should have a sticker price of around Rs. 3.5 Crore. It will be interesting to see how Lamborghini goes about producing and launching their second SUV ever.
Between 1986 and 1993, Lamborghini tried its luck in the SUV segment and introduced the LM002. The car was full of power but lacked that visual appeal and it was the only reason for its departure from the market. After almost 20 years Lamborghini is back with yet another SUV which is called the Lamborghini Urus.
The concept car has been unveiled at the 2012 Beijing Motor Show and we are glad to know that it is a real eye candy. Redefining design and dynamics, the car is simply brilliant and it is as fascinating on the inside as on the outside. Lamborghini Urus is powerful, versatile,  beautiful and is meant for everyday use.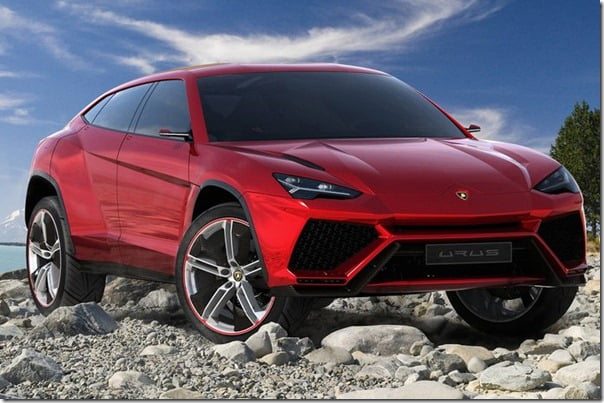 The design is praiseworthy and it seems Lamborghini has worked hard this time. The lifted up rear and flared rear wheel arches add masculinity to this vehicle ad in fact it does not even look like an SUV(it's a compliment).
Technologically it is way too advanced and features a lightweight construction that enhances the dynamics of the car. To be precise, Lamborghini is going to install a 650 BHP twin turbo V8 engine into the car and at the same it claims that  Urus will offer the lowest CO2 emissions in its class. The engine will be mated to a dual clutch automatic transmission which will be controlled by paddle shifters present on the multifunction steering wheel. Some of interesting features are four generous seats, an appreciably big and versatile luggage compartment, variable ground clearance, and a permanent all-wheel drive.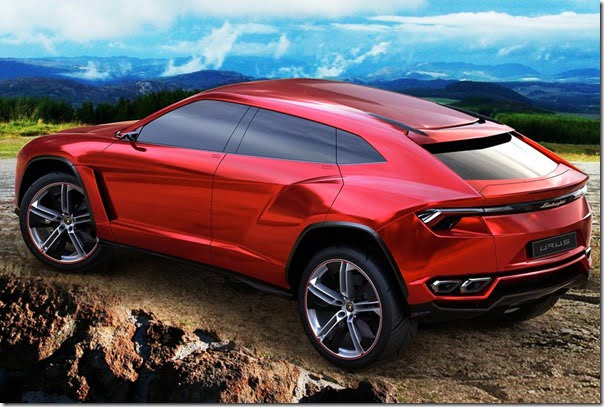 As of today the company only calls it a concept model but we could see the same reaching the production line and eventually the dealerships by the end of 2014.
Lamborghini Urus SUV Concept Images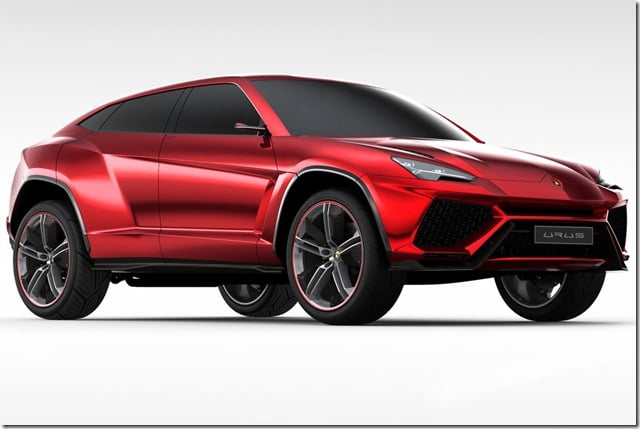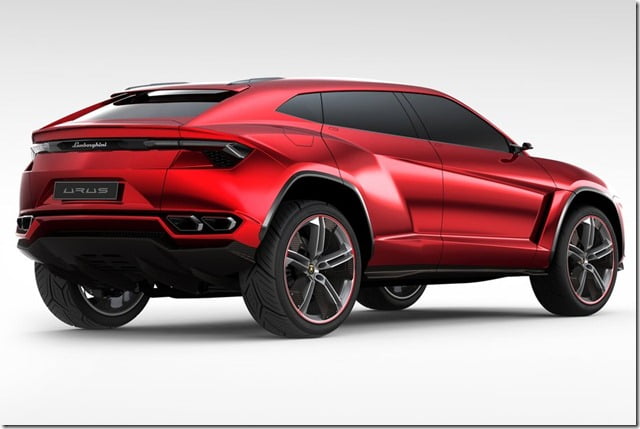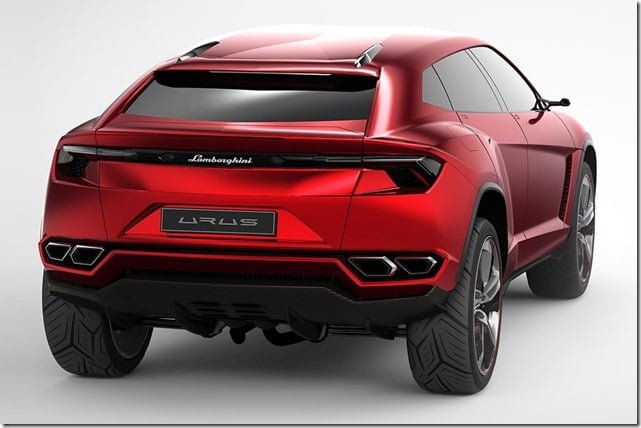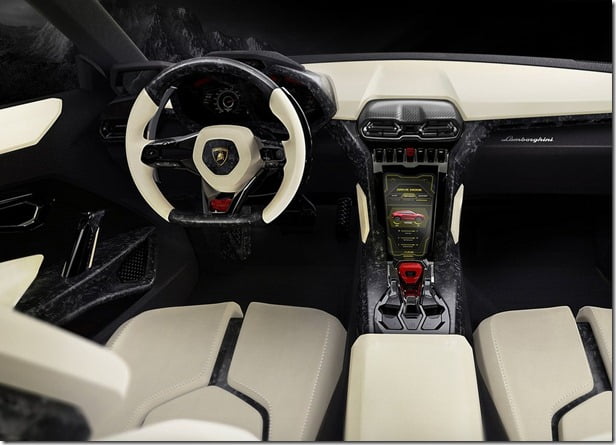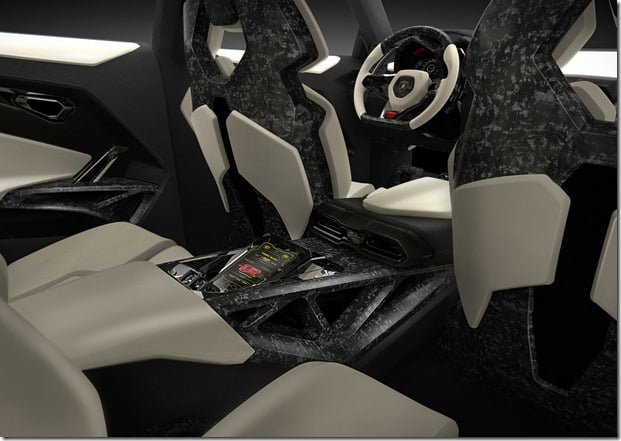 Stay tuned to CarBlogIndia for more on the upcoming Lamborghini Urus SUV.
Editor Rating

Rated 5 stars

Spectacular
---
Lamborghini Urus

Reviewed by:

Published on:

Last modified:
---