On 11th October 2012, JSPI (Jaypee Sports International limited) organized a press meeting to show their arrangements, plans and changes made for the 2012 Formula 1 Airtel Grand Prix in India. The meeting was organized at the Buddh International Circuit, Noida where the Indian Grand Prix 2012 will take place.
In 2011 India hosted the First Formula One Indian Grand Prix at Budd International Circuit and the kind of response and feedbacks it received were above expectations. The circuit also received awards in 2011 like the '2011 Motor facility of the Year' award and 'FIA Best Promoter Trophy'. Now as 2012 Grand Prix is around the corner and CarBlogIndia visited the circuit and brings you the complete report. For the 2012 Grand Prix a lot of planning is done for the parking and public transportation.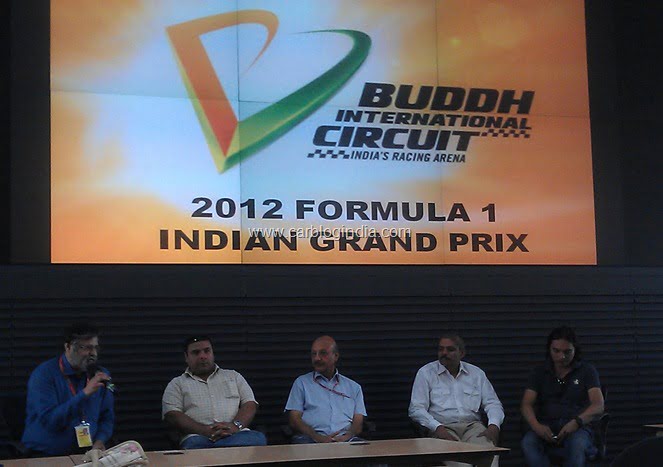 Mr. Qamar Ahmed, Senior Vice-President, JSPI said that
"Last year we managed to organize the race successfully and learning from the last years' experience we have made improvements in traffic and transport facilities for this year. The Yamuna Expressway is open to public and ticket holder can reach BIC without any hassles. We are getting full support from all the authorities to help remove bottlenecks and to make ensure a comfortable experience for the spectators."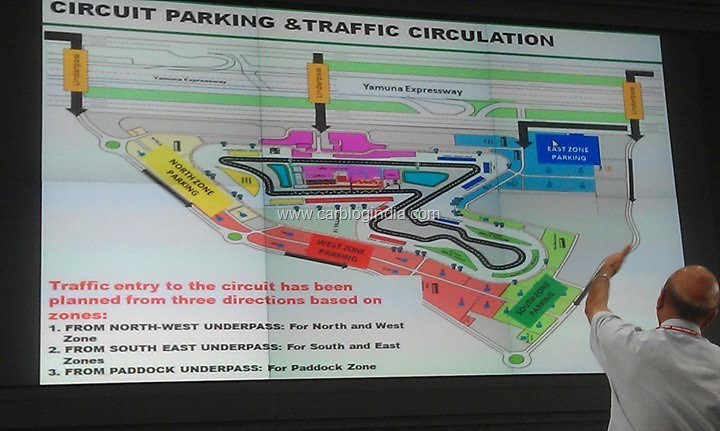 Parking capacity has increased to 25,000-30,000 vehicles from 10,000 last year. Parking tickets will be allotted with the F1 tickets only. Radio taxi's will also be available, visitors can also Park and Ride as they can park their cars at Knowledge Park 2 and take bus service from there. Bus services will now be available only from Noida city centre.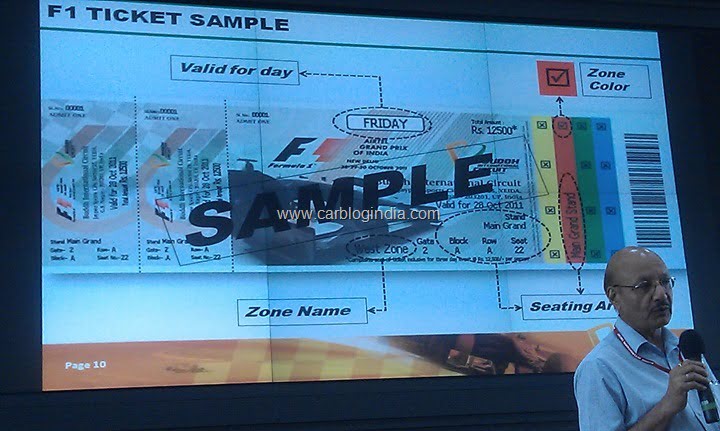 Talking of the track Mr. Farhan Vohra, Race Operations, JPSI said that as per instruction from FDI changes are made to the track. Turn number 6, 7, 8 and 9 will have kerb extended from 5m to 15m and with height of all the kerbs around the circuit now at 25mm. Turn 2, 3 and 7, 8 will have Astroturf lining to provide additional safety.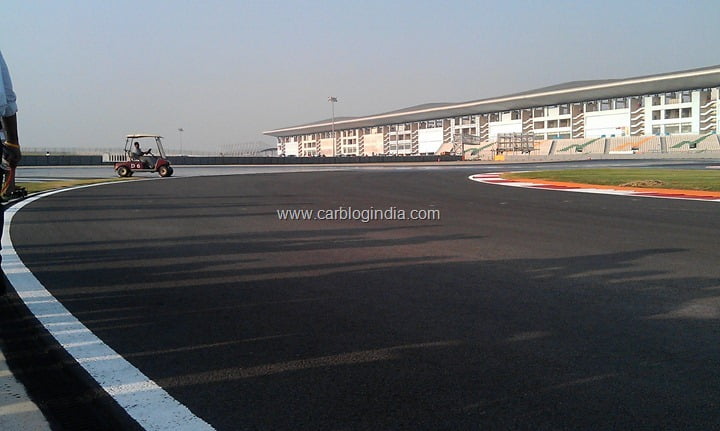 Race Equipment's has also started to arrive and before 24th October 95% of the cargo will clear the custom. Cars are expected to arrive after the Korean Grand Prix. To attract more audience single day race tickets are also available starting from Rs 2000 only. With such arrangements and the response seen last year more audience is expected this year. Airtel Grand Prix of India will take place from October 26 to 28, 2012. Stay tuned to Car Blog India for all the updates on Indian Grand Prix 2012.