Honda Cars India is slated to launch their flagship SUV, the Honda CR-V in India before the fiscal ends but its got a major factor going against it which is the absence of a diesel heart. But to counter that, Honda is planning to build the car locally in India to keep the costs down. As a result, the petrol powered SUV might just gain a small following in the country because people in India have always liked the SUV but the steep pricing coupled with a petrol engine did not really help its cause once the petrol prices soared.
To be precise, the car will be launched in February 2013 and local manufacturing of the car shall point towards lower tax liabilities when the car is produced, lower cost of spares and a cheaper cost of ownership. All this localization will lead to Honda putting an aggressive price tag on the SUV which would compete with the Toyota Fortuner which has been the leader of the pack for quite some time now.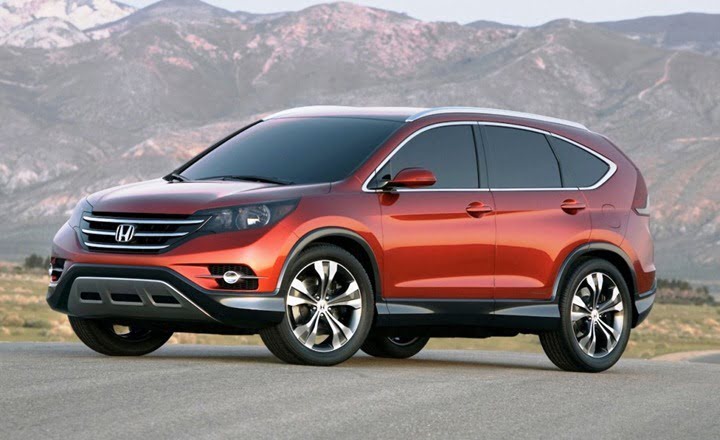 The CRV will come with 2.0-litre and 2.4-litre petrol motors and the plans of putting a diesel motor in the car don't seem on the cards as of now. Honda's facility at Noida will be housing the production of the flagship SUV and Honda plans on pricing the car lower than the outgoing model which currently retails between Rs.22.9-Rs.25.15 lakhs. CRV was once the best selling SUV but the petrol prices went north with the sales going south till the sales came down to 0 units a month.
Even though Honda will price the SUV aggressively, the car will still face tough competition from the likes of the Fortuner, Rexton and the Santa Fe. The SUV segment has played a vital role for the success of the diesel powered vehicles. Honda can keep the petrol variants for the entry level models but sooner or later, the fuel sipping diesel motor has to be brought back if the car has to sell well in the country.
Also read– Honda Cars India To Launch 8 New Cars In From 2013 to 2015
source- ET