Updated on 22nd July 2014
The Mercedes-Benz CLA45 AMG will be launched in India today. We will be covering the event live, stay tuned to Car Blog India.
Price
Rs. 68.5 Lakh,  ex-showroom Delhi
Updated on 1st July
The Mercedes-Benz CLA45 AMG has been previewed on the company's Indian website pointing to the fact that it will be launched in India soon. We will keep you updated on the car here, stay tuned.
Updated on 8th May 2014
The 2014 Mercedes-Benz CLA45 AMG made its Indian debut at the New Delhi Auto-Expo in February. And though an official launch of the high performance coupe hasn't taken place yet, the launch seems imminent as a brand new red CLA45 AMG was recently spotted in the streets of Mumbai. We believe that Mercedes-Benz India will launch the coveted AMG car, sometime in the middle of this 2014.
The car was of course flaunting its exterior since it has already been unveiled here. The pictures snapped here reminds us of the car's excellent aerodynamics and Mercedes's new aggressive design philosophy. The AMG 2.0-litre, 4-cylinder turbo engine produces 360 BHP and up to 450 Nm of torque. The performance coupe transmits power through an AMG 4MATIC all-wheel drive system and clocks 0-100 KMPH in just 4.6 seconds. Take it to a GP race track and it can give sports cars a hard time. The coupe has been electronically restricted to a top speed of 250 KMPH and while delivering an astonishing mileage rating of 14 KMPL.
Price
The coupe is priced at 47,600 Euros (about Rs. 40 lakhs) but expect it to cost you nothing less than 70 lakhs, thanks to the series of taxes.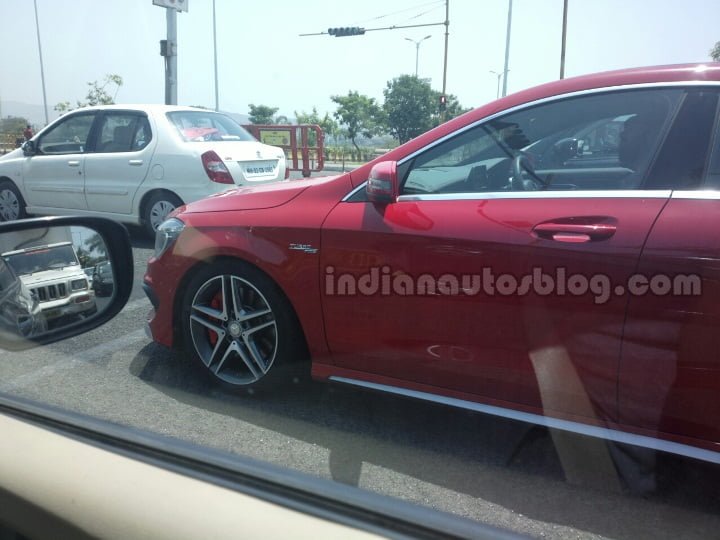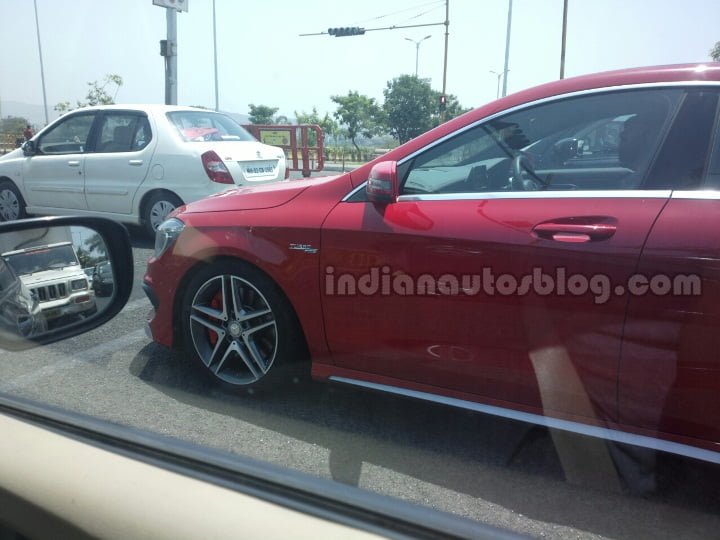 One the inside, the coupe gives you a plush race car ambiance with AMG blessings all over the place. The stylish circular A/C vents, performance sports seating, 9 air bags, AMG drive unit console are some of the attractions. Driver assistance highlights include Distronic plus adaptive cruise control, 3-stage Electronic Stability Program, Adaptive braking, to name a few.
Mercedes-Benz's core value of setting new standards in performance, efficiency, aerodynamics and driving assistance has consistently given rise to engineering marvels one after the other. The four door coupe won the Red Dot Award even before its stipulated launch and has garnered a lot of fanfare across Europe. The car will be brought here to India via CBU (completely built-up unit) route and will become one of the most affordable AMG offering in the country.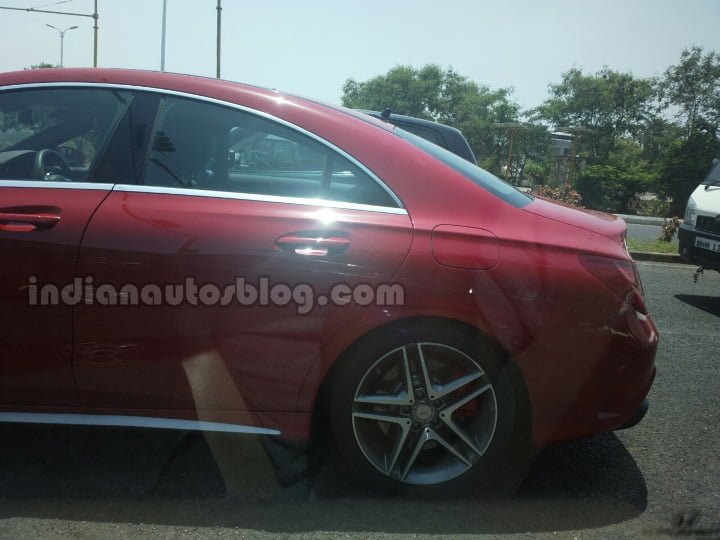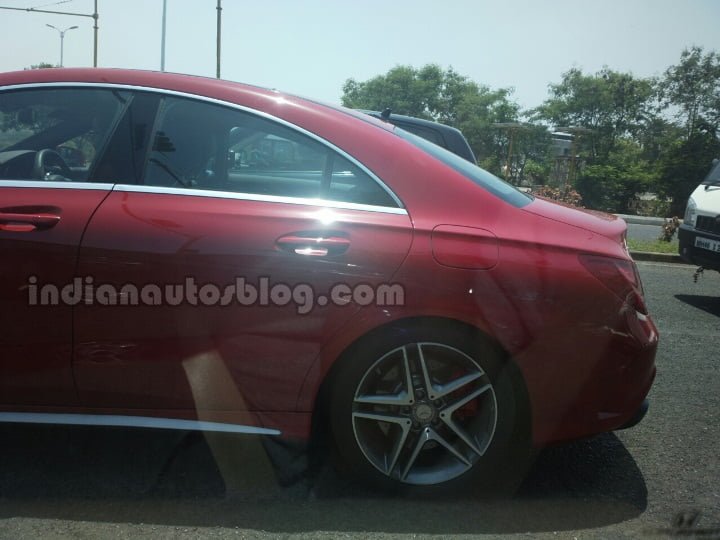 One ought to go for a high adrenaline test drive in this power junkie.  Do tell us what do you think of this, one of the world's most powerful coupe.
Spy Photos Courtesy: IndianAutosBlog.com